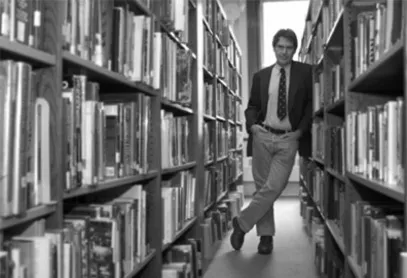 Morgan Stanley only exists today because of the $10 billion in public money they received via TARP. Last August, Bloomberg News released a story that Morgan Stanley received another $107 billion in secret loans from the Federal Reserve as part of a $1.2 trillion secret slush fund. A later story upped that number to $7.7 trillion. This month, the Levy Economics Institute, based at Bard College, released Working Paper 698, "$29,000,000,000,000: A Detailed Look at the Fed's Bailout by Funding Facility and Recipient." If you got lost in the zeros, that's $29 trillion.
Citigroup got the most, Merrill Lynch was second, and Morgan Stanley, in third place, got $2,274,300,000,000 (two trillion, two hundred and seventy-four billion, three hundred million dollars).
Morgan Stanley used to be a financial services company. In 2008 it became a "bank holding company," a company that owns or controls at least one bank, in order to qualify for bailout money. In 2010 James P. Gorman became CEO.
Gorman had been at Morgan Stanley since 2006, with a variety of executive suite titles. He was high enough up that it's fair to say that he participated in Morgan Stanley's fiscal meltdown. Henry Paulson, Secretary of the Treasury, desperate for a private company to rescue Morgan Stanley, made a personal overture to JPMorgan Chase. Paulson said, Please, you can have them for free! Zero. For nothing. Just take the damn thing. JPMorgan said no.
Before he came to Morgan Stanley, Gorman was at Merrill Lynch & Co., Inc. From 1999 to 2005, he'd been chief marketing officer, head of corporate acquisitions strategy and research, and president of global private client businesses.
Merrill Lynch was also overexposed and overleveraged. During that crazy weekend when Lehman Brothers went under and AIG got its first big bailout, Ben Bernanke at the Federal Reserve and Paulson at Treasury bribed Bank of America with guarantees to get them to take over Merrill Lynch. When Bank of America waffled, they were threatened with regulatory retaliation.
Gorman has been a top player on two teams. Each team led a major financial company to bankruptcy. One was saved by selling itself to a buyer who only took it with a regulatory pistol held to their head and because the deal was supported by government billions. The other stayed afloat only by receiving huge sums of public money, mostly in secret.
You would think that you could hire a guy like at a deep discount. That he'd pay just to get back into the game. In 2010 Morgan Stanley paid James P. Gorman $15,185,737.
While Gorman was aiding and abetting the ruination of two of America's great financial institutions, bringing on a crash the likes of which haven't been seen since 1929, and merrily making millions for himself, US Army Sergeant James Hurley was serving in Iraq.
In 1994 James Hurley bought a nice wooded lot next to a creek in rural Michigan. He put a double-wide manufactured home on the property. Then, as Diana Henriques reported in the New York Times, he "added a deck, hunting blinds, floating docks. and storage buildings." Hurley was also in the National Guard.
In March 2003 the United States went to war in Iraq. The military wasn't big enough for all its missions, so the Guard was called up. In the summer of 2004, "his National Guard unit sent him to California to be trained to work as a power-generator mechanic in Iraq," Henriques further reported. "Veterans of that duty advised him to buy certain tools not readily available in the war zone, he said in his affidavit. With that expense and his reduced income, he said, he fell behind on his mortgage—a difficulty many part-time soldiers faced when reserve and National Guard units were mobilized."
In October 2004 James Hurley's National Guard Unit shipped out to Iraq for an 18-month deployment.
Going back as far as the Civil War, we have recognized that when servicemen and servicewomen are called to active duty, it represents a special circumstance. Doubly so in combat zones. Their earnings are severely restricted. Their ability to receive and respond to a civil action and to access the courts is severely limited. They therefore received certain special protections from civil litigation, foreclosures, and repossessions while they serve, plus 90 days so the vultures can't pounce the day they return, by the Servicemembers Civil Relief Act (SCRA).
So Sergeant Hurley was protected.
It was illegal for the bank to foreclose without a special court order after a hearing in which his military status was taken into account. Hurley had taken out his mortgage with Bankers Trust. Bankers Trust had been taken over by Deutsche Bank Trust Company Americas, which used another company, Saxon Mortgage Services, to administer the mortgage.
Saxon is a subsidiary of Morgan Stanley. Which takes us back to James P. Gorman, because he's the CEO, making $15 million a year.
According to District Judge Gordon J. Quist, who later heard the case, "There is plenty of evidence that Deutsche Bank was aware that Sgt. Hurley was ordered to active duty. For example, Deutsche Bank's call log shows that Sgt. Hurley's mother had several conversations with Deutsche Bank's representative about Sgt.
Hurley's upcoming period of service. In addition, Deutsche Bank produced from its own files a copy of a fax that Captain James Jennette, Sgt. Hurley's commander, sent to Deutsche Bank on October 12, 2004, that included a copy of the unit order and other information pertaining to the deployment. Finally, Deutsche Bank admits that on October 14, 2004—one day after the foreclosure sale—it changed Sgt. Hurley's account status to VIP, indicating that he was entitled to SCRA protection."
Nonetheless, Saxon, the subsidiary of Morgan Stanley, decided to move forward with foreclosure proceedings.
In the summer of 2005, Sergeant Hurley tried to call his wife, Brandi. He got a message that his phone service had been cut off. He kept calling and getting the same message. Finally, after four days of not knowing what the hell was going on, he tracked her down through his uncle and discovered that Saxon had foreclosed on the mortgage, the sheriff had come out and evicted his wife and their two girls, and the bank had taken his home.
By the time Sergeant Hurley returned from Iraq, in December 2005, his home had been sold to another buyer.
One guy goes off and serves his country. He gets about $750 a week. His wife and children are thrown out of their home by the sheriff, who takes his property. Another guy stays home. He participates in the downfall of two major financial institutions. One of which owns the company that kicked the other guy out of his house. He receives $15 million a year.