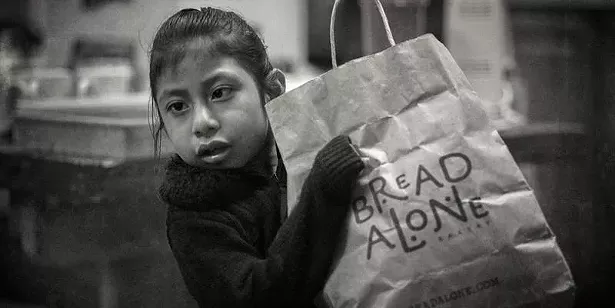 Conversation about immigrants' rights, musical events, and holiday hubbub—as always, there are so many happenings here in the region to work into to your itinerary.
COMMUNITY
Chronogram Conversations in Kingston
Immigrants, especially undocumented immigrants, are facing perilous conditions as Immigration and Customs Enforcement (ICE) continues to target all undocumented immigrants and has recently stepped up its efforts in the Hudson Valley. As Michael Frank reported in the November issue of Chronogram, this has prompted community members to organize and fight back against what they view as unjust federal policies targeting immigrants. In tandem with the latter effort, our ongoing Chronogram Conversations series has partnered with Radio Kingston and the River Newsroom to present the panel "Chronogram Conversations: Immigration Advocacy in the Hudson Valley" at Holy Cross/Santa Cruz Episcopal Church in Kingston on December 4 from 6 to 8pm. The event is free and open to all. https://www.eventbrite.com/e/immigration-advocacy-in-the-hudson-valley-tickets-81395509159
MUSIC
"Dollar Bin Radio" Anniversary Party in Kingston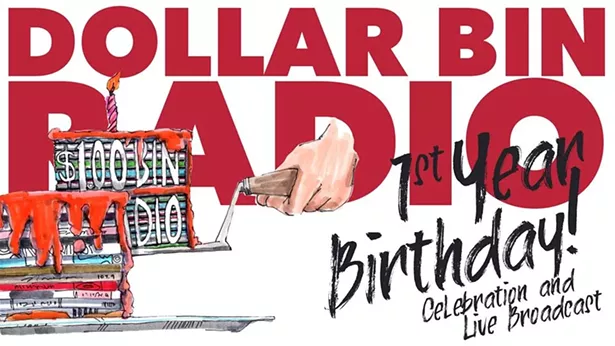 Hosted on Radio Kingston every Thursday from 10pm to midnight by the inimitable DJ Mr. Chips, "Dollar Bin Radio" is sheer crate-digging bliss: two hours of groovy sounds plucked straight from the dollar bin. On December 5 from 9pm to midnight, the show will celebrate the passing of its first year on-air with a live broadcast emanating from microbrewery Kingston Brewing Standard. The free party features a cash bar and mystery gifts from Rhino Records for "lucky guests."
https://www.facebook.com/events/2523519621049717/
MUSIC
Fred Hersch in Kingston Along with his former students Brad Mehldau and Ethan Iverson, pianist Fred Hersch carries the passionate, fleet flame of such jazz giants as Bill Evans, Oscar Peterson, and Ahmad Jamal. To these ears, Hersch, who performs magnificently in ensemble settings of all sizes, shines brightest in the time-honored solo-piano setting. On December 7 at 7:30pm at the Senate Garage in Kingston, that's just what he'll do, as the featured act of this month's installment of the ongoing concert series presented there by JAZZstock. Tickets are $30 in advance and $35 day of show. https://www.jazzstock.com/index/
HOLIDAY FUN
Yuletide Fair and Gingerbread House Auction in Ghent
On December 7 from 10am to 4pm, Hawthorne Valley School's Parent Teach Association will once again host its annual Yuletide Fair and Gingerbread House Auction at the school's location in Ghent. The event, which benefits Hawthorne Valley Waldorf School, will feature gift items being sold by artisan vendors; candle dipping, stained glass making, and other children's activities; and homemade food. The Magical Puppet Tree will perform "Pooh Goes Visiting and Gets into a Tight Place" at 11am, noon, 1 pm, and 2pm. Admission is $4.
hawthornevalley.org/events/yuletide-fair
MUSIC
Delsonido at MASS MoCA Now based in Brooklyn, world-fusion band Delsonido, who will perform at MASS MoCA in North Adams, Massachusetts, on December 7 at 8pm, was founded in the Barranquilla region of Colombia. In addition to the sweltering sounds of their South American birthplace, the group pulls from jazz, rock, pop, and electronica to make for a buoyant, infectiously danceable blend of contemporary music that reflects America's truly diverse culture. Tickets are $18 in advance and $28 and $44 day of show. https://massmoca.org/
To find out about more upcoming events in the Hudson Valley, subscribe to our weekly newsletter Eat. Play. Stay.