Photos Courtesy of Clarkson University
For Clarkson University's Beacon Institute for Rivers and Estuaries, creating sustainable solutions for the ecosystems of the Hudson Valley and beyond takes more than completing scientific research—it takes educating the public of all ages. Through partnerships with local school districts, the Beacon Institute offers several learning experiences that provide students with early exposure to environmental issues and STEM subjects.
"Engaging students in hands-on activities such as seining for fish, performing experiments to test the water quality of the Hudson River, and exploring the Hudson Highlands State Park on an ecosystem-focused hike allows them to employ STEM skills underutilized in
the classroom," says Brigette Walsh, Education Program Manager at the Beacon Institute.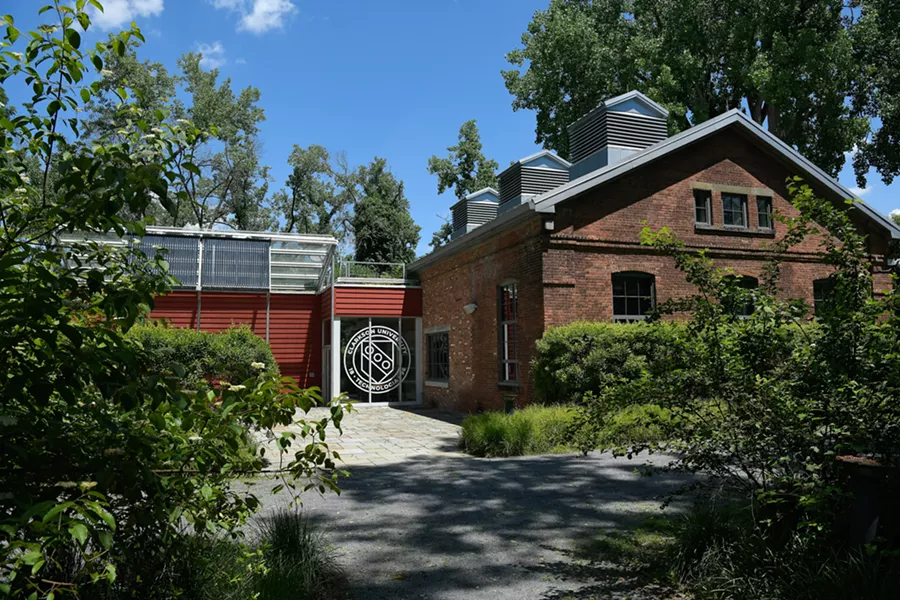 Photos Courtesy of Clarkson University
Younger students participate in the Beacon Institute's River of Words program, where they learn about Hudson Valley ecology and natural resource protection. High school students participate in a two-day watershed education program, with the first day in the field using equipment to gather samples and data and the second day in the lab analyzing those samples, collating data, and publishing results. The Beacon Institute is also introducing Mother Nature & Me, a program geared towards kids ages 2-5 that combines literacy, outdoor exploration, and creative play to enhance early learning. Regardless of their age group, all students have the opportunity to have fun.

Photos Courtesy of Clarkson University
"The kids don't even realize how much they're learning, because they're having such a great time," Walsh explains. "They are making authentic connections to their environment and building critical thinking skills as they collect and record data, measure and predict findings, and interpret and communicate the results. Our programs allow students to build real-world STEM skills in a natural setting."

In 2019, the Beacon Institute reached more than 3,000 students through a combination of in-class workshops and field trips to its Water Ecology Center at Denning's Point. And whether she's in the classroom inviting students to pet a stuffed beaver or encouraging kids in hip-high waders to join her in exploring the river, Walsh is proud to know she's helping inspire the next generation. "It's a privilege to guide students through these learning opportunities and expose them to the possibilities that STEM fields have to offer," Walsh says. "This is a dream job for me."

For more information about the educational programs Clarkson University's Beacon Institute for Rivers and Estuaries offers, visit their website.