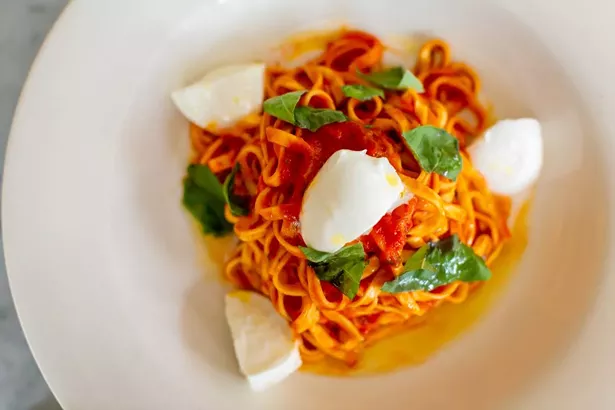 Yelp was a big step up from the Yellow Pages for diners everywhere, and infinitely better than picking a restaurant blindly. But at the end of the day, you still don't know whose review you are trusting. What are their standards? Do they care about the same things you do? Do they take their family to Olive Garden for a fancy meal?

The Hudson Valley is becoming quite the culinary hotbed, but with so many restaurants (and limited time and budget to explore), it's tough to know which ones are truly worth their salt. So we decided to track down some experts. Who better to tell us where to eat out than the region's own top chefs, whose taste and standards have been proven in the pudding, so to speak.

Here are the restaurant picks of 8 top Hudson Valley chefs, in their own words.
1. Agnes Devereux, The Village Tearoom (New Paltz)





Boitson's is Devereux's favorite spot in Kingston. "I LOVE their cocktails—The Queens or The Ginger Sidecar," she says. "The outdoor space is an oasis and I usually order a dozen oysters. My husband is a big fan of their Affogato—a simple after dinner treat that they get exactly right!"



Now crossing the river, she says, "I love Terrapin and especially the bistro side when we are dining out with our two daughters—there is something for everyone there." She is also a fan of The Amsterdam has a great menu, beautiful interior and outdoor area. I love their house charcuterie with a crisp summer white."

In Tivoli, Devereux opts for The Corner, which she favors for the "fantastic tagine." She adds, "Great wine list, beautiful unique interior, and great servers."


2. Bryan Calvert, James (Brooklyn)

Bryan Calvert's
Prospect Park restaurant, James, was one of trailblazers that put the Brooklyn food scene on the map. As he gets ready to open his first upstate joint in Margaretville, we took a minute to check in about his favorite Hudson Valley eateries.
First up—
The Corner
at Hotel Tivoli. Calvert calls this "modern American farm-to-table fare on par with any NYC restaurant, with a beautiful stylized setting, and a great porch to eat and lounge. (With Ms. Devereux, that makes two votes for The Corner. If you need further enticing,
read our profile
.)
Calvert is also a fan of Mercato Oesteria Inoteca. The Red Hook establishment serves up what he calls "delicious, creative Italian in a sophisticated yet relaxed environment." He adds that Mercado boasts an "interesting wine list paired with a constantly changing menu using high quality, fresh ingredients and an authentic Italian touch."

Calvert says Osaka in Tivoli has "the best sushi and Japanese food in the valley by a husband-and-wife team." He recommends the eatery for both lunch and dinner. (They also have a location in Rhinebeck.)
In Hudson, Calvert's pick is Lil Deb's Oasis. This colorful little spot on Columbia Street serves up an inventive Latino menu. "It's great with a date, lots of energy in the place," Calvert says. "Fun and funky, women-powered, with a hipster crowd."
3. Chef Josh Kroner, Terrapin (Rhinebeck)
Terrapin's chef, Josh Kroner, is loyal to Rhinebeck. "I never have to go far for a great meal. For dinner, Le Petit Bistro and Liberty Public House are my go to restaurants. I also enjoy Rhinebeck Bagel for a quick bite to eat in the morning or for lunch."
Outside of Rhinebeck, Chef Kroner enjoys Cosimo's in Poughkeepsie and the Clock Tower Grill in Brewster. "I often meet my family at Cosimo's for lunch. I know I can always count on an interesting salad and good, simple food there," he says. "The Clock Tower Grill tops my list because of a lunch I had there recently that really impressed me."

Across the river, Kroner is a fan of Devereux's The Village Tearoom. "They do a great job featuring local ingredients. I'm not usually big on desserts, but I can't resist their honey bee cake."


4. Chris Turgeon, Wilde Beest (Kingston)
Though he is new on the Kingston scene, Chris Turgeon of Wilde Beest previously worked for Poughkeepsie restaurant The Artist Palate, and before that at the two Michelin-starred Chicago restaurant 42 Grams. He knows his stuff.

He prefers the casual vibe and the generous portions at Danny's Restaurant in Newburgh. "It's a mom-and-pop greasy spoon-type spot, but for $10 you get a ton of amazing food—six kinds of meat to choose from with awesome rice and beans," he says. "Best oxtail I've ever had. And guaranteed two meals with each purchase. If you're cute about it they will usually give you an extra spoonful of the good stuff."
5. Jesse Camac, Heritage (Wappingers Falls)
Heritage owner Jesse Camac knows his way around the Dutchess County food scene. One of his favorites is Quinn's in Beacon. "I love that they keep the place in it's original form, it has a lot of character and charm," he says. "The ramen and steamed buns are some of the best in the area!"
He is also a fan of The Amsterdam in Rhinebeck. "The backyard in the summer is really relaxing and the food is always executed at a high level," he says. Last but certainly not least, he is a fan of Ed Kowalski's latest venture—Lolita's (a rebranding of his previous restaurant Crave). "I know it just opened, but I love what Eddie is doing. That's my kind of food—simple yet well executed salads, pastas, and pizzas!


6. Aaron Abramson, Butterfield (Stone Ridge)

Chef Aaron of Butterfield is a big fan of the
Culinary Institute of America's
bevy of restaurants in Hyde Park. "The variety is great, and they are all trying really hard. I always have a good time when I eat at the CIA," he says.

He also recommends
on Newburgh's waterfront, known for its high-end seafood and raw-bar station. "I like their happy hour," Abramson says. "It's a nice place to sit during the summer—it's on the water, and they've got fresh oysters." 'Nuff said.


For lovers of Mexican food, Abramson directs you to
Los Portales,
a small hole-in-the-wall place
on
Broadway
in Newburgh. "It's the best authentic Mexican in Upstate New York hands down," Abramson says confidently. "Nothing comes close. It's casual and I love that type of thing on my day off."

He also recommends Gadaleto's Seafood Market in New Paltz, which bills itself as a "no-frills seafood shack with adjoining fish market serving up simple fried fare, chowders & such." Abramson says, "I get weekly emails regarding what fish is available for wholesale so I always know what is fresh when I'm dining." (For home chefs, Gadaleto's is a great resource, offering a wide variety of fresh-caught and farmed fish and shellfish.)

7. Dana Collins, Melzingah Tap House (Beacon)
Though not a chef herself, Dana Collins, co-owner of Beacon's Melzingah (and previously of The Hop) has demonstrably good taste. So we asked her where she likes to eat out, and she said without hesitation Mountain Brauhaus! She likes the trip there, the scenic drive up the Shawangunk Ridge with its beautiful, sweeping vistas. As for the food she has several go-tos. "I always get the Spaetzle (and one to take home). The fried potato pancakes are really good also," she says. "The sauerbraten is to die for—I get it every time!!! I get the Burlin Weiss beer in the goblet of course." A lot to recommend it. "It's just an overall great place. I wish I had more time to go," she concludes.

8. Alex Burger, The Amsterdam (Rhinebeck)

"I'm still very new to the Hudson Valley (moved up from the city 3 months ago) so am getting to know the local scene, but on days off me, my wife Jihan, and our one-year-old son Brooklyn have been exploring. We love the Mountain Brauhaus [second vote!] in Gardiner for German beer and food," Burger says. "Their schnitzel and spaetzle are awesome, and Brooklyn loves their pretzels. It's an old school place right near Minnewaska State Park, which reminds us why we moved to this beautiful region!"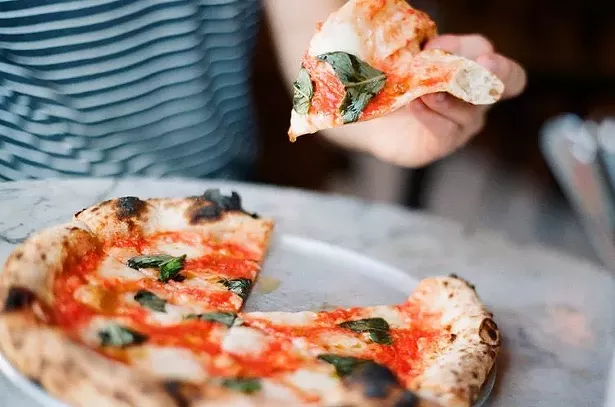 Chef Alex is also a fan of Gaskins in Germantown. "Everything at Gaskins is on point, from the daily specials, to the cocktails, wine list, music and vibe. We've had some really great meals there, and the owners have a little boy around the same age as ours," Burger says. "I can see that Nick (Gaskins) is trying to create a really wonderful neighborhood restaurant, that also has some of the style and sensibility of a Manhattan restaurant, and I think we share that vision in some ways."