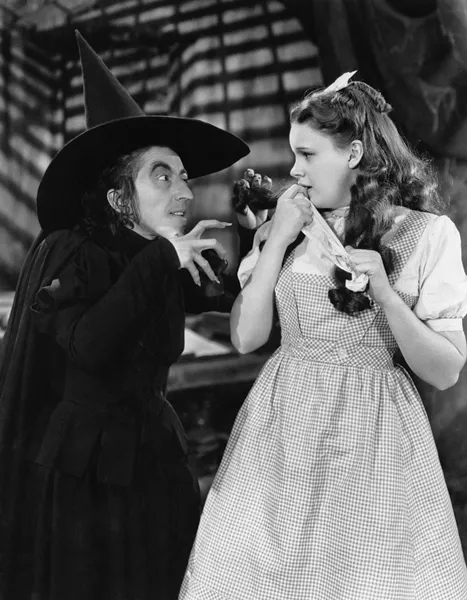 Margaret Hamilton and Judy Garland in The Wizard of Oz (1939)
December starts this week, bringing with it these fine winter events.
"My Witch" at the Bridge Street Theatre |
December 3-12
Written by John Ahlin, directed by Al D'Andrea, and starring Jean Tafler, "My Witch: The Margaret Hamilton Stories" tells the tale of the actress who played the Wicked Witch of the West in the 1939 film version of
The Wizard of Oz
. The one-woman show comes to the
Bridge Street Theatre
in Catskill from December 3-12 and "invites audiences on a mysterious Halloween weekend visit to Hamilton's secluded home on Cape Island in Maine. Just how did a gentle kindergarten teacher from Cleveland wind up scaring the living daylights out of every last one of us as the Wicked Witch of the West?" Shows are at 7:30pm Thursdays through Saturdays and 2pm on Sundays. Tickets are $22 (students are $10).
"A Charlie Brown Christmas" in Mount Kisco | December 3-19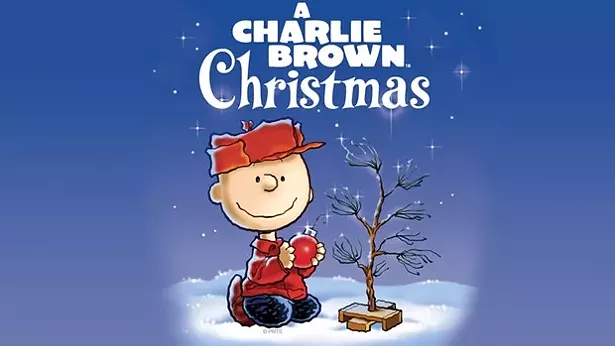 Adapted for the stage from the beloved 1965 animated TV special, the musical "A Charlie Brown Christmas" will run at Chappaqua Crossing's Wallace Auditorium from December 3-19. A family-favorite musical, the story follows Charles Schulz's "Peanuts" cartoon strip characters Charlie Brown, Snoopy, Lucy, Linus, Peppermint Patty, et al., as the title character looks for the last remaining Christmas tree—and discovers the true meaning of the holiday season along the way. See website for show times.
Tickets
are $23-$107.50.
En Vogue Visits UPAC in Kingston | December 4
Legendary 1990s R&B/soul/pop vocal/hip hop hitmakers En Vogue will vamp their way into Kingston on December 4 at 8pm for a long-awaited Hudson Valley appearance at
UPAC
. Among the group's plethora of chart toppers are "Hold On" (from their 1990 debut album,
Born to Sing
), "My Lovin' (You're Never Gonna Get It)," "Don't Let Go (Love)," "Giving Him Something He Can Feel," "Free Your Mind," and "Whatta Man," a collaboration with rappers Salt N Peppa. En Vogue's current lineup features founding members Terry Ellis and Cindy Herron-Braggs and later addition Rhona Bennett. Tickets are $49-$79.
Sinterklaas | 12/4 in Rhinebeck
The brainchild of celebration artist Jeanne Fleming (creative director of the New York City Halloween Parade), Sinterklaas is the gold standard of local holiday festivals, a day-long event that features children's workshops, dance, theater, and music that draws thousands to Rhinebeck. The highlight is the Children's Starlight Parade, featuring two-story tall, animated puppets carried by hundreds of volunteers that closes the day at twilight. Parking can be tricky in the village on festival day, so plan accordingly.
Winter Walk | 12/4 in Hudson
This month marks the 25th anniversary of Hudson's Winter Walk, a nondenominational celebration with stunning storefront displays, roaming carolers, street performers, food, and drinks along the mile-long stretch of Warren Street, as well as a fireworks display over the Hudson River. Perennial Winter Walk favorites such as Sax-o-Claus, Sean the Prankster, Crazy Christine Balloons, Roger the Jester, Holly, Andy & Ivy, the Orcapelicans, Circus Theatricks with Sean Fagan, Acadia Otlowski, and Key of Q are slated to perform. Winter Walk takes place on December 4 from 5 to 8pm.
Holiday Market Fair in Woodstock | December 4-12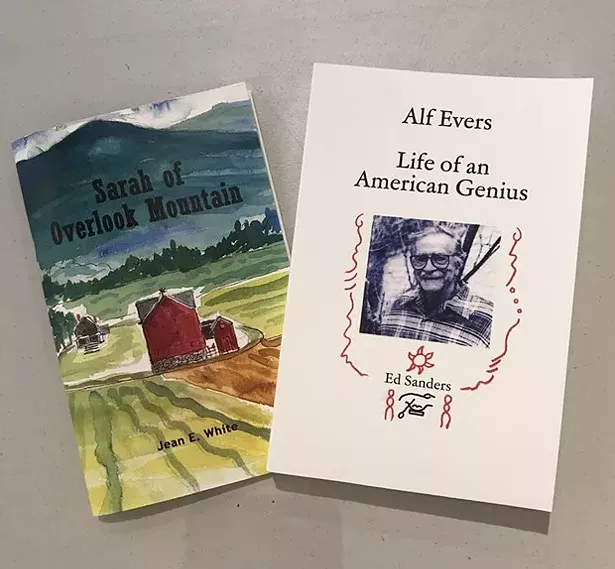 Available at the
Historical Society of Woodstock
's annual Holiday Market Fair (December 4-12 from 9am-3pm) will be holiday cards, local history books; vintage gifts; beautiful hand knit items; note cards; maple syrup, jam, and baked treats; hand-woven items; jewelry; ornaments; honey-based products; incense; bluestone hearts; and many more wonderful products from local craftsmen. This year, the society has reprinted the charming
Sarah of Overlook Mountain
by Jean White, a beautifully illustrated book that recounts stories told to White by her grandmother. As always, fresh greens as well as hot cider, coffee, and tea will be provided.
The Split Squad Rocks Catskill | December 4
How's this for an all-star team? On guitar and vocals: Eddie Munoz (the Plimsouls). On drums: Clem Burke (Blondie). On guitar: Keith Streng (the Fleshtones). On bass: Michael Giblin (Cherry Twister). On keyboards: Josh Kantor (the Baseball Project). Known as the Split Squad, the veteran-comprised power pop/rock 'n' roll combo came together in 2012 and, between working with their other outfits, has been kicking up a catchy racket in the studio and on the stage ever since, releasing
Now Hear This
and
The Showstopper EP
. Here, they make an über-rare visit to the region for a date at the
Avalon Lounge
in Catskill. Pajamazon and Medicine Day open. (Arone Dyer appears December 3; PAKT brings the prog December 16.) Doors open at 6pm. Tickets are $15.
Unsilent Night Performance Returns to Art Omi | December 4
Launched by artist Phil Kline in 1992,
Unsilent Night
is a work of outdoor avant-garde public art that on December 4 at 5:30pm will take place once again at
Art Omi
's Benenson Center in Ghent—and in more than 130 cities across North America, Europe, and New Zealand. The audience-engaging musical performance encourages participants to bring a mobile phone/media player with external speakers (preloaded with the
Unsilent Night
app or one of the four audio tracks; see
unsilentnight.com/participate
) or a boombox with functioning tape deck. A selection of Kline's own boomboxes will be available to borrow on a first-come first-served basis. A live broadcast and web stream will be made possible by Wave Farm's Transmit Partner Program. Attend the free event at Art Omi or tune in from New York's Upper Hudson Valley on
WGXC 90.7-FM
or from around the globe at
wavefarm.org/listen
and on the Wave Farm Radio App (iOS).
The First Wave | 12/5 at the Orpheum Theater
The Woodstock Film Festival and Upstate Films present a screening of Matthew Heineman's upcoming film The First Wave. Heineman's doc follows the everyday heroes at the epicenter of COVID-19 as they come together to fight one of the greatest threats the world has ever encountered inside one of New York's hardest-hit hospital systems during the terrifying first four months of the pandemic. The First Wave screens on December 5 in Saugerties at 1pm. The film will be followed by a Q&A session with Heineman and a reception at The Dutch at 3:30pm.
Jesse Malin and Tommy Stinson in Woodstock | December 5
On December 5 at 8pm,
Colony
in Woodstock welcomes two of the foremost singer-songwriters to emerge from the American indie rock scene of the 1980s and 1990s. Headlining the night is New York's Jesse Malin, the front man of D Generation and pioneering hardcore band Heart Attack. Malin's 2019 album,
Sunset Kids
, which was produced by Lucinda Williams, has been called "a triumph...among the best of Malin's career and among the best of this year" by
Americana UK.
Stinson, a Hudson Valley resident of several years, is well known as the founding bassist of the Replacements and as a sometime member of Soul Asylum and Guns 'N Roses; recently, he's struck out on his own as a solo artist amid performing with the duo Cowboys in the Campfire. Tickets are $15-$20.
Gelah Penn Exhibit in Litchfield County |
through December 12
"Angels with Dirty Faces," a showing of works by sculptor Gelah Penn, is on view through December 12 at
Furnace Art on Paper Archive
in Falls Village, Connecticut. "A feeling of punkish, wayward survival is conjured in the comingling of translucent veils, tattered plastic, and off-the-shelf glamour of reflective film," writes
d'Art International Magazine
's John Mendelsohn. "And pervasively, the cryptic, constructivist abstraction that presents itself without artifice keeps hidden in plain sight its uneasy heart." After several years in New York City, Penn now lives in rural Connecticut. The gallery is open Saturdays and Sundays from 11am to 4pm.
To find out about more upcoming events in the Hudson Valley, subscribe to our weekly newsletter Eat. Play. Stay.