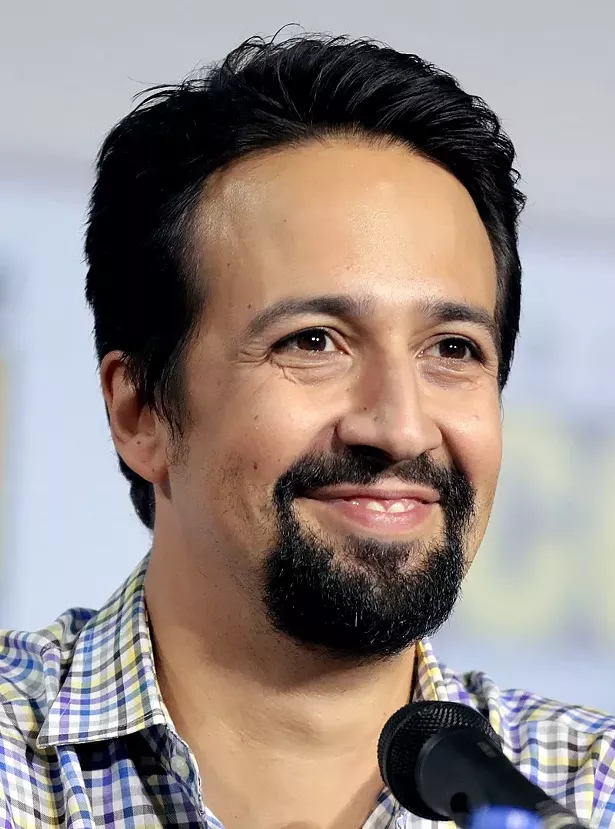 Gage Skidmore
Lin Manuel-Miranda
While we're not completely rid of COVID quite yet, the return of summer fun is here.
Oblong Hosts Lin-Manuel Miranda Book Launch | June 15
Before the phenomenon that is "Hamilton" came to be, actor, singer, and playwright Lin-Manuel Miranda had his first big taste of Broadway success with the musical "In the Heights." One June 15 at 8pm,
Oblong Books
in Rhinebeck and Millerton will cohost a virtual launch event for
In the Heights: Finding Home
, a new book about the popular play (and subsequent film) coauthored by Miranda, his "In the Heights" cocreator Quiara Alegria Hudes, and Jeremy McCarter. Access to the online event is available with a purchase of the book via the Oblong website.
Jeff Tweedy and Nels Cline Live at Mass MoCA |
June 17
Wilco main man Jeff Tweedy and the group's guitarist Nels Cline will visit
Mass MoCA
in North Adams, Massachusetts, for a special concert at Joe's Field on June 17 at 8pm. All proceeds from ticket sales for the rare, intimate event will benefit the art museum's Joe Thompson "Yes" fund, which is named in honor of its founding director and directly supports Mass MoCA's mission of championing artists and art-making endeavors. Tickets are $45 (early bird), $65 (advance), $75 (week of show), and $250 ("Yes" Fund Hero).
Hudson Valley Comedy Club Season Begins | June 17

On June 17 at 7pm, Dutch's Spirits in Pine Plains will kick off the 2021 summer season of the
Hudson Valley Comedy Club
series. Headlining the first night of the outdoor series will be native New England comedian Marty Caproni, who has appeared at live venues around the country and on network TV. Audience members can enjoy picnic-style seating (bring your own chair or blanket), beverages from Dutch's Spirits, and fine local food truck cuisine. Tickets are limited and all seating is socially distanced. Tickets are available in advance only from the Hudson Valley Comedy Club website.
Kingston Musicians Comeback Series Starts | June 17




Organized by musician and City of Kingston Distinguished Artist Lara Hope, the virtual Kingston Musicians Comeback Series will take place live at 7pm on June 17 and 24 via the
Kingston Happenings
Facebook page and YouTube channel. Sponsored by Ulster Savings Bank and designed to highlight local musicians who have been impacted by the COVID-19 pandemic, the miniseries will feature performances by Tony Lindsay (Santana), Rhett Miller, Mike and Ruthy, Dylan Doyle, Sarah Perrotta, Mac $ Cheeze Balkan Power Trio, Geezer, Kortnee Simmons, Pitchfork Militia, Lucy Fitz Gibbon and Ryan MacEvoy McCullough, Lara Hope and the Ark-Tones, Shadow Witch, Tonus Maximus, and others. Donations will benefit Family of Woodstock's John Herald Fund.
Sisters with Transistors Screens at Greenville Drive-In | June 17
The
Basilica Hudson
Non-Fiction Screening Series will make its way over to the Greenville Drive-In in Columbia County on June 17 at 8pm for a showing of the new documentary
Sisters with Transistors
. Narrated by Laurie Anderson, the film chronicles the fascinating, untold story of electronic music's female pioneers. The evening's program will also feature a live performance by experimental sound artist Madeline Darby and an opening short film,
Reminiscences of 15 musicians in Beirut attempting a re-imagination of the Egyptian classic Ya Garat Al Wadi
by Charles-Andre Coderre. Tickets are free, with a suggested donation of $15 at the box office or online to help sustain Basilica Hudson and support filmmakers.
Upstate Films Set to Reopen in Rhinebeck | June 18
After a lengthy COVID closure, Rhinebeck's
Upstate Films
will reopen on June 18. Running first for the theater's long-awaited return are
In the Heights
(starring Lin-Manuel Miranda; a nice bookend to neighboring Oblong Books' related event on June 17);
Street Gang
, the behind-the-scenes story of "Sesame Street"; the Oscar-winning
Nomadland
and
Minari
; and
Summer of Soul
, about a legendary Harlem music festival. New safety measures at the cinema include an upgraded HVAC system, touchless ticketing, a reconfigured lobby, and additional time for theater cleaning after each show. Ticketing and reserved seating will be available via a new box office system to ensure social distancing. By New York State mandate, all non-vaccinated patrons are required to wear masks when inside; vaccinated patrons can choose whether to wear a mask. For show times and tickets, visit the Upstate Films website.
Juneteenth Gospel Music Event at the Falcon |
June 19
Juneteenth, also known as Jubilee Day, Freedom Day, Emancipation Day, or Liberation Day, takes place every year on June 19 to celebrate the emancipation of people who had been enslaved in the United States. In honor of the occasion, on June 19 at 7pm
the Falcon
on Marlboro will present a special evening of joyous and moving gospel music and spoken word hosted by vocalist Bernard McClinton. Also appearing will be speakers SUNY New Paltz Professor Ciesta Little-Quin and Ryan Graham (Albany Church of God of Prophecy), singer Josiah Borden, and special guests the Fabulous Rainbow Singers. Reservations are recommended and a donation is requested.
"Mindful Landscape" Outdoor Installation in Craryville | June 20
Artist Daniela Bertol's
Walking Art Observations in a Mindful Landscape
is a site-specific, immersive art installation that will be presented at
S.U.N.F.A.R.M.
in Craryville on June 20 from 4 to 6pm. "An axial pathway leads participants to find a connection between the axes in the landscape and the sky above," is how the facility describes project, adding that "the path is aligned to the north-south direction, framed by the arch 'Mindfulness Torii,' which also acts as a sundial—an instrument of timekeeping—by revealing the apparent solar path in the sky. The dynamic perception of the local landscape and surrounding sky promotes states of mindfulness; participants become aware of where they are in space and time in a dynamic meditation which promotes focus and relaxation. The walking meditation is accompanied by a recording of the sound composition 'Codex 126012' by Ak2deru." Those interested in seeing the piece should RSVP via the S.U.N.F.A.R.M. website.
To find out about more upcoming events in the Hudson Valley, subscribe to our weekly newsletter Eat. Play. Stay.