Trombone Shorty rocks out at the Egg November 1
Trombone Shorty
November 1 at the Egg
Festival favorite Trombone Shorty stands tall among New Orleans's greatest musical ambassadors, taking the hot, deep jazz of his and the music's birthplace around the world to fresh, young audiences and keeping the jubilee going. An actor, producer, and philanthropist as well as an incredible musician, the trombonist, who was born Troy Andrews in 1986, has worked with some of the biggest names in jazz, rock, funk, hip hop, and pop. He cracks the Egg in Albany on November 1 at 8pm. $49.50-$79.50.
"Anthem"

November 4 at EMPAC
"Anthem," a new work from dancer and choreographer Adam Weinert will premiere at EMPAC in Troy on November 4.
Hudson-based choreographer and dancer Adam Weinert is premiering his newly commissioned dance performance "Anthem" at the EMPAC Concert Hall in Troy this month. The performance, which rewrites the American anthem from a dance perspective, considers the failed narratives and failed hopes of our country. The movement in "Anthem" draws from a fake news article describing imagined original choreography from 1916 meant to accompany the national anthem. The performers, wearing Bluetooth in-ear monitors, will move in unison to a different soundtrack than what the audience is hearing—a sad, yet cogent commentary on our times.
Beacon Bonfire
November 4-5 throughout Beacon
The idea for this immersive festival of art and music emerged from a series of gatherings around a bonfire a group of artists produced during the COVID-19 pandemic as a way to bring residents of Beacon together. Two years later, Beacon Bonfire festival organizers are shining a light on the city's diverse cultural offerings with a town-wide festival. Over 100 artists will be performing or exhibiting their work across Beacon across two days of programming and activations, from concerts in venues like Towne Crier Cafe and Quinn's to bonfires all over town and performances in nontraditional spaces.
Gare St. Lazare Ireland presents "The Beckett Trilogy"
November 4-5 at Hudson Hall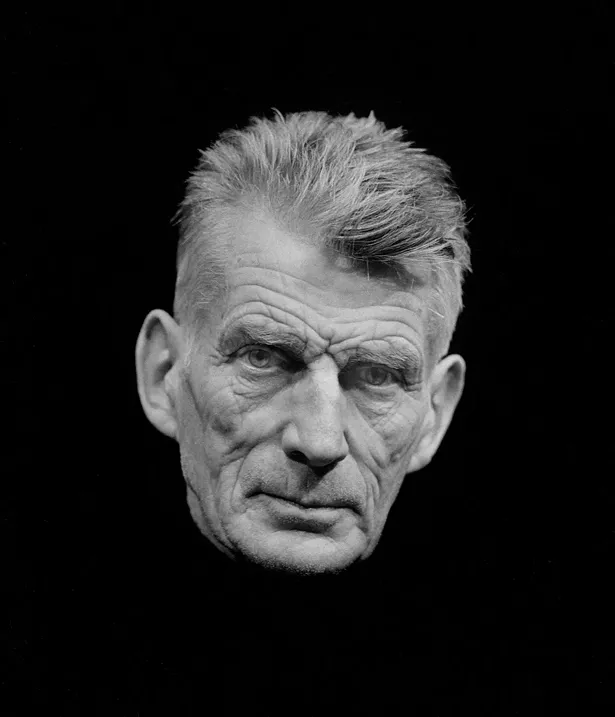 Gare St. Lazare Ireland performs Beckett's plays at Hudson Hall.
Irish theater company Gare St. Lazare Ireland is internationally revered as the foremost interpreters of native literary genius Samuel Beckett, garnering universal accolades for their solo productions of the Nobel Prize-winning author's prose. The troupe tramps to Hudson Hall for this two-night engagement of evening-length theatrical renditions of Beckett's novels
Molloy
,
Malone Dies
, and
The Unnamable
. Featuring excerpts from each novel, Gare St. Lazare's preeminent Beckett interpreters Conor Lovett and director Judy Hegarty Lovett will offer profound solo performances that embody this existential trinity of his works.
Fall for Art
November 5–11 in Kingston
Fall for Art is celebrating 26 years with its third virtual juried art show and sale. Landscape photography by John Fischer, whimsical ceramics of Brian Recchia, elegant jewelry from Mary Elwyn, and Justin Love's colorful surrealist paintings are just some of the types of art available for purchase. Hosted by the Jewish Federation of Ulster County since 1997, proceeds from the event support the artists, Federation causes, and regional nonprofits, including the Hudson Valley Food Bank and Circle of Friends for the Dying.
Soccer Mommy
November 5 at Mass MoCA
Soccer Mommy is the musical alias of Nashville-raised indie rocker Sophie Allison, whose wounded bedroom lo-fi pop hints at the disaffected grrl sounds of '90s/early '00s artists like Liz Phair and Avril Lavigne. She's toured with Stephen Malkmus, Slowdive, Vampire Weekend, Kacey Musgraves, and others, and her fifth album, this year's Sometimes, Forever (produced by Oneohtrix Point Never's Daniel Lopatin), went to number 14 on the Billboard Alternative chart. Lightning Bug opens this teenage daughter-perfect Mass MoCA date. (Taylor Mac and Matt Ray vamp November 19; J. Hoard happens by December 3.) 8pm. $27-$57. North Adams, Massachusetts.
Little Days
November 6 at the Egremont Barn
The Southern California-based Little Days began in 1998 as the studio project of Gov't Mule bassist Jorgen Carlsson and his wife, singer-songwriter Mini Diaz, but have since become a performing quartet. "They don't rely on Auto-Tuning, drum machines, or sequencing, but instead they have live studio musicians playing their real instruments," asserts their bio. "The aim is to have their recordings sound like a missing tape reel found in a vault circa 1978, inspired by the pop rock music of that time." The band eases into the Egremont Barn on its East Coast tour. (The Mammals make music November 12; the Mallet Brothers hit November 18.) 7pm. $15. Egremont, Massachusetts.
Kevin James
November 6 at UPAC
Comedian Kevin James comes to Kingston
for this rare regional evening of standup comedy at the
Ulster Performing Arts Center
. The star and producer of the long-running CBS-TV smash comedy series "The King of Queens," the Emmy-nominated James also starred in the CBS sitcom "Kevin Can Wait"; the Netflix standup specials "Sweat the Small Stuff" and "Never Don't Give Up" and feature "True Memoirs of an International Assassin." James made his feature film debut in 2005 in Columbia Pictures'
Hitch
starring opposite Will Smith, and starred alongside Adam Sandler in
Pixels, Grown Ups
,
Grown Ups 2
, and
I Now Pronounce You Chuck and Larry
.