For its 2019 season, Olana State Historic Site has launched an expanded array of new tours and experiences of the Main House and Historic Landscape.
The masterpiece of 19th century American artist Frederic Edwin Church, Olana is one of the most important artist's homes, studios, and designed landscapes in the United States. A National Historic Landmark, the property features 250 acres of artist-designed landscape, five miles of carriage roads, a Persian-inspired house and panoramic views of the Hudson Valley and Catskill Mountains, and welcomes more than 170,000 visitors each year.
With its new tour options, there are now multiple ways to experience different aspects of Olana:
The Artist's House: Frederic Church & The Hudson River School
This 60-minute tour explores Olana's Main House and collections, focusing on Church's role as the preeminent artist of the Hudson River School, America's first art movement.
The Artist's House: Explore at Your Own Pace
Experience the house and exhibition at your own pace, interacting with knowledgeable educators stationed throughout the house, ready to answer your questions. Make sure to view the introductory film at the Visitor Center to get the most out of your visit.
Driving Tour: Historic Landscape & Viewshed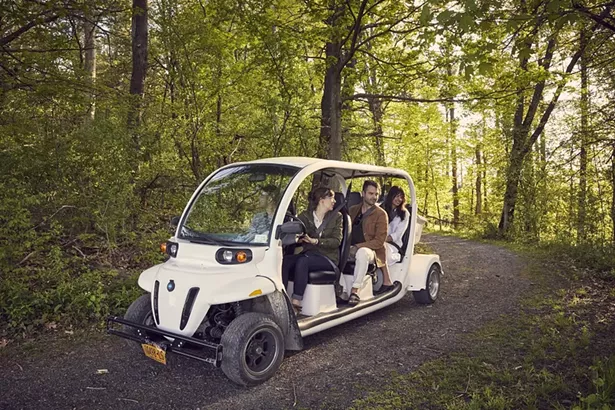 Experience all five miles of historic carriage roads on this open-air electric vehicle tour, stopping at vantage points created by Church as well as the historic farm and lake. This tour is best for visitors who want to see Olana in its entirety or who have limited mobility or time.
Artists on Olana Tour Series
Six featured artists will draw on their own perspectives to interpret Church's Main House and artist-designed landscape. These special tours take place on select weekend through November 9.
Architects on Olana Tour Series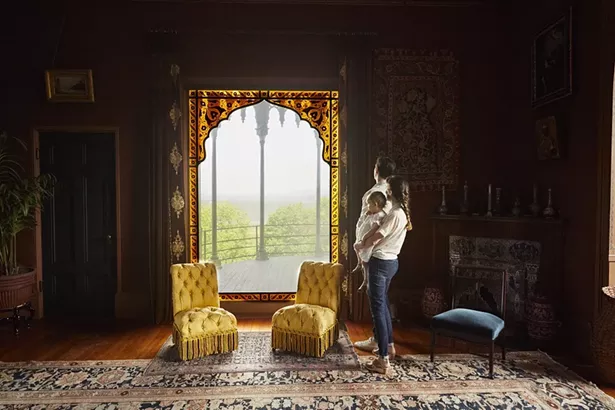 Join some of the world's leading architects for a tour of the Main House at Olana and see Frederic Church's construction and design from each architect's perspective. These special tours take place on select weekend through November 3.
Olana, a designated National Historic Landmark, is one of the most visited sites in New York. Advance purchase of all tour tickets is highly encouraged. To learn more, check out their calendar.