The Trumpiad

Evan Eisenberg with drawings by Steve Brodner
Terra Nova Press, $14.95, 2019
Written as an epic ballad,
The Trumpiad
is a deliberately unsubtle marriage of satire, poetry, and comic illustrations. Drawing from the humor of John Oliver and Stephen Colbert and the poetic form of Emily Dickinson and Edward Lear, Eisenberg narrates the life of Trump, from his monied origin to his presidency, in digestible five-lined stanzas. Complementing his caustic quips are politically charged illustrations by Brodner, who was inspired by greats like Hogarth, Goya, and Daumier. This uproarious comedy is published by David Rothenberg's Cold Spring-based Terra Nova Press.
Buy The Trumpiad.
Strange Attractors: Lives Changed By Chance
Edited by Edie Meidav and Emmalie Dropkin
University of Massachusetts Press, $22.95, 2019
Has a chance encounter ever rerouted your life in an unanticipated direction? Did that redirection seem inevitable? The scientific concept of the "strange attractor" describes an inevitable occurrence that is born out of chaos. Editors Edie Meidav and Emmalie Dropkin invited leading contemporary writers to submit stories contemplating their life experiences through the lens of these questions. Strange Attractors brings you 35 accounts of chaos, fate, and lives changed through chance. With wild stories that include everything from a stranger on a train to advice from a yellow fish, each response is as imaginative and arresting as the next. Buy Strange Attractors.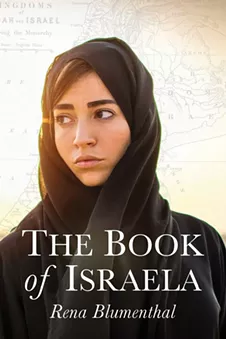 The Book of Israela
Rena Blumenthal
Wipf and Stock Publishers, $26, 2018

The Book of Israela takes place in 2002, at the height of the second intifada in Jerusalem. Middle-aged psychologist Kobi Benami's life begins to fall apart at the seams after he is put on work probation and his wife throws him out for infidelity. During this tumultuous time, Kobi takes on a new patient, the alluring Israela, whose life is full of eerie biblical coincidences. Her mysterious husband, Y, has gone missing and Israela claims to be followed by his prophet-like emissaries, members of Y's ominous organization, The Outstretched Arm. Kobi becomes entangled in Israela's issues and preoccupied with the peculiar nature of Y. By helping Israela, Kobi is forced to confront his own broken life and tragic past in the midst of an endless war in this debut novel from Rena Blumenthal. Buy The Book of Israela.
Wasted: A Story of Love Gone Toxic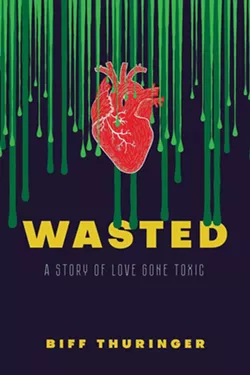 Biff Thuringer
Chronic Publishing, $19.75, 2018

This heart-racing novel by Biff Thuringer (aka local journalist Steve Hopkins) follows the character Nate Randall, a failed rockstar in a shaky relationship with his successful but nihilistic girlfriend Sheila McNally. On 9/11, Sheila calls Nate from her office at the World Trade Center as it is crumbling to the ground. In her last moments, she tells Nate the combination to a safe in her apartment, which contains damning evidence that implicates her employer, United Silicon Enterprises, government officials, and the mob in a scheme to profit from toxic waste produced by the company. With his life turned completely upside down, it is up to Nate to expose the malicious plans of United Silicon Enterprises to the world while mourning Sheila. Buy Wasted.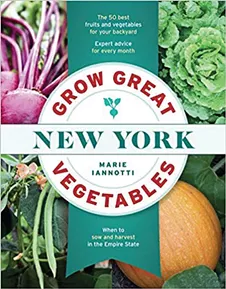 Grow Great Vegetables in New York
Marie Iannotti
Timber Press, $19.95, 2019
In Marie Iannotti's newest how-to book on gardening in New York, the veteran green thumb offers insider advice on the tips and tricks for a fruitful veggie garden. Illustrated with colorful photos of the bounty you can cultivate in your own backyard, Grow Great Vegetables in New York will inspire you to unearth your gardening gloves and trowel and get outside. This book includes all the know-hows of sun, soil, fertilizer, mulch, water, and the best plant options for your specific region. To help plan your garden this summer, take Iannotti's advice on growing seasons and crop rotation. Her book even includes a planting and harvesting chart on 50 different fruits and vegetables.
Nowhere to Arrive
Jenny Xie
Northwestern University Press, $11.94, 2019
Nowhere to Arrive, a new collection of poetry by NYU professor Jenny Xie, arrives on the heels of her 2018 Bernice Holmes National Poetry Prize. Xie's poetry explores the loaded themes of home, belonging, uprootedness, identity, and otherness as she threads a delicate needle, stitching together the familiar and the foreign. With a world constantly in flux, Xie ultimately recognizes that there is no destination, just a complex journey of self-discovery, which she effortlessly conveys with a careful balance of silence and stark imagistic juxtapositions. Since the release of Nowhere, Xie has been named a finalist for the National Book Award for Poetry for her newer collection Eye Level. Buy Nowhere to Arrive.