The Great Mistake

Jonathan Lee
Knopf, 2021, $25.95
On the afternoon of Friday, November 13, 1903, Andrew Haswell Green—the 83-year-old father of New York City landmarks like Central Park, the New York Public Library, Museum of Natural History, and the Metropolitan Museum of Art—was shot dead on Park Avenue. And so goes the sensational inciting incident of recent Hudson Valley transplant Jonathan Lee's newest novel, The Great Mistake. Weaving together two timelines, the novel explores Andrew Haswell Green's rich biography and the murder investigation following his very public death. In his ambitious historical reimagining, Lee has created a remarkable portrait of a man, the city he changed, and his oft-forgotten legacy.
Growing up on a Massachusetts farm, Green always seemed like the black sheep of his once-wealthy, now-indebted family. ("His family feared he might one day succumb to the catastrophe of being a poet," Lee writes.) Left unmoored by his mother's death, Green must deal with his father's casual cruelty and overbearing scrutiny. When his father sends him to New York City on an apprenticeship at a shop, Green meets Samuel J. Tilden—the future New York governor and Democratic presidential candidate—and his life changes forever. Their lifelong friendship (which blurred the boundaries of acceptability for its time) is sketched with tenderness and care.
In the years that follow, Green's life is upended time and time again. When a rumor causes him to leave New York, he shamefully returns to his family's farm before leaving to work in Trinidad. Transformed inside and out, and bearing his middle name, Green returns to the city with a newfound desire to conquer New York. Armed with wit, ingenuity, and help from Tilden, he begins to craft the life he's always wanted—and, in his capable hands, New York begins to change as well.
As the city mourns one of its preeminent civic heroes, Inspector McClusky sets out to solve the mystery: Was Andrew Haswell Green the target, or was this a case of mistaken identity? From sprawling Central Park to the doorstep of Bessie Davis, a wealthy, Black brothel owner, McClusky's investigation leads him across a richly drawn turn-of-the-century New York. In the end, the slowly unfolding whodunit (or, rather, whydunit), matters less than the sum of Green's life.
With humor and heart, Lee meditates on everything from ambition ("He was a budding lawyer heading to great places, turning his head toward high society as a flower does to the sun"); to memory ("the event of her death took on the specter of a tiny myth, a world of perspectives without a stable center"); to the city itself ("New York is a comedy to those who think, and a tragedy to those who feel"). In fact, there's nary a page without a pitch-perfect observation or insight. Though the novel begins with a literal bang, its greatest strength is in its quiet cataloging of a life. In The Great Mistake, Lee shines a brilliant spotlight on a man whose life never loomed as large as his unforgettable work—until now.
—Carolyn Quimby
The First Ten Years
Meg Bashwiner and Joseph Fink
Harper Perennial, $12.29, 2021
Part-time Rhinebeck residents Meg Bashwinner and Joseph Fink—who is the creator of the popular podcast "Welcome to Night Vale"—chronicle the first 10 years of their relationship in their joint memoir. In 2009, Fink, a new resident of New York City, and aspiring playwright and performer Bashwiner both found themselves selling tickets in a theater company's box office in the East Village. They tell the story of their blooming friendship, first kiss, first breakup, marriage, and world tours together—taking the reader on a hilarious and emotional journey told from dual perspectives.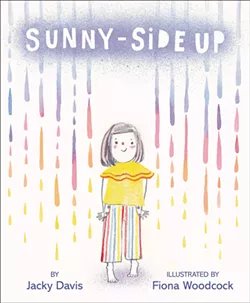 Sunny-Side Up
Jacky Davis, Illustrated by Fiona Woodcock
Greenwillow Books, $17.23, 2021
Rosendale resident and coauthor of the Ladybug Girl series Jacky Davis tells an imaginative story of a girl who must decide what to do inside the house after her father says she can't go outside because of the rain. The two problem-solve and get creative together in order to keep the day Sunny-Side Up with crafting, building, and baking. Award-winning illustrator Fiona Woodcock draws the girl's indoor activities with vibrant colors to contrast the gloomy rain she illustrates outside the house.
Strange Creatures
Phoebe North
Balzer + Bray, $15.99, 2021
When the world gets to be too much for siblings Annie and Jamie, they escape to Gumlea—the fantasy world located in the woods behind their home. Once Jamie goes to middle school, the brother and sister grow apart and don't visit Gumlea anymore. But when Jamie goes missing, Annie believes he has somehow entered Gumlea and she is the only one who can bring him back. On her journey for answers, she develops an unexpected relationship with a girl and grapples with just how much she is willing to lose in order to find Jamie. This emotional coming-of-age novel is set in a town loosely based on Rosendale.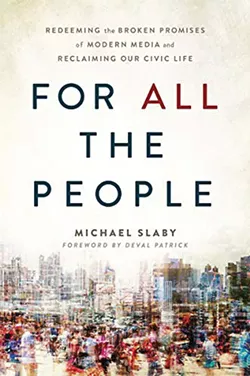 For All the People
Michael Slaby
Disruption Books, $16.80, 2021
Slaby, a Rhinebeck resident and leader in digital communication and grassroots political campaigns, tells how the modern media has catalyzed a technological revolution for profit, rather than a more engaged civic life. As chief technology officer for Obama's presidential campaigns, Slaby witnessed an intense rift within the nation, and in For All the People (subtitle: "Redeeming the Broken Promises of Modern Media and Reclaiming Our Civic Life") he offers four areas in which people can reclaim their democracy through technology—platforms, government institutions, corporations, and the users themselves.
Before Stonewall
Edward M. Cohen
Awst Press, $24, 2021
In his collection Before Stonewall, part-time New Paltz resident Edward M. Cohen tells the compelling stories of a generation of young homosexual men in the New York City theater scene during the mid-20th century who grappled with the fear of revealing their true identities before the Stonewall Uprising in 1969. These actors find a safe place in the theater and struggle with the fear of being exiled, arrested, and assaulted for their homosexuality.
—Diana Testa