Olana Outdoor Tours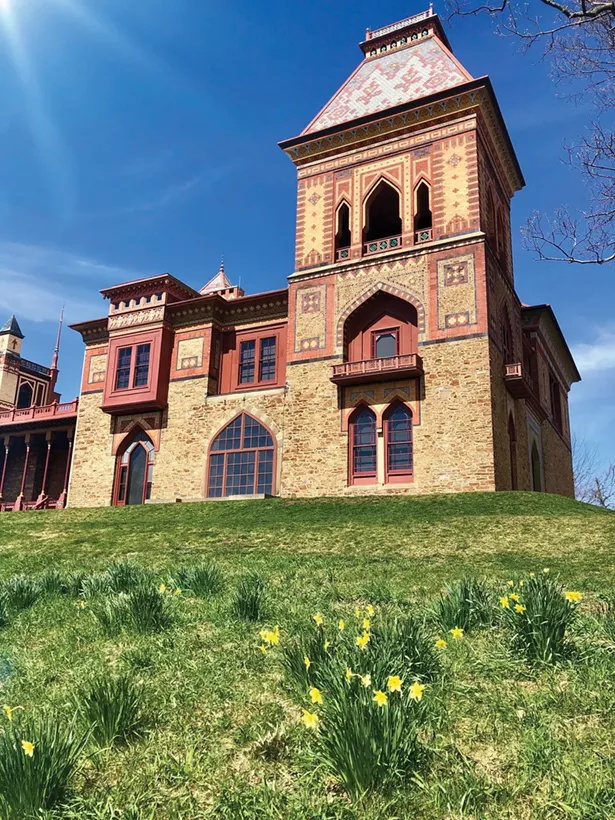 The silhouette of
Olana
as you drive over the Rip Van Winkle Bridge toward Hudson is iconic. The historic home of painter Frederic Church is opening its grounds to the public this summer for outdoor tours of the historic architecture and grounds on weekends from 10am to 4pm. Though primarily a painter, Church also designed the 250-acre landscape, including the five miles of historic carriage roads and planned views they link together. These plein-air tours will explore themes that were central to Church's art and that of his fellow Hudson River School artists.
"The Donate $10 Show" at BAU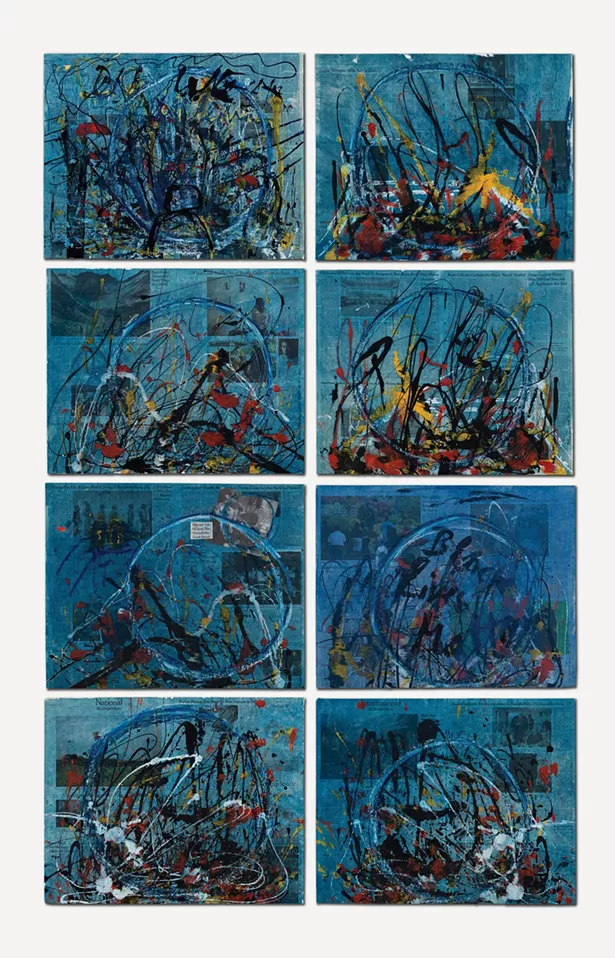 Our Shattered Planet, Ilse Schreiber-Noll
Starting on Second Saturday, July 11,
BAU
will return to normal hours (Saturday and Sunday, 12-6pm) with a new exhibition: "The Donate $10 Show." Open to all Hudson Valley artists, this salon-style affair will include one to two works from each participant, who will each make a $10 direct donation to the Community Action Project to raise money to feed the hungry. Gallery visitors are also encouraged to donate. One of the participating artists, Ilse Schreiber-Noll spent quarantine working on small gouache and ink drawings on paper and cut woodblocks. The resulting prints combine heavy black lines and warm colors in postcard-sized visceral works that evoke the confinement of lockdown.
Rodney Alan Greenblat at Hudson Hall
Photo by Alon Koppel
Joe and the Landfill, Rodney Alan Greenblat
Known for his whimsical almost-childlike style, visual artist, writer, and designer Rodney Alan Greenblat is displaying both new and archival works in "Something to Look Forward To," a playful, colorful show at
Hudson Hall
. The gallery is open to the public with a reservation Fridays, 1-5pm, and weekends, 1-4pm, a limit of 10 reservations per hour. Hudson Hall is also offering socially distanced guided tours of the exhibit on the weekends at 4pm, with a max of six per tour. $10 or free for members.
Peter Pincus at Ferrin Contemporary
Scratch Spin Amphora, Peter Pincus
After his death in 2007, the
New York Times
called Sol LeWitt a "lodestar of modern American art." Through his bold use of color and geometric shapes, he is credited with helping to mainstream Conceptualism and Minimalism. Peter Pincus's new exhibit, on view at
Ferrin Contemporary
at Mass MoCA, uses color theory and design patterns as jumping-off points to explore LeWitt's impact. The exhibition brings together ceramic vessels, expansive tile murals, and drawings.
"Shown from Afar: Art During the Pandemic" by Women's Work
Playground Entropy, Annika Tucksmith
For their online exhibition, "Shown from Afar," Poughkeepsie-based gallery
Women's Work
has brought together artwork produced during lockdown by women, femme, and nonbinary artists from across the country. Available through July 31, this virtual exhibition includes works on paper, hand-embroidered fabric art, photographs, collage, sculpture, and other media. All profits from the sale of works goes directly to the artists.
Poughkeepsie Virtual Open Studios
Nestor Madalengoitia in his studio
Now in its sixth year,
Poughkeepsie Open Studios
is maintaining its commitment to showcase local artists while going virtual for their 2020 event. This year's "tour" will include short videos of each of the participating artists and art organizations, showcasing their work, studio space, process, and programs. As of press time, registration was still ongoing, but 22 artists were already signed up, representing a wide range of mediums from kiln-formed glass to fiber art and porcelain painting.