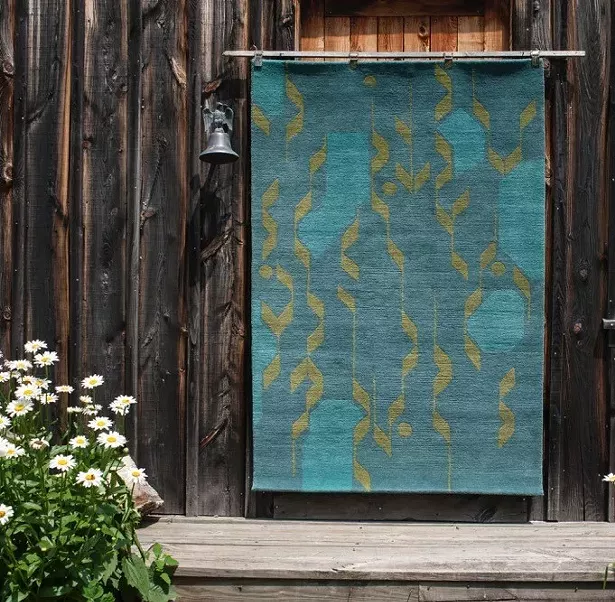 As we know from
The Big Lebowski
, a rug can really tie a room together. But picking the right area or accent rug is not always an easy decision. While the right floor covering can harmonize the elements of your decor including furniture, throw pillows, and window dressings, the wrong rug can be busy or boring, or even compete with your beloved objects.
Rug designer Liza Phillips has art in her blood. Her grandfather, the renowned art collector and critic Duncan Phillips, opened
The Phillips Collection
in DC, a seminal modern art museum. Phillips worked there for a few years before moving to New York City, where she worked as an artist and set and graphic designer before designing her first rug in 2001. Her company,
Liza Phillips Design
, which is based in Narrowsburg, stocks exquisite, custom produced rugs that can be custom ordered to almost any size.
With almost two decades' experience in the rug trade, Phillips offers tips for picking the right rug for your home.
The Right Rug
1. Wherever possible, always
pick your decor at the same time as the rug
. This way you can feel grounded, and set the overall tone of the room. Fabrics and textiles will follow nicely and fall right into place. We know this can be a challenge if adapting to existing furnishings, but it's a good idea when you can apply it. If your decor is already set, try pulling a color from that painting on the wall and running with it. Alternatively, say you have a lot of warm wood tones and orange fabric, then try a cool soft grey for contrast.
2.
Consider traffic patterns.
If the rug is in an entryway, expect some dirt, but what kind of dirt? Urban grey or red clay? Choose a color that will conceal somewhat, even if you clean often and a tougher fabric, like jute or sisal, that can withstand countless footfalls, paw prints, and other heavy traffic. If the rug is in a bedroom where bare feet prevail, consider finer materials and plusher textures such as silk, soy silk, or soft wool and silk mixes. In a dining room or kitchen nook, where food spills may happen, consider clean-ability. Heavy texture may not be a good idea.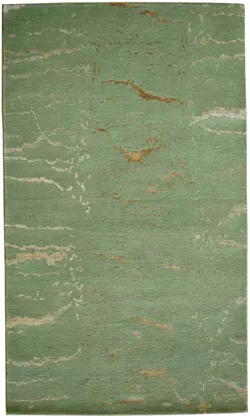 3.
Balance pattern with furniture
. If your rug is near a couch and there is a large coffee table, choose a rug with more of a border or an all-over pattern, rather than a central shape that will be covered by your furniture.
4.
Don't follow color trends
too closely
.
A fine Tibetan rug is a timeless thing, and you shouldn't worry about whether the color is popular at the present moment unless the trends fit perfectly with your natural sense. If you have an art collection, perhaps a more neutral rug with small colorful accents would be best. Most of all, go with your gut: color is nourishing!
5.
Think about the architectural details
within the room. Are there rafters, a curvy bannister, or a period mantel piece? Perhaps you want to think about the scale and qualities of these elements and choose a rug that will enhance everyone's appreciation of the whole environment. For example, in my living room, the fireplace has some Arts and Crafts details that I worked into the design of the room in the form of shapes and proportions within the rug. It sets up a rhythm that is almost subliminal but people notice and feel at ease.