November's Hudson Valley cornucopia brings jazz, film, maritime model making, a celebrated explorer and TV host, and—despite Halloween being last week—more zombies!
HISTORY
Josh Gates at UPAC
With his rakish fedora, loosely draped scarf, and ginger stubble, storied adventurer and author Josh Gates is a steady staple on both the Discovery Channel, where he hosts the exploration-themed "Expedition Unknown," and the Travel Channel, which airs his archaeologically oriented "Legendary Locations." On November 15 at 8pm, Gates will hold forth with yarns of his epic travels at UPAC in Kingston for "Josh Gates Live! An Evening of Legends, Mysteries, and Tales of Adventure!" Tickets are $37 and $47. (845) 339-6088. https://www.bardavon.org/
HISTORY
Model Boat Workshop in Kingston
Tonight, November 6, at 7pm, the Hudson River Maritime Museum's Riverport Wooden Boat School will present "Pond Yachts: Pond Models (Before Plastics and Radio Control)," a program hosted by artist and marine illustrator Mark Peckham. Peckham will discuss the old tradition of carving and playing with toy boats that mimic the operation of real ships and boats, and help guests discover how, with simple household tools, they can "turn a fragrant pile of wood shavings into a pond model." Admission is $5 (free for museum members). The Hudson River Maritime Museum is located in Kingston's historic Rondout district. (845) 338-0071.
http://www.hrmm.org/
MUSIC
Live Jazz in Stone Ridge Lydia's Cafe in Stone Ridge is certainly a hot spot for anyone looking to catch some great live jazz while they enjoy some wine and a meal. Check the cafe's calendar on its website and you'll see a packed listing of events featuring some of the region's finest musicians. On November 8 at 7pm, Lydia's will welcome saxophonist Rob Scheps and pianist Francesca Tanksley's quartet; on November 8 at 7pm, vocalist Patricia Dalton and pianist John Esposito will perform standards from the Great American Songbook. Donation requested. (845) 687-6373. http://www.lydias-cafe.com/
FILM
Dance Documentary in Rosendale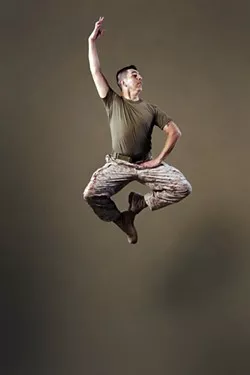 For its Dance Film Sunday series, the Rosendale Theater will screen the documentary short
Exit 12: Moved by War
, abut choreographer Roman Baca, and films of performances by his Exit 12 dance company on November 10 at 2pm. An Iraq War veteran, Baca formed Exit 12 with the goal of inspiring conversations about the lasting effects of violence and conflict. Through Exit 12, he began to get involved in art and healing for military veterans and has since choreographed a military-themed version of the holiday favorite "The Nutcracker" and performs on the deck of New York City's Intrepid Sea, Air & Space Museum every Memorial Day. Tickets are $12 ($10 for veterans and Rosendale Theater members; $6 children 12 and under). (845) 658-8989.
http://www.rosendaletheatre.org/
FESTIVALS
Zombie Outbreak in Beacon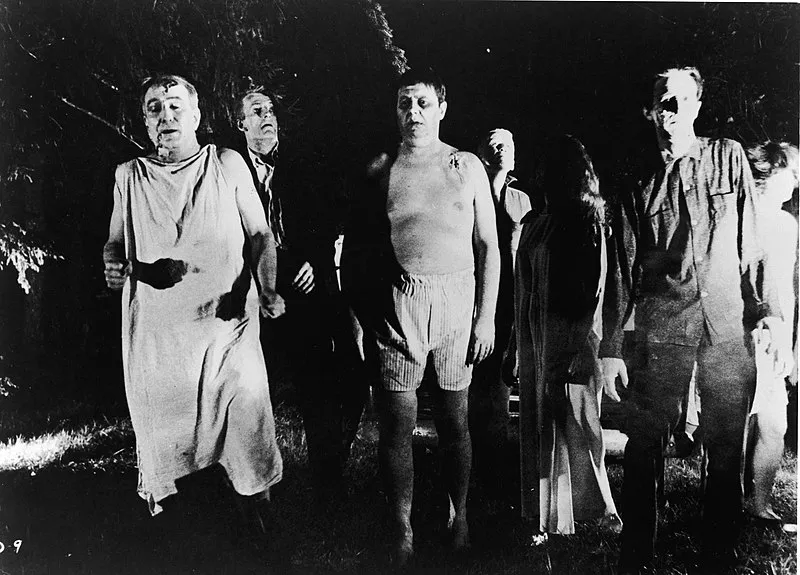 In what will (hopefully) become one of the area's annual November traditions, the inaugural Beacon Zombie Outbreak will kick off on November 16 beginning at 2pm at Dogwood restaurant and spread throughout the Dutchess County city, running late into the night. The family-friendly festival will feature a kids' costume contest (free makeup and assistance at the start for anyone who'd like a little help getting into character) and a zombie walk that passes participating businesses. Story Screen Beacon will show the cult classic movie Night of the Living Dead and local bars and restaurants will host after parties, special entertainment, adult costume contests, and raffles. https://www.eventbrite.com/e/beacon-zombie-outbreak-tickets-4672161561
To find out about more upcoming events in the Hudson Valley, subscribe to our weekly newsletter Eat. Play. Stay.