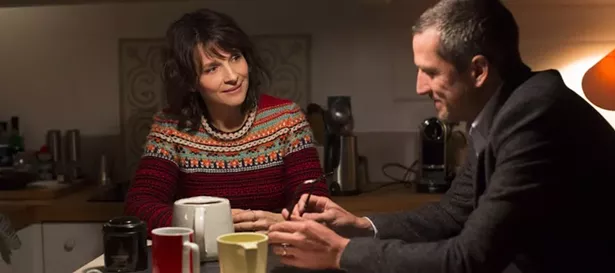 A still from Non-Fiction, playing later this month at the Crandell Theatre in Chatham.
October is a big month for the Hudson Valley film scene, with both the Woodstock Film Festival and Film Columbia on the docket. While there are more films than you could possibly see, here are five not to miss.
Woodstock Film Festival Picks
The 2018 Woodstock Film Festival runs from October 10-14.
Netizens
Netizens
will screen at the Bearsville Theater at on 10/11 and Rosendale Theater on 10/12.
Stay Human with Michael Franti performance
Espousing his typical brand of positivity, musician, activist, and filmmaker Michael Franti shares the stories of people who have overcome cynicism with hope in this optimistic, music-filled documentary. Following the
screening at Woodstock Playhouse
on October 12, Franti will give a short performance.
What They Had
When Bridget comes home at her brother Nicky's request, she returns to a mother suffering from Alzheimer's and a father in denial. Tensions run high in this moving family drama starring Hillary Swank.
What They Had screens at Woodstock Playhouse
on October 11 at 8:15pm.
FilmColmbia runs from October 19-28 in Chatham, NY.
They'll Love Me When I'm Dead
This new documentary on the pioneering filmmaker Orson Wells tracks the director through the tumultuous final years of his life as he tried to make one last classic.

Non-Fiction
This distinctly French comedy from Olivier Assayas tackles the modern era at its spear tip—Twitter. Starting Juliette Binoche, this film explores ephemerality, permanence, and changing standards in the digital landscape, amidst the timeless realities of affairs and politics.
Non-Fiction
screens at The Crandell Theatre at 5:30pm on October 21.