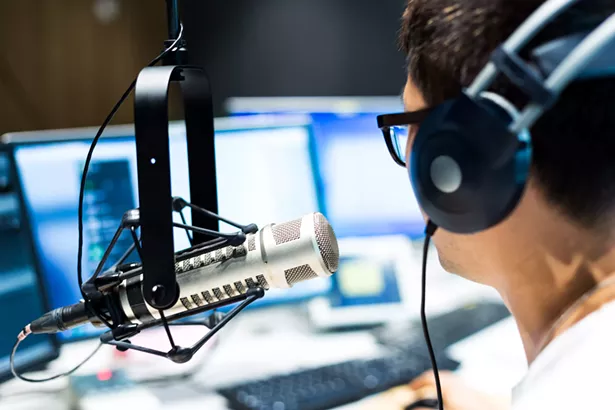 Affordable Housing Advocate/Activist
Winner: Rashida Tyler- Real Kingston Tenants Union and Ulster County Coalition for Housing Justice
Runner-Up: Alexandria Wojcik, Village of New Paltz Deputy Mayor
Runner-Up: Frank Robusto, RUPCO
Animal Welfare Advocate/Activist
Winner: Valerie Ellsworth, Nothing But Love Canine Foundation
Runner-Up: Gina Carbonari, Ulster County SPCA
Runner-Up: Kathy Stevens, Catskill Animal Sanctuary
Artist
Winner: Jennifer Delora
Runner-Up: Drew Miller

Runner-Up: Scott Michael Ackerman
Author
Winner: Kathy Stevens, Catskill Animal Sanctuary
Runner-Up: Ric Orlando
Runner-Up: Thomas J Devens
Auto Mechanic
Winner: Eli, Fleet, New Paltz, (845) 255-4812, fleetservicenewpaltz@gmal.com
Runner-Up: Kevin, Hans Auto, New Paltz, (845) 255-8130, kevindomitrovits@gmail.com
Runner-Up: Mike, My Mechanic Inc, Lake Katrine, (845) 802-0328
Chef
Winner: Wilson Costa, Misto
Runner-Up: Jesse Frederick, Butterfield Stone Ridge
Runner-Up: TJ Eades, Greig Farm Market
Environmental Advocate/Activist
Winner: Greg Shaheen, Kingston Land Trust
Runner-Up: Hayley Carlock, Scenic Hudson
Runner-Up: Krystal Ford
Food Justice Advocate/Activist
Winner: Christine Hein, People's Place
Runner-Up: Caryn Sobel, Hudson Valley Food Bank
Runner-Up: Jess Davis, Ulster County Regional Chamber of Commerce
Furniture Maker
Winner: Hoppy Quick
Runner-Up: Millspaugh Furniture
Runner-Up: Sawkille
Hairstylist/Colorist
Winner: Becky, Fringe Hair Design
Runner-Up: Jenae Yelina - Shangri-La
Runner-Up: Julian Normand, JEWELDOESHAIR
LGBTQ Advocate/Activist
Winner: Julie Novak
Runner-Up: Signy Furiya, Hudson Valley LGBTQ Community Center
Runner-Up: Victoria Bohmore, Drag Queen
Local Celebrity
Winner: Jennifer Delora


jenniferdeloraactress@gmail.com

https://www.facebook.com/jenniferdelorafanclub

www.instagram.com/jenniferdelora

Jennifer Delora is an award-winning deaf actress who speaks, signs, plays Deaf and hearing characters authentically. She starred in the one-woman show "Apples in Winter" at the Denizen to packed houses and great reviews. Emmy magazine called her "...the most remarkable actor in Hollywood". She's available for film/TV, stage, and commercial work.
Runner-Up: Jimmy Fallon
Runner-Up: Paul Rudd
Maker
Winner: Brenna Chase, Willow Deep Studio
Runner-Up: Kit Burke-Smith Jewelry
Runner-Up: Pierre Bowring, Bow Glass Works
Politician
Winner: Pat Ryan Ulster Co. executive
Runner-Up: Antonio Delgado
Runner-Up: Michelle Hinchey NY State Senate
Public Health Advocate/Activist
Winner: Carole Kelder - RYAN
Runner-Up: Jen Metzger
Runner-Up: Joe Concra, O+ Festival
Racial Justice Advocate/Activist
Winner: Rashida Tyler, YMCA of Kingston and Ulster County and The Real Kingston Tenants Union
Runner-Up: Amy Brown White
Runner-Up: Quay Smith, Rise Up Kingston
Radio Personality
Winner: Nadine Ferraro, Radio Kingston
Runner-Up: Greg Gattine, Woodstock
Runner-Up: Ida Hakkila, Radio Kingston
Social Justice Advocate/Activist
Winner: Robin Shornstein, Librarian, Woodstock Day School
Runner-Up: Callie Jayne, Rise Up Kingston
Runner-Up: Jen Metzger
Youth Advocate
Winner: Grace Louis, Head of School, Middle Way School
Runner-Up: Sean Bailey, Family of Woodstock
Runner-Up: Stephanie Doyle, Mentor Me of Ulster County