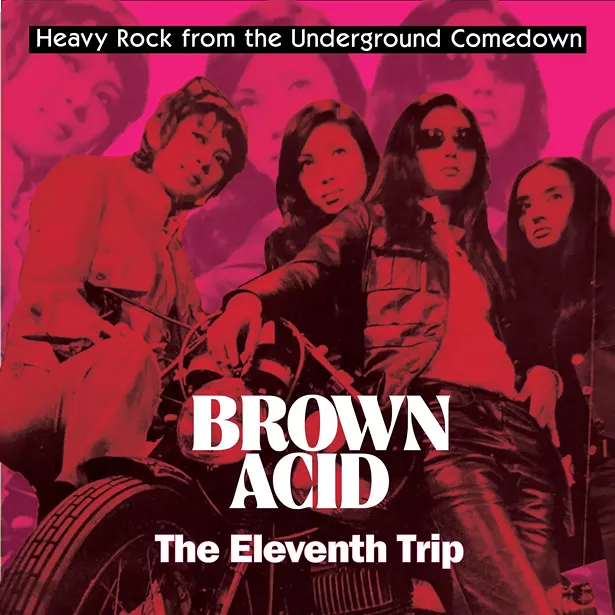 If there's been one good byproduct of this bleak and unusual year, perhaps it's the fact that all of our quarantining has led us to spend more time listening to music than we had before. With this in mind, Chronogram reached out for this piece to a few of the leading names from around the Hudson Valley music scene for a sampling of what's been on their playlists, turntables, and CD or cassette players in 2020. Me? Well, when I'm not hosting "Go Go Kitty," my weekly show on Radio Kingston (Thursdays from 12 to 2am), I've been especially obsessed with the Riding Easy label's series of Brown Acid compilations (obscure late '60s/early '70s hard rock and heavy psych); New York improv outfit 75 Dollar Bill's sublime opus I Was Real (Thin Wrist Recordings; Live at Tubby's, recorded at the Kingston venue last March, is out now); and, if I may toot my own horn here, We Were Living in Cincinnati, an album of early Ohio punk and new wave nuggets I assembled for the HoZac and Shake It record labels. Below is some of what my musical brothers and sisters have been digging.
—Peter Aaron
Musician, Kingston
My music selection since the pandemic has changed so much. In the morning, while I'm getting ready to start my day, I listen to Ravi Shankar radio. When I'm home at night cooking it's John Coltrane radio. During the weekends, I am listening to Marlene Dietrich and Bessie Smith radio, and during the election it's been Iggy Pop radio! These are all Pandora music stations. Normally, this isn't my usual [listening medium], but these are unusual times, indeed. I don't listen to music that makes me want to play music—that would feel like torture.
Spike Priggen
Musician, DJ, and owner of Spike's Record Rack in Catskill
Oddly enough, for a record store owner, I was not a record collector myself until the beginning of this year, when I decided to start doing my radio show ("The Bedazzled Radio Hour with Spike Priggen," Wednesdays noon to 2pm on WGXC) live with physical media, instead of prerecording it with mp3s, as I'd been doing before. So I've been buying and rediscovering records by some of my all-time favorite artists and bands, such as Roky Erikson, Guided by Voices, the La's, the Pretty Things, Lee Hazlewood (Light In The Attic is doing an amazing reissue campaign on Lee), the Jacobites, Vashti Bunyan, and the Bee Gees.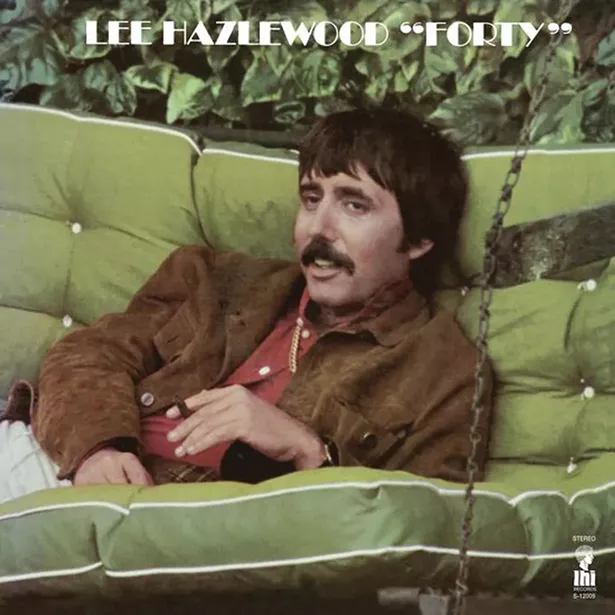 Hip-hop artist and performance poet, Newburgh
Yes, it's been a tough year and in order to prevail I've been listening to a lot of positive podcast and audio books. In addition to these I've also been listening to music that has motivated me out of writer's block. I even put together a playlist on Spotify called "2020 I WILL WIN," which includes Flume ("The Difference" featuring Toro y Moi), Tion Wayne ("I Dunno" featuring Dutchavelli and Stormzy), and Rejjie Snow ("Cookie Chips" featuring MF DOOM and Cam O'bi). These are a few gems to keep the vibes going until I do my next listening party in Newburgh in December with Melissa McGill.
Rejjie Snow, Cookie Chips
Melissa auf der Maur
Musician and co-owner of Basilica Hudson
Hello, 2020! The year we all learned to see the world through a new, sobering lens. With NO live music for the first year of my life since I started performing arts elementary school, my love and connection with music has been very odd this year. Entirely limited to listening and, considering my options, AT HOME ALONE. The eclectic results have been something like this: "Hamilton," the musical, entered my daughter's life this summer and hooked us as a family instantly. A necessary and entertaining homeschool program of American Founding Fathers for a Canadian, I am LOVING it. With the loss of innocence we are facing this year, making for a melancholic mood, I have not been able to resist going back to finding comfort in the Smiths, as I did in my first wave of rude awakening as a teen in high school. Then there are my go-to happy sounds of dark pop and synths that always elevate my spirits, like Grimes, Interpol, and Depeche Mode. When live music comes back, I promise it will be ALL NEW MUSIC! I will go out and support and see all I can!
Jaguar Mary X
Host of
"Midnight Medicine Journey" (Mondays, Tuesdays, and Sundays from 12 to 2am on Radio Kingston)
The great thing about music is its ability to trigger memories and special life events. I've been playing "Benji" by Soulflower frequently because it's brilliantly produced. Some of the go-to (sometimes overused) sounds that electro music producers create, though present in "Benji," are articulated gently and beautifully. It reminds me of being on the road, traveling without time or destination restrictions. It's a long track, about eight minutes. "Benji" gives listeners a chance to really fly with it. There's barely any information available about Soulflower, the track's creator, which adds to the song's trance-like quality. I'm inspired by anthems of freedom, too. Specifically, I love Buffy Saint-Marie's track "You Gotta Run (Spirit of the Wind)" and "We Rising Up" by Climbing PoeTree. For me, these songs bolster the agency of ordinary people to change the world. It's a very important message right now.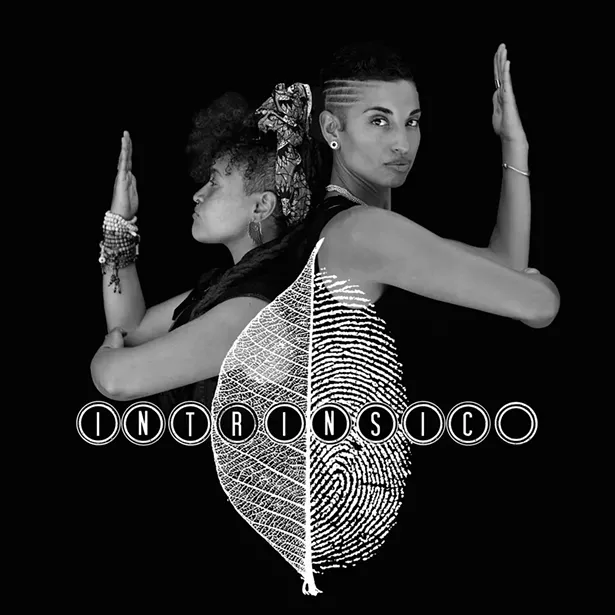 Climbing Poe Tree, Intrinsic
Cory Plump
Co-owner of Tubby's, Kingston
I haven't ventured into a record store since March, so I've only been buying stuff online. I figured to do this honestly, I would just tell you the stack of records right next to my turntable at this very moment: Lewsberg's In This House, the Shifters' Have a Cunning Plan, Powers/Rolin Duo's Powers/Rolin Duo, Container's Scramblers, Anika's EP, Matchess's Sacracorpa, the Kinks' Glenhenry Winners, and Alejandro Duran's Rey Negro Acordeón Vallento (Mas Vallenatos, Vol. 6). Also, after snorting up the "Cocaine and Rhinestones" podcast, I've been reexamining some of the early work of Buck Owens (the mid-'60s, classic Buckaroos lineup) and Ernest Tubb. Oh, and some screwed-up cumbia mixes by Archivo Sonido Dueñez on Mixcloud.com.
Musician, Woodstock
At the beginning of March, blasting music alone in my car was my refuge. Common's 2016 album, Black America Again is an express train straight to a source of truth. I played the sweetest beats and poetic fever of this man. The earnest plea in his tonality for love and justice. This, at a time when I could not get George Floyd's scratchy voice, pleading for his life, out of my head. These cuts on repeat for weeks. Jay-Z's "A Star is Born" from his 2001 album The Blue Print. Charlie XCX's single "Enemy"—pop sugar glaze and baller bass that would make my car doors vibrate! It was pure escapism. Elliot Smith's Either/Or made for a perfect bedtime headphone lullaby for sad dreamers. Lately, I'll be driving and feeling weepy, throw on the Velvet Underground's 1969 live album, and crank it, for its sublime effect. I don't need drugs to get high with this crew: The track "Jesus" was hitting home, and the genius from top to bottom gives one a sensation of another time—a time when art was cherished and rock 'n' roll was Jimi Hendrix, and then Lou Reed and Patti Smith carried the torch. I was drawn into their storytelling and characters. When truth was truth and lying mattered. For a familiar symphonic delight, I've been digging on 'The Four Seasons' from Opus 8 by Antonio Vivaldi. The New York Philharmonic with Alan Gilbert recorded an impeccable, full-length, exciting rendition. Check it out on Apple Music and Spotify. Nothing like a 300-year-old concerto blaring at full volume through late summer into fall in the weirdest year of our lives.