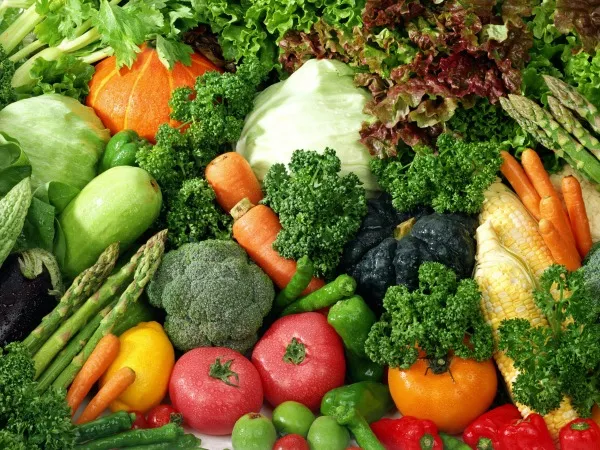 Columbia County
Common Hands Farm CSA
370 Route 23B, Hudson
(518) 303-6082
Commonhandscsa.com
Beyond organic vegetables, fruits, and herbs using biodynamic and permaculture methods. A new form of CSA allows members to choose any seven items they want from many diverse offerings. On-site farm stand and organizers of a midweek market in Hudson where one can pick up their share, and shop for other food from other local vendors. Also delivers to Brooklyn, Chatham, Hillsdale, and Rhinebeck.
The Farm at Miller's Crossing
81 Roxbury Road, Hudson
(518) 851-2331
Farmatmillerscrossing.com
We grow certified organic vegetables, plants and flowers as well as raising a small beef herd. The farm has 30 acres of vegetables within a 60-acre rotation, as well as 75 acres of pasture for our cows. Our greenhouse provides room to grow the farm's transplants and bedding plants for sale. Family-sized and single shares available. Shares available in the Hudson Valley and metropolitan area.
Field Apothecary & Herb Farm
Germantown
(917) 548-6625
Fieldapothecary.com/csa
Offers a four seasons wellness box—one distribution per season, available annually or you can subscribe seasonally. One of our goals is to help others transform their medicine chest like they've done with their food pantry—making ingredients more recognizable with locally grown plants. Each season we prepare approximately 10 remedies to get you through this season. Our CSA will also include a e-book with tips and suggestions for incorporating herbs in to daily living.
Hearty Roots Community Farm
1830 Route 9, Germantown
(845) 943-8699
Heartyroots.com
Seasonal produce and pasture raised eggs. CSA pick-up in Clermont, Red Hook, Woodstock, and Kingston. Website includes a list of 2015 produce varieties. Includes pasture-raised, non-GMO eggs.
Herondale Farm
90 Wiltsie Bridge Road, Ancramdale
(518) 329-3769
Herondalefarm.com
Organic grass-fed and pasture-raised beef, lamb, pork, and chicken. Monthly shares of 10, 15, and 20 pounds available. Includes a wide variety of meats, from lamb chops, to brisket, to chicken wings.
Katchkie Farm
34 Fischer Road Ext, Kinderhook
(518) 758-2166
Katchkiefarm.com
Katchkie Farm is a 60-acre certified organic farm by the Northeast Organic Farming Association of NY. We offer a 23 week organic vegetable share from June to November. Weekly shares on average contain 6 to 11 different seasonal vegetables and herbs from over 30 different vegetables grown.
Lineage Farm
55 Jockholm Road, Livingston
(518) 755-3391
Lineagefarmcsa.com
Vegetable CSA. Choose a weekly array of vegetables to make up your share. Large and small sizes available. Pickups in Brooklyn, Poughkeepsie, White Plains, and mid week in Hudson. Offering egg, meat, fruit, and flower shares through collaborations with other local farms.
Little Seed Garden
P.O. Box 195, Chatham
(518) 392-0063
Littleseedgardens.com
More than 50 types of vegetables and herbs; certified organic by the Northeast Organic Farming Association of NY. Offers a certified organic vegetable share from June to October. Pick ups at the farm in Chatham and in Rhinebeck.
Red Oak Farm
1921 Route 9, Stuyvesant
(518) 799-2052
Redoakfarmny.com
NOFA-NY Certified Organic. CSA runs from mid-May to mid-November with over 40 types of seasonal produce, including vegetables, fruits, herbal teas, and culinary herbs. Additional pasture-raised egg share and winter CSA shares available.
Roxbury Farm
2343 Route 9H, Kinderhook
(518) 758-8558
Roxburyfarm.com
Weekly shares include 7 to 12 different varieties of seasonal vegetables, including greens, radishes, tomatoes, green beans, and root vegetables, from June to November. Full, split, meat, and fruit shares available. Pickup sites in the Capital Region, Westchester, Harlem, Manhattan, and Columbia County.
Threshold Farm
16 Summit Street, Philmont
(518) 672-5509
Hudsonvalleybounty.com
Biodynamically grown tree fruit—peaches, pears, apples—available from mid August until December or later, depending on the season. We have 15 varieties of apples, including Cox Orange Pippin, Macoun, and Fuji. We also grow a whole range of vegetables. Pick up at the farm house (call in advance) or call/email for other pick up locations.
Dutchess County
Fishkill Farms
9 Fishkill Farm Road, Hopewell JCT
(845) 897-4377
Fishkillfarms.com
As a family-owned third-generation farm, our 25-week CSA program consists of a variety of organically grown vegetables and herbs. We are also one of the only CSAs which includes organically grown apples and berries, in addition to ecologically grown fruits. NOFA Farmer's Pledge certified. Large and small shares include a pick-your-own component. Cheese, egg, and milk shares also available.
Full Circus Farm
27 Mils Path, Pine Plains
(518) 789-0025
Fullcircusfarm.wordpress.com
Full Circus Farm offers a vegetable CSA from June to November with pick-ups right here at the farm on Saturday mornings and Tuesday evenings. Expect what's ripe and ready to eat each week! Full Shares are $600 and Half Shares are $375.
Great Song Farm
475 Milan Hill Road, Red Hook
(845) 758-1572
Greatsongfarm.com
Twenty-two weeks, June-November. Biodynamic/organic growing practices, draft-horse powered. Two shares sizes, both including all-you-can-eat greens (lettuce, kale, chard, mustards, etc). Weekly on-farm pick-ups Tuesday & Saturday. Pick-your-own peas, cherry tomatoes, beans, flowers, and herbs included. Financial assistance available. A variety of other organic, local farm products also available at our farm store: strawberries, blueberries, raspberries, apples, bread, yogurt, soft and hard cheeses, honey, chicken and duck eggs, maple syrup, fermented vegetables/sauerkrauts, teas, salves, and herbs. Our cows, chickens, horses and bees welcome visitors during pickup. Spring, fall, and winter shares also available, including greens.
Healthy Harvest CSA at Johnson's Farm
180 Carpenter Road, Hopewell Junction
(845) 226-8877
Herbs and produce grown using all-natural, pesticide free practices. With sheep grazing, chickens clucking, and the manicured yards and fields looking trim and green, it is obvious that there is a lot of farm activity back at 180 Carpenter Road.
Northwind Farms
185 West Kerley Corners Road, Tivoli
(845)757-5591
Northwindfarmsallnatural.com
A solar-powered farm, containing all-natural chicken, smoked meats, beef, pork, turkey, duck, and other types of poultry.
Obercreek Farm
59 Marlorville Road, Hughsonville
(845) 337-1906
Obercreekfarm.com
Offering Certified Organic CSA shares for 22 weeks running from June to October, with half and full shares available. Weekly shares provide 8 to 10 produce for a total of 5 to 20 pounds. Over 200 varieties of chemical free vegetables and herbs. Pick-up sites available in Wappingers, Beacon, and Chappaqua.
Poughkeepsie Farm Project
Corner of Raymond and Hooker Avenues, Poughkeepsie
(845) 516-1100 ext. 0
Farmproject.org
Poughkeepsie Farm Project exists to ensure that our local community, our region, and our nation has secure access to good food now and in the future. We work toward this vision by using community-based strategies to produce food, create and support venues for food distribution, and provide hands-on educational experiences about food and farming for children, youth, and adults. Seasonal vegetables, fruits, and herbs.
Pri HaEmek Bounty of the Valley CSA
110 Grand Avenue, Poughkeepsie
(845) 454-3747
Bountyofthevalley.org
A weekly share of seasonal vegetables grown by Lineage Farm using sustainable and organic methods. Small and large size shares available. Some of the vegetables you can expect are: lettuce, arugula, salad turnips, kale, swiss chard, broccoli rabe, garlic and garlic scapes, cabbage, tomatoes, onions, summer and winter squash, carrots, cucumbers, spinach, herbs, green beans, beets, endive, and radishes.
Primrose Hill School
23 Spring Brook Park Suite 2, Rhinebeck
(845) 876-1226
Primrosehillschool.com
Shares are available in 10-, eight-, and five-item bunches, with weekly pick up from June 2 to November 3 at 6571 Springbrook Avenue, across from the Dutchess County Fairgrounds. Examples of items are a bunch of carrots, a large butternut squash, a quart of pickling cucumbers, two pounds of onions, a bunch of parsley, a half pound bag of salad, with each counting as a single item. Share Your Share program also enables purchase of shares to donate to families in need.
Shoving Leopard Farm
845 River Road, Barrytown
(845) 758-9961
Shovingleopardfarm.org
Flower CSA shares run late-June through the hard frost in October or November. The options include Pick-Your-Own flowers from the labyrinth Sunday-Tuesday on the farm, or pre-picked bouquets on Fridays picked up at Starling Yards CSA in Red Hook.
Sisters Hill Farm
127 Sisters Hill Road, Stanfordville
(845) 868-7048
Sistershillfarm.org
Sisters Hill Farm since 1999. We care about health, freshness, and taste. Our average member has been with us for more than 6 years—75 of our members have been with us for more than a decade. Our veggies are that good! Weekly and biweekly shares available­—get them before they are gone!
Starling Yards
81 Echo Valley Road, Red Hook
(646) 831-8311
Starlingyards.com
Twenty-two weeks of organically grown vegetables, pick-your-own flower labyrinth and pasture raised, non-GMO eggs. Two vegetable share sizes with Swap Box options. Tuesday and Friday on-farm pick-ups include access to Member PYO plot with tomatoes, peas, beans, herbs and sunflowers. Convenient to Red Hook, Rhinebeck, Milan and Tivoli.
Greene County
Rexcroft Farm
389 Leeds-Athens Road, Athens
(518) 821-8709
Rexcroftfarm.com
Integrated Pest Management farm offers a 20-week CSA from June to October. Family, and 15 and 20 week shares available. Produce available includes greens, vegetables, roots, and herbs. Add on fruit share available. 2015 will offer many options, including lettuce, kale, arugula, tomatoes, peppers, squash, eggplant, mint, cilantro, garlic, and more.
Stoneledge Farm
359 Ross Ruland Road, South Cairo
(518) 622-3003
Bialasfarms.com
Family farm in Orange County's Black Dirt Region, operating since 1939. Summer (June-Oct) and Winter (Oct-Jan) CSA programs plus "Free Choice" Declining Balance Shares. Members receive The FarmGirl Cooks' weekly e-newsletter. Distributions at the farm in Town of Goshen, Goshen Farmers Market and Ringwood, NJ Farmers Market.
Blooming Hill Farm
1251 Route 208, Blooming Grove
(845) 782-7310
Bloominghillfarm.com
Half and full shares available, including fruit, vegetables, herbs, plants, and flowers. We allow signup any time during the year. You can start with either a full or half share at any time, and upon signup you are given an extra 10% credit on your account.
Fresh Meadow Farm
407 Ingrassia Road, Middletown
(845) 800-8135
Freshmeadowfarm.com
USDA certified organic by NOFA-NY. A wide-range of vegetables and herbs. Fresh baked pies, quiches, and loaves. Homemade pickles and salads.
Hesperides Organica
243 Round Hill Road, Warwick
(845) 216-1282
Hesperidesorganica.com
Grows a variety of vegetables and herbs grown in the fertile black dirt region for CSA members only. Pickup locations include Hawthorne, New Milford, Franklin Lakes, Ramsey, Ringwood, Union City, NJ and Pelham, NY. Will deliver to new location for a minimum of 10. We have 4 acres of pick-your-own crops for CSA members.
J&A Farm
Indiana Road, Goshen
(845) 360-5380
Jafarm.org
Jeff and Adina grow over 250 varieties of 'Certified Naturally Grown' vegetables on our farm in Goshen NY's famous black dirt region. Available for sale at our farmers markets and CSA program and direct to chefs/restaurants. Three share sizes at two locations. 2015 shares now available. See website for more info.
Midsummer Farm
156 East Ridge Road, Warwick
(845) 986-9699
Midsummerfarm.com
Certified Organic Vegetable and Total Taste of the Farm share. Add on herb, mushroom, flower, and egg shares also available.
Peace and Carrots Farm
Johnson Road, Chester
(845) 913-6187
Peaceandcarrotsfarm.com
Peace and Carrots Farm is offering 60 shares for the 2015 season. Party of Two Share is $390 and Veggie Lovers' Share is $650 for the 22 week season, starting in June. Pickups are at the farm in Chester on Mondays, where farm events and classes are held as well. We are not certified organic, but have taken the NOFA Farmers' Pledge.
Pine Hill Farm
3298 Route 94, Chester
­(845) 469­-4197
Pinehillfarmvegetables.com
Half shares for $200 ($220 worth of produce), full for $400 ($440 worth of produce). Notifications of available produce according to season are sent via email. Includes many different tomato varieties (including heirloom tomatoes!), cauliflower, broccoli, brussel sprouts, peppers, eggplant, cucumbers, watermelon cantaloupe, pumpkins, squash, zucchini, and their notorious sweet corn. Organic crops include Raspberries, strawberries, blueberries, fresh green mixes, swiss chard, beans, peas, garlic, leeks, and onions. Pick your own available.
W. Rogowski Farm
327-329 Glenwood Road, Pine Island
(845) 258-4574
Rogowskifarm.com
Weekly shares offered from mid-June to mid-November. Certified Naturally Grown vegetables, including salad and cooking greens, root vegetables, herbs, onion crops, and short season crops. Locations in New York City, Warwick, Middletown, and Pine Island. The farm also hosts dining, catering, and various events.
Putnam County
Glynwood Center
362 Glynwood Road, Cold Spring
(845) 265-3338
Glynwood.org
40+ varieties of certified naturally grown vegetables. Farm store features Glynwood's pasture-raised meat and eggs, as well as prepared foods from Glynwood's own kitchen and fruits, cheeses, and more from around the Hudson Valley.
Ryder Farm Cottage Industries
400 Starr Ridge Road, Brewster
(845) 279-4161
Ryderfarmorganic.com
NOFA-NY, LLC. certified organic. Fresh produce including vegetables, herbs, and fresh-cut flowers. Wholesale, retail, and custom orders. June-October. 2015 harvest schedule includes arugula, beans, bok choy, okra, peas, peppers, scallions, dill, thyme, and much more.
Ulster County
Clove Valley CSA
81 Clove Valley Road, High Falls
(845) 687-0535
Offering a weekly share of vegetables, flowers, and herbs enough to feed a family. June to mid-November, pickup anytime Friday 4pm through Sunday 4pm. Available: shares in exchange for work, please inquire!
Evolutionary Organics CSA Farm
283 Springtown Road, New Paltz (village)
(845) 417-1543
Facebook.com/EvolutionaryOrganics
Since 2003, Kira Kinney has used Evolutionary Organics to make Certified Naturally Grown produce. She farms a little over 20 acres of many heirloom vegetables, baby greens, herbs and pasture raised eggs. Pick-ups are 4-8pm Wednesdays, $350.
Hepworth Farms
506 South Road, Milton
(845) 795-2007
Certified organic, using a whole-farm-alive-system approach dedicated to sustainable agricultural practices growing hundreds of varieties of vegetables for wholesale. We sell to the public on Saturdays at the Heart of the Hudson Valley Farmers Market in Milton.
Huguenot Street Farm
205 Huguenot Street, New Paltz
(845) 419-2164
Seventy-seven acre farm grows 125 types of fruits, flowers, and vegetables. June through late October. Offers full and half vegetable and fruit shares.
Old Ford Farm
Old Ford Road, New Paltz
(845) 220-7819
Oldfordfarm.com/vegetables.html
24 weeks of fresh vegetables picked up at the farm. The cost of the share is determined by the size of the members' household, and at each distribution members can take any quantity and combination of the vegetables that were harvested that week. Last year we had an average of 17 different items at each distribution. There is also a farm store where other farm products are sold, including raw milk, eggs, chicken, and pork.
Rondout Valley Organics
331 Dowe Road, Ellenville
(845) 647-6911
Rondout Valley Organics is an online marketplace for local farm products, anchored by Rusty Plough Farm in Ellenville. Members shop with their prepaid account balance for fresh, flavorful, healthy products via our web portal. We offer veggies, seedlings, meats, eggs, cheeses and more. Year-round, with pickup locations throughout the Valley.
Second Wind CSA at the Four Winds Farm
158 Marabac Road, Gardiner
(607) 216-5061
Weekly full shares of NOFA-NY/USDA certified organic produce grown using long-standing no-till method. Optional egg shares from Old Ford Farm and flexible fruit shares during season. Pick up on-farm in Gardiner or at the Hudson Highlands Land Trust office in Garrison. June to the last week of October, plus a Thanksgiving share.
Taliaferro Farms
187 Plains Road, New Paltz
(845) 256-1592
Late May through early November. Offers 20 to 30 produce items set as units, including vegetables, fruits, and flowers.
Rensselear County
R'Eisen Shine Farm
5 Wrights Road, Schaghticoke
Sustainable and ethically grown, pastured meat CSA. Pork, chicken, rabbit, duck, goat and lamb. Freezer sales and Holiday turkeys also available.
Rockland County
Rockland Farm Alliance CSA
(at Cropsey Community Farm)
220 S. Little Tor Road, New City
(845) 634-3167
Runs June 2 - Nov. 21. 25 weeks of freshly harvested produce plus options for pick-your-own flower and herb shares. General Vegetable Share at $750, Working Vegetable Share at $650 with 15 hours of work time on the farm. Flower Share $50; Herb Share $45. Pick-ups TUE from 3–7pm at Cropsey Farm, New City. Also SAT from 9am–1pm at Cropsey Farm; Food Evolution, Chestnut Ridge, NY; and Three Fold Cafe, Montvale,NJ.
Litchfield County, CT
B & C Christ Farms & Greenhouse
2255 Petersmith Road, Kent
(585) 733-8104
Fruit and vegetable CSA grown on a family-run farm. Mini, regular, and double shares available. We use two large greenhouses where we grow all our vegetable plants that are planted on the farm as well as a full line of vegetable and bedding plants perennials herbs and hanging baskets. We raise grass fed beef on our farm and have a herd of over 30 head. We use sustainable growing methods.