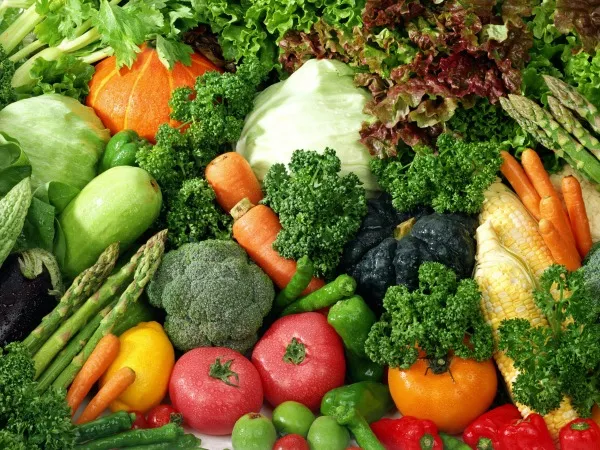 Columbia County
Common Hands Farm CSA
370 Route 23B, Hudson
(518) 303-6082
Commonhandscsa.com
Beyond organic vegetables, fruits, and herbs using biodynamic and permaculture methods. A new form of CSA allows members to choose any seven items they want from many diverse offerings. On-site farm stand and organizers of a midweek market in Hudson where one can pick up their share, and shop for other food from other local vendors. Also delivers to Brooklyn, Chatham, Hillsdale, and Rhinebeck.
The Farm at Miller's Crossing
81 Roxbury Road, Hudson
(518) 851-2331
Farmatmillerscrossing.com
We grow certified organic vegetables, plants and flowers as well as raising a small beef herd. The farm has 30 acres of vegetables within a 60-acre rotation, as well as 75 acres of pasture for our cows. Our greenhouse provides room to grow the farm's transplants and bedding plants for sale. Family-sized and single shares available. Shares available in the Hudson Valley and metropolitan area.
Field Apothecary & Herb Farm
Germantown
(917) 548-6625
Fieldapothecary.com/csa
Offers a four seasons wellness box—one distribution per season, available annually or you can subscribe seasonally. One of our goals is to help others transform their medicine chest like they've done with their food pantry—making ingredients more recognizable with locally grown plants. Each season we prepare approximately 10 remedies to get you through this season. Our CSA will also include a e-book with tips and suggestions for incorporating herbs in to daily living.
Hearty Roots Community Farm
1830 Route 9, Germantown
(845) 943-8699
Heartyroots.com
Seasonal produce and pasture raised eggs. CSA pick-up in Clermont, Red Hook, Woodstock, and Kingston. Website includes a list of 2015 produce varieties. Includes pasture-raised, non-GMO eggs.
Herondale Farm
90 Wiltsie Bridge Road, Ancramdale
(518) 329-3769
Herondalefarm.com
Organic grass-fed and pasture-raised beef, lamb, pork, and chicken. Monthly shares of 10, 15, and 20 pounds available. Includes a wide variety of meats, from lamb chops, to brisket, to chicken wings.
Katchkie Farm
34 Fischer Road Ext, Kinderhook
(518) 758-2166
Katchkiefarm.com
Katchkie Farm is a 60-acre certified organic farm by the Northeast Organic Farming Association of NY. We offer a 23 week organic vegetable share from June to November. Weekly shares on average contain 6 to 11 different seasonal vegetables and herbs from over 30 different vegetables grown.
Lineage Farm
55 Jockholm Road, Livingston
(518) 755-3391
Lineagefarmcsa.com
Vegetable CSA. Choose a weekly array of vegetables to make up your share. Large and small sizes available. Pickups in Brooklyn, Poughkeepsie, White Plains, and mid week in Hudson. Offering egg, meat, fruit, and flower shares through collaborations with other local farms.
Little Seed Garden
P.O. Box 195, Chatham
(518) 392-0063
Littleseedgardens.com
More than 50 types of vegetables and herbs; certified organic by the Northeast Organic Farming Association of NY. Offers a certified organic vegetable share from June to October. Pick ups at the farm in Chatham and in Rhinebeck.
Red Oak Farm
1921 Route 9, Stuyvesant
(518) 799-2052
Redoakfarmny.com
NOFA-NY Certified Organic. CSA runs from mid-May to mid-November with over 40 types of seasonal produce, including vegetables, fruits, herbal teas, and culinary herbs. Additional pasture-raised egg share and winter CSA shares available.
Roxbury Farm
2343 Route 9H, Kinderhook
(518) 758-8558
Roxburyfarm.com
Weekly shares include 7 to 12 different varieties of seasonal vegetables, including greens, radishes, tomatoes, green beans, and root vegetables, from June to November. Full, split, meat, and fruit shares available. Pickup sites in the Capital Region, Westchester, Harlem, Manhattan, and Columbia County.
Threshold Farm
16 Summit Street, Philmont
(518) 672-5509
Hudsonvalleybounty.com
Biodynamically grown tree fruit—peaches, pears, apples—available from mid August until December or later, depending on the season. We have 15 varieties of apples, including Cox Orange Pippin, Macoun, and Fuji. We also grow a whole range of vegetables. Pick up at the farm house (call in advance) or call/email for other pick up locations.
Dutchess County
Fishkill Farms
9 Fishkill Farm Road, Hopewell JCT
(845) 897-4377
Fishkillfarms.com
As a family-owned third-generation farm, our 25-week CSA program consists of a variety of organically grown vegetables and herbs. We are also one of the only CSAs which includes organically grown apples and berries, in addition to ecologically grown fruits. NOFA Farmer's Pledge certified. Large and small shares include a pick-your-own component. Cheese, egg, and milk shares also available.