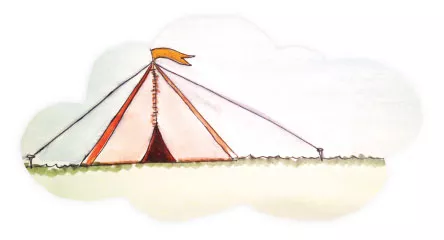 Black Rock Forest Consortium
Black Rock Forest Consortium
welcomes middle and high school students this summer for authentic, week-long learning experiences in nature, working directly with scientists and artists. Our focus is on understanding nature through scientific observation and investigation. Our classes allow students to explore subjects of interest without the pressure of a grade. Classes are developed and taught by subject experts and provide an opportunity to explore college and career possibilities in the natural sciences while having fun in Black Rock Forest, a private 4,000 acre preserve in Cornwall, NY or on the Florida coast. Our offerings include classes on birds, turtles, insects, trees, writing, art and even marine biology.
Three sessions June 22-28: Conservation Biology on Seahorse Key; July 14-18: High School; July 21-25: Middle School. Registration is currently open! Visit blackrockforest.org or call (845) 534-4517 to register.

Camp Hillcroft
A camp is where children can learn new skills, make new friends, experiment with ideas and grow in self-esteem. Camp Hillcroft, under the guidance of our mature and supportive staff, helps children achieve these goals.
Camp Hillcroft
prides itself on not only having a superior program but also in facilitating the growth of friendships, values and community awareness. Since 1950, Hillcroft has been a caring and nurturing family-run camp where children "learn by doing". Children have the opportunity to experience a full range of enrichment activities: creative arts, swimming, outdoor adventure, theater, dance, farming and a full sports program. Camp Hillcroft, located on 165 acres, serving children pre-K through 9th grade in Dutchess County. Come see what everyone is talking about.
Contact Greg and Sally Buttinger at (845)223-5826 or fun@camphillcroft.com to schedule a tour. First session is June 30-July 25 and second session is July 28-August 22. Visit www.camphillcroft.com for details.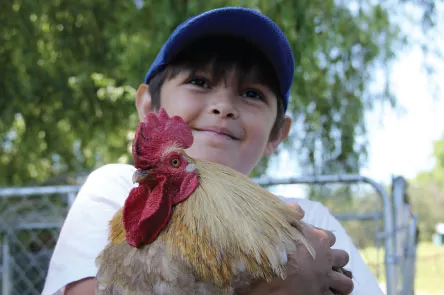 Camp Kindness
Does your child love animals? Then
Camp Kindness
is the place to be! Set amidst the beautiful Catskill Animal Sanctuary, one of the largest farmed animal rescue and education organizations in the U.S., Camp Kindness is a unique program full of fun, creative, and enriching activities all geared towards teaching compassion. Whether your child is pampering a pig, feeding the friendly goats, grooming a horse, making an animal friendly craft, or being creative in the kitchen, Camp Kindness is an exciting learning adventure. Your child will enjoy homemade, healthy vegan lunches each day, spend quality time with our rescued animals, and explore humane choices. Come see why children keep returning to Camp Kindness!
Week long sessions run from July through mid-August and are open to children ages 9-14. Call (845) 336-8447 x205 or visit www.casanctuary.org for details.
Camp Seewackamano
Camp Seewackamano is located on 37 acres, nestled on the side of Tice Ten Eyck Mountain on Peck Road in Shokan, NY. We offer two week and one week options throughout the summer and are excited to introduce a brand new mountain bike program in 2014! Campers are involved in 5 activity periods a day; 3 of these are scheduled with the counselor group and include teamwork, cooperative games, sports and group projects. Additional activities include; swim lessons, high/lo ropes course, skateboarding, arts & crafts, kayaks, canoeing, overnights, hiking, archery, dance, percussion and more! Our goal is to provide a positive learning experience, to keep your child safe, to provide a caring staff that are positive role models, to teach the values of caring, honesty, respect and responsibility all while having fun!
One & Two Week Sessions from June 30-August 29. Contact Althea Loglia, Camp Registrar at (845) 338-3810 ext 115 or aloglia@ymcaulster.org. Like Camp Seewackamano on Facebook. Learn more at www.ymcaulster.org/services/camps

Columbia-Greene Community College Summer Sports Camps
Summer Sports Camps at Columbia-Greene Community College include baseball, basketball, soccer, softball, tennis, golf, volleyball and field hockey. Each camp includes individual coaching, low student/coach ratio, highly qualified staff, and up-to-date techniques. Participants will be assigned to a supervised group according to ability and age.
Each camp runs one week, during July and August. To register, call (518) 828-4181, ext. 3210. Visit www.sunycgcc.edu for more information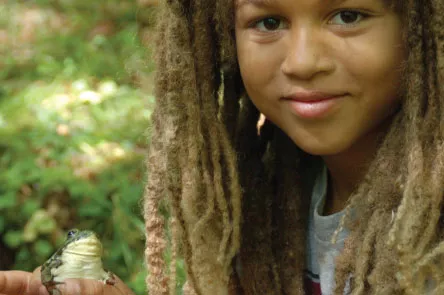 Frost Valley YMCA Farm & Horse Camps
You take great care to instill in your child healthy eating, getting plenty of exercise, and treating Mother Nature with respect. The experienced Farm and Horse Camp staff at
Frost Valley YMCA
partner with families to use our eight core values – Caring, Community, Diversity, Honesty, Inclusiveness, Respect, Responsibility, and Stewardship – to guide your children throughout a summer they will never forget.
At
Frost Valley YMCA's Farm Camp
, located on a working 515-acre farm, your child's summer home includes a barn full of animals and an organic garden, both of which are tended to by our campers. Your son or daughter will cultivate and harvest vegetables, and then enjoy them for their meals. As they experience the power of community, they become interdependent, socially-responsible young leaders.
Or perhaps your daughter has a passion for horses. Whether she already has experience with horses or is looking to begin a new pastime – one that is sure to enhance her confidence, leadership skills, and self-awareness–
Frost Valley YMCA's all-girls Horse Camp
at East Valley Ranch is unlike any other. Led by female instructors who are more like role models, each girl cares for her own experienced and trained horse as she learns to ride and builds character she never imagined having. Ask about our advanced four-week session!
Both Farm and Horse Camp incorporate traditional camp activities such as swimming, sports, campfires, and more. Other options include Teen Adventure Trips, traditional overnight camps, and Mustang Village–a horseback riding camp for younger girls age 7-10. Four Two-Week Sessions: June 29-July 11, July 13-25, July 27-August 8, August 10-August 22. Registration going on now. Sessions are already selling out! Call (845) 985-2291, email info@frostvalley.org, or visit www.frostvalley.org/camp for details.



Green Chimneys Summer Camps
Green Chimneys
blends great camp traditions with dynamic outdoor experiences to create exciting, educational summers for kids 4-15 years old. Outdoor exploration paired with unique farm and wildlife activities enriches the Hillside Summer Camp program. Over 160 acres include a sandy canoe launch along the Great Swamp and a Farm & Wildlife Center with over 300 animals. For teens, the "Hillside Adventure" features challenging day and overnight experiences in rock climbing, canoeing and camping. Clearpool Summer Camp is a nature wonderland set on 350 acres of fields, forests, and streams. Campers discover diverse wildlife and environmental awareness and enjoy a natural lake with 30-foot waterfront for swimming and boating. Both camps also feature traditional sports, crafts and crazy theme days.
Multiple Session Options available June 30 - August 29. For 
Hillside Summer Camp registration, contact brhines@greenchimneys.org or 845.225.8226 x605. For Clearpool Summer Camp registration, contact sdamiano@greenchimneys.org or 845.225.8226 x606. Visit www.greenchimneys.org/camps for details.





Summer Camps at Hawthorne Valley
Hawthorne Valley
offers a variety of residential and day camping experience for children ages 4 – 15. Our camps seek to build reverence for life and community awareness through living, playing and working together. Campers care for farm animals, spend time in our gardens, and explore the fields, forests, and streams on our beautiful 400-acre biodynamic farm in central Columbia County.
Kinder Camp:
Your 4 to 6 year old child will delight in the daily, seasonal rhythm of songs, stories, nature crafts, and play. This day camp runs Monday through Friday from 9am to 1pm with an extended day option to 2:30. Sessions begin June 23 and run weekly through August 8.
Meadowlark Adventure Camp:
Adventures through the fields, forests, meadows, streams, and ponds! This day camp for children ages 7 to 9 runs Monday through Friday from 9am to 2:30pm. Sessions begin June 23 and run weekly through August 8.
Kids! Can! Cook!
Kids really can cook…and cooking opens doors to healthier lifestyles – connecting children to the wonder and beauty of nature while learning about nutrition, food, farming, and traditional crafts. This day camp is offered for children ages 8 to 13 in three 2-week sessions beginning June 30, and runs Monday through Friday from 9:30am to 2:30pm.
Hawthorne Valley Farm Camp:
During this on-farm residential camp, children ages 8 to 15 live, play, and work on our farm while strengthening their bond to nature and to one another.
Camp begins June 29 with one, two and three week-sessions available. Session dates and registration vary by camp. Visit hawthornevalleyassociation.org/summer-camps-hawthorne-valley or call (518) 672-4790 for details.



Summer FUNdamentals at Bishop Dunn Memorial School

Summer FUNdamentals
offers engaging, dynamic academic classes with options in entertaining arts and recreation. Swimming and sports programs available. State-of-the-art college amenities. Half-day remediation program, flexible enrollment choices, and much more! Located on the Campus of Mount Saint Mary College.
For more information, please contact our school at 845-569-3494, email sumfun@bdms.org, or visit www.bdms.org/sumfun.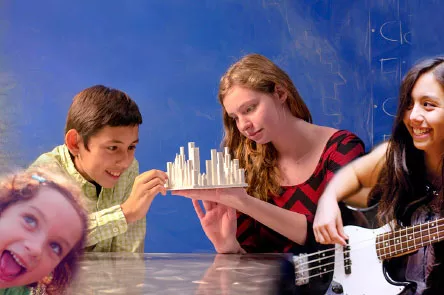 Poughkeepsie Day School
Poughkeepsie Day School
is excited to announce its most comprehensive summer program ever with programs for children and young adults ages 3-18. For the youngest participants, ages 3 to 10, sessions will cover creative activities and academic enrichment that will also include sports and art. For preteens and young adults, we offer sessions on creative writing, as well as coding, game design, model making and 3-D printing. Young musicians study song-writing and jazz performance with professional musicians and guest artists. We also offer sports clinics in softball and soccer on our new athletic fields. For foreign language study, we offer a Spanish immersion program.
Multiple Sessions from June 16-August 22. Visit poughkeepsieday.org/camp for registration information.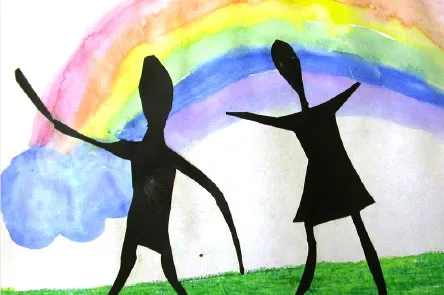 Renaissance Kids Summer Camp
Featuring a different theme every week, including Musical Theater, Arts and Crafts, Stop-Motion Animation, Music Video, Music Recording Studio, Puppet Theater, Musical Instruments, Drumming, and more. Choice of half-day and full-day programs for ages 4 through 16. We feature a unique curriculum, outstanding teachers, small group sizes, and individual attention. A performance and/or art exhibit every Friday for families and friends.
Eight weekly sessions from July 7 through August 29. Call (845) 452-4225 or visit www.renkids.org for details.