The lovely but oh-so-tough-ladies of the Broad's Regional Arm Wrestling League (BRAWL) present a night of theatrics and competitive sport. See confident and sassy gals like Bunny Bruiser and Trixie TwoGuns tussle to support the Phillies Bridge Farm Project, a nonprofit, educational farm in New Paltz. Since 2009, BRAWL has raised over $10,000 for local nonprofits like Hope's Fund and Grace Smith Shelter. So bring your big bills to bet on these ass-kicking and inspiring women. August 5. 8pm. Bridgewater Grill, Kingston.
www.hudsonvalleybrawl.com
.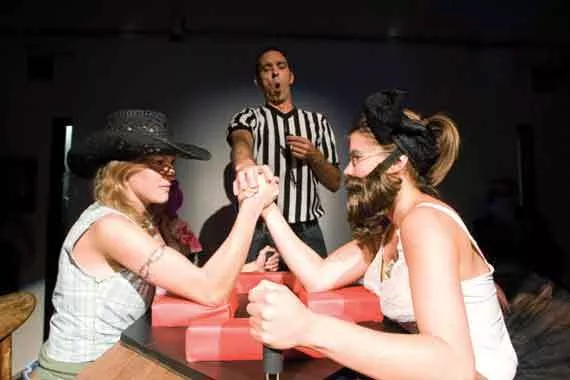 Photo: Jonathan Hubschman; www.makarion.com.