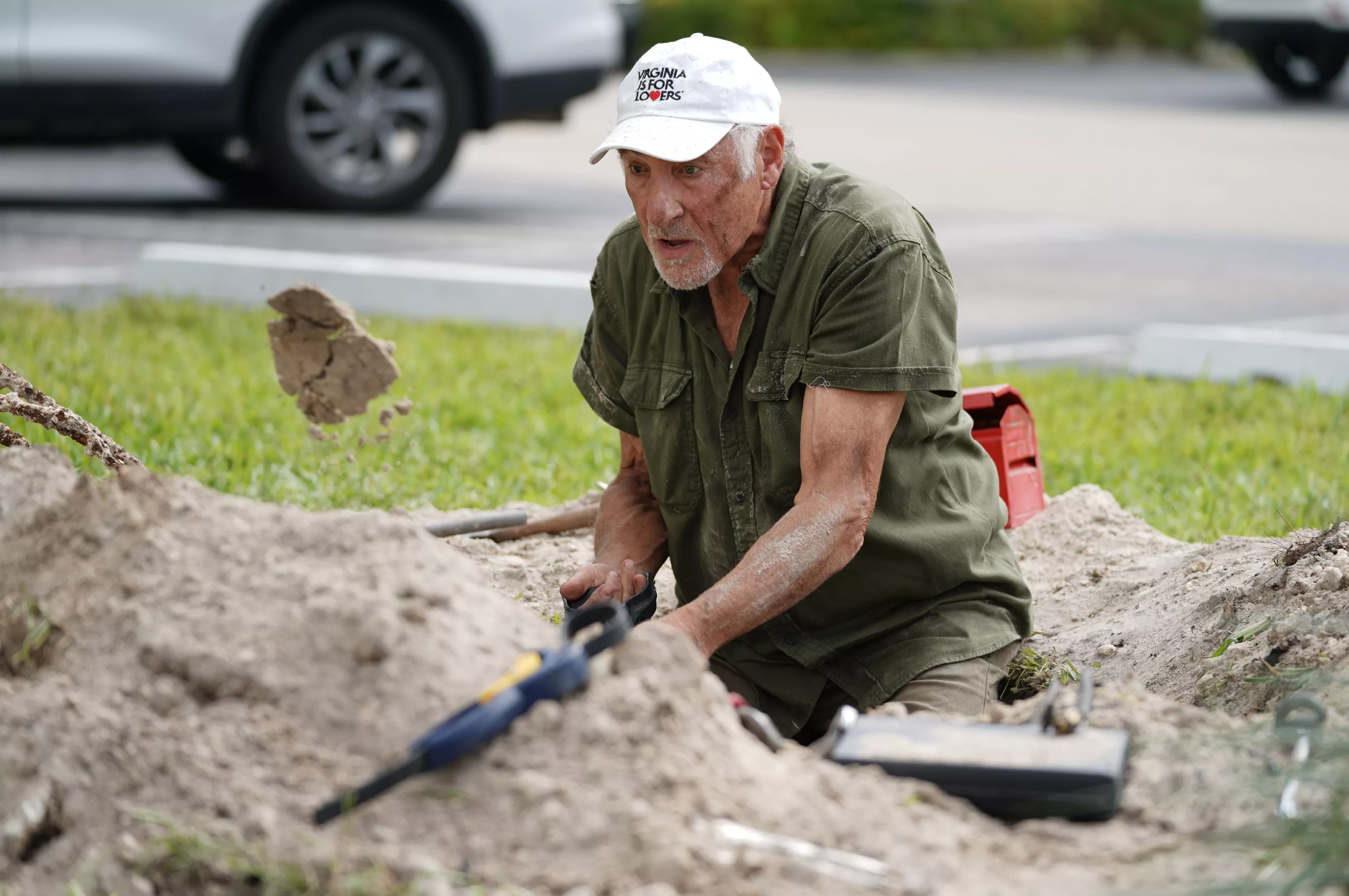 Judd Hirsch stars in Marvin Samel's "iMordecai" at this year's Woodstock Film Festival.
This year's Woodstock Film Festival, now in its 23rd year, contains 48 feature films, 98 shorts, 6 full length music films, live music performances, panel discussions, and parties in Woodstock, Kingston, Rosendale, and Saugerties. There's a lot going on. With so much going on, it's hard to know where to begin. Films include everything from a documentary about Beacon-based street artist and provocateur Ron English, Living in Delusionville, to Harry Style's starring in the period piece from the 1950s, My Policeman, about a closeted cop.
We're here to help sort out your cinematic itinerary. Here are the 10 films we're most excited about seeing at the festival. A full schedule of events and screening times and locations can be found here.
The Banshees of Inisherin
The latest installment in Martin McDonagh's string of dark Irish comedies ("The Beauty Queen of Leenane," "The Cripple of Inishmaan," and "The Lieutenant of Inishmore") received a 13-minute ovation recently at the Venice Film Festival, where McDonagh won for best screenplay and Colin Farrell won for best actor. The film reunites Farrell with his In Bruges costar Brendan Gleeson. Set on a remote island off the Irish coast, conflict arises between two friends when one of them abruptly ends their friendship, with alarming consequences for both of them.
Here to Stay
Here to Stay | Trailer from Jared Peraglia on Vimeo.
This 30-minute doc follows the campaign of 23-year-old Giselle Martinez, who's running for City Council in Newburgh. Born and raised in the city, Martinez is the oldest child of Mexican immigrants who was exposed to the hardships of economic injustices, inspiring her to fight for immigrant rights and battle income inequality. An activist who works several local non-profit organizations advocating for women and immigrant rights, racial equity in education, and environmental justice, the film tracks the challenges of a young woman of color trying to break into politics. Here to Stay is directed by Jared Peraglia, a documentary filmmaker born and raised in the Hudson Valley.
Dead for a Dollar
Walter Hill, the legendary director of cult classic The Warriors and classic cop buddy film 48 Hours, releases an old school Western Sam Peckinpah would be proud of. Christoph Walz plays a bounty hunter who runs into his sworn enemy (Willem Dafoe), a professional gambler and outlaw who he had sent to prison years earlier, while on a mission to find and return the wife of a successful businessman (Rachel Brosnahan) from Mexico.
Linoleum
Filmed entirely in Kingston, the sci-fi dramedy stars comedian Jim Gaffigan as the host of a failing children's science TV show who attempts to fulfill his childhood dream of being an astronaut by building a rocket ship in his garage, all the while struggling to mend his relationship with his wife (Rhea Seehorn) and connecting surreal clues that not everything in his life is exactly how it seems. Gaffigan does double duty in the film, playing both the befuddled kids show presenter as well as his better looking, and more successful neighbor.
The Quiet Epidemic
While this documentary, directed by Lindsay Keys and Winslow Crane-Murdoch, might be provocative in other parts of the world, Hudson Valley residents are well aware of Lyme disease as the region has long been a hotspot for tick-borne illnesses.
The Quiet Epidemic
investigates the highly emotional debate between patients and doctors who are still relying on an outdated CDC-approved test with a dismal 50 percent accuracy rate. The film follows a young girl from Brooklyn and a Duke University scientist both diagnosed with a disease said to not exist: Chronic Lyme disease. The film follows their search for answers, which lands them in the middle of an unfolding medical debate.
Sixty Miles North
Newburgh born and raised actor and director Edward Crawford was the original host of the wacky game-show-on-wheels "Cash Cab" before he got a severe case of neurological Lyme. (See The Quiet Epidemic, above.) Sixty Miles North, filmed in Newburgh with a barebones cast and crew, is a fictionalized retelling of Crawford's story. When a bitter and frustrated actor loses the gig of a lifetime, he is forced to move back into his childhood home. He then has to choose between continuing to pursue his aspirations or turning his back on his dreams and getting a dreaded day job.
Raymond and Ray
Ethan Hawke, who will receive this year's Maverick Award at the festival, stars in this psychological drama with Ewan McGregor as estranged half-brothers who honor their abusive father's last request and attend his funeral. At the small but intense graveside party in rural Virginia, which is the centerpiece of the film, they uncover aspects of a father they never knew, and find painful and surprising opportunities for self-reflection and healing. The supporting cast features Maribel Verdú (Pan's Labyrinth) and Sophie Okonedo (Hotel Rwanda).
Juniper
Juniper, an intimate family drama of loss and acceptance stars is the consistently underrated Charlotte Rampling. She plays Ruth, a feisty, alcoholic grandmother who is thrown together with her ne-er-do-well grandson Sam (George Ferrier) after the death of his mother, Ruth's daughter. Living with Ruth is no picnic, but their contentious relationship evolves into an unlikely alliance that helps Sam process his grief and bring some closure to the family.
Mending the Line
Brian Cox anchors this film about the struggles veterans face once they return home from war. John Colter (Sinqua Walls) has a familiar story: a wounded veteran returns to the States with the demons of war. Colter finds himself in Montana, confronted by Ike (Cox) a surly, headstrong fly-fisherman more than twice his age, and damaged in his own way. While getting treatment for his wounds, both physical and psychological, Colter wants only to re-enlist, to have something to die for. But Ike, also a veteran, sees the real challenge as finding something to live for.
iMordecai
Cantankerous octogenarian Mordecai Samel (Judd Hirsch), a Holocaust survivor who fled Poland as a boy to escape the Nazis, came to America as an adult and now goes around his retirement community getting into trouble. His beloved wife, Fela (Carol Kane), keeps a watchful eye on him in ways that are both funny and heartbreaking. When Mordecai finds his new iPhone confusing, millennial Nina (Azia Dinea Hale), helps bring Mordecai to the 21st century, leading to an unlikely friendship.