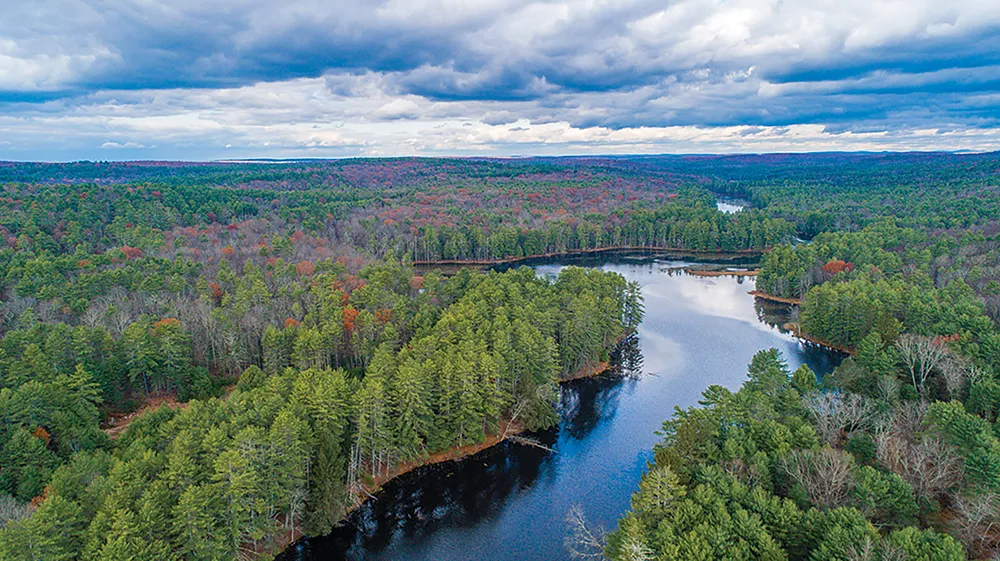 Many aspiring Upstaters dream of finding an idyllic place in the country to build a dream home. Though buying unimproved land offers you the ability to realize your own creative vision, it's considerably different than buying property with a house already on it.
Here are five important variables to consider.
Property Values
The first step, according to Lisa Halter, owner of Woodstock- and Kingston-based Halter Associates Realty, is finding the right piece of land for you. If you're planning on building a house, research the home values nearby. "If the surrounding homes aren't anywhere near the value of your project, you're potentially over-improving for the neighborhood and could be putting yourself underwater financially," Halter says.
Zoning
The next thing to look at is zoning codes, which regulate how the land can be used and what type of structures can be built. "Reaching out to the town code enforcement and town planning officers is the most direct way to find out if your plans will be possible," says Halter.
Property Lines
"You'll want to know exactly what's out there and what the land looks like before you buy," Halter says. If you're buying a parcel with a lot of acreage, Halter recommends looking into hiring a land surveyor. Investing in a new survey can be costly, but it's the best way to discover your exact property lines and the existence of any public easements, such as a neighbor's access road.
Environmental Factors
One of the largest factors in land-buying is the role that water already plays. Are there wetlands on the property, or is any part of it in a flood zone? Wetlands often see seasonal flooding and can even have wildlife protections from the EPA. Flood zones almost always have additional building regulations for new structures. "Ask your agent to research the flood maps for the area, which include overlays with data from FEMA and the presence of tidal wetlands and aquifers," Halter says.
Existing Services
"It's important to find out if any services already exist on the land, and prioritize the cost of adding them prior to any construction," Halter says. Does a public road provide easy access to the property? If not, you may need to create a private driveway. If there isn't access to town water and sewer, you'll likely need to install a well and septic system. Are there nearby electricity, telephone, and internet lines that you can access? Installing utilities is a large-scale project all its own.
Despite all its ups and downs, buying land and turning your dreams into reality can be a once-in-a-lifetime opportunity. According to Halter, "For the right kind of person, it's an amazing project. Creating relationships with a builder, architect, and interior designer as you work through your vision can be incredibly rewarding."