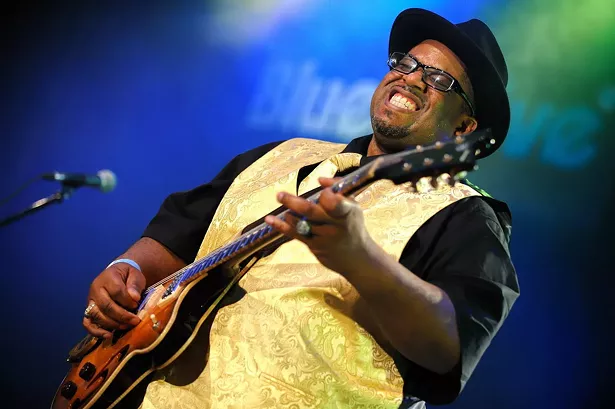 Hudson Valley bluesman Slam Allen made his bones by leading the legendary James Cotton's backing band for several years. But more recently he's been leading his own bands and releasing his own albums, performing steadily across the US, Europe, and South America. And this Sunday he's bringing his searing soul fire to the Towne Crier for a blues-blasting New Year's Eve celebration.
Before becoming a formidable singer and guitarist, Allen played drums in his family's soul band the Allen Brothers. The New York Blues Hall of Fame inductee has racked up dozens of awards, including a number 11 placing in blues bible Living Blues for his 2015 release Feel These Blues.
Here, Slam and his band stretch out on the epic "Been Mistreated" back in 2014:
The Slam Allen Band will perform at the Towne Crier in Beacon, New York, on December 31 at 9:30pm. Willa & Company will open. Tickets $45-$100. For more information, call (845) 855-1300 or visit http://www.townecrier.com/.
To find out about more events in the Hudson Valley, subscribe to our weekly newsletter 8-Day Week.