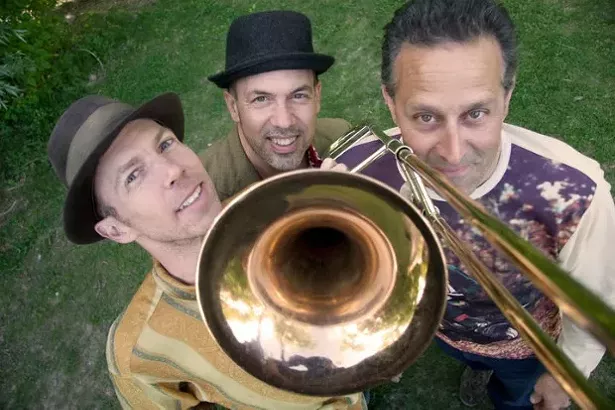 Implementing educational and support programs across South Asia, nonprofit Khusi Hona works to disrupt the cycle of poverty and establish a new cycle of progress and prosperity. Their goal is not merely survival but the well-rounded enrichment of kids and adults alike.
The nonprofit organizes service learning trips with high school and college kids to India and Nepal, exposing students to other cultures and living conditions. These voyages forge deep and lasting relationships while inspiring a continued commitment to service.
This August, Khusi Hona Woodstock will be traveling with 11 Hudson Valley students to Hetauda, Nepal to work in the nonprofit children's home Mamaghar Nepal, which provides a stable living environment, education, and work training for homeless youth.
To raise money for the trip, Khusi Hona is hosting a benefit concert event at the historic venue Colony in Woodstock. Bring the whole family to this concert this Sunday, July 9 to see Ratboy Jr., Dog on Fleas, Uncle Rock, and Story Laurie and support a good cause.
Colony
22 Rock City Rd, Woodstock, NY 12498
Sunday, July 9
12-3pm