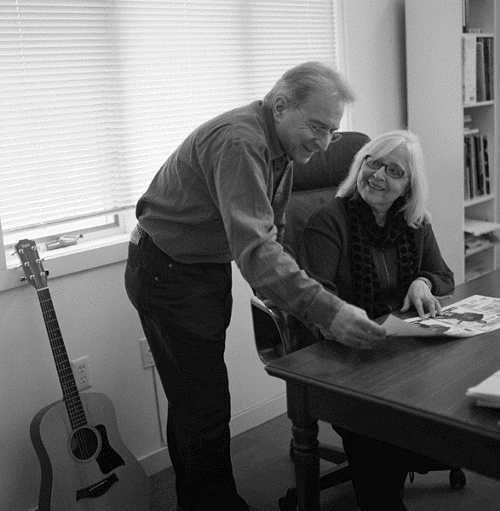 Here's some wonderful news: 2017 brings the 50th anniversary of Homespun Music, the music instructional label founded and run by folk legend Happy Traum and his wife, Jane Traum. Based in Woodstock, the company has been offering lessons by such master musicians as Pete Seeger, Levon Helm, Richard Thompson, Rory Block, Rick Danko, Richie Havens, Bela Fleck, Paul Butterfield, Hubert Sumlin, Ralph Stanley, Cindy Cashdollar, and dozens of others on DVD, download, VHS, CD, cassette, and in print since 1967.
It's impossible to calculate the numbers of aspiring—and experienced professional—musicians who've learned from and been inspired by the veteran players who've shared their skill and knowledge via Homespun's lovingly produced products and kept musical traditions alive for future generations. In recognition of their contributions to culture and the music industry, the Traums were recently presented with the National Association of Music Merchants' Milestone Award.
Here's a link to a 2007 feature I wrote about Happy and Jane to commemorate Homespun's 40th anniversary:
http://www.chronogram.com/hudsonvalley/lessons-from-legends/Content?oid=2172148
In this classic Homespun clip, the late, great Doc Watson teaches how to play the folk standard "Salt Creek":
Happy anniversary to Homespun Music from all of us here at Chronogram, Happy and Jane, and thanks for your essential and important work. Here's to 50 more!
For more information, visit https://www.homespun.com/.