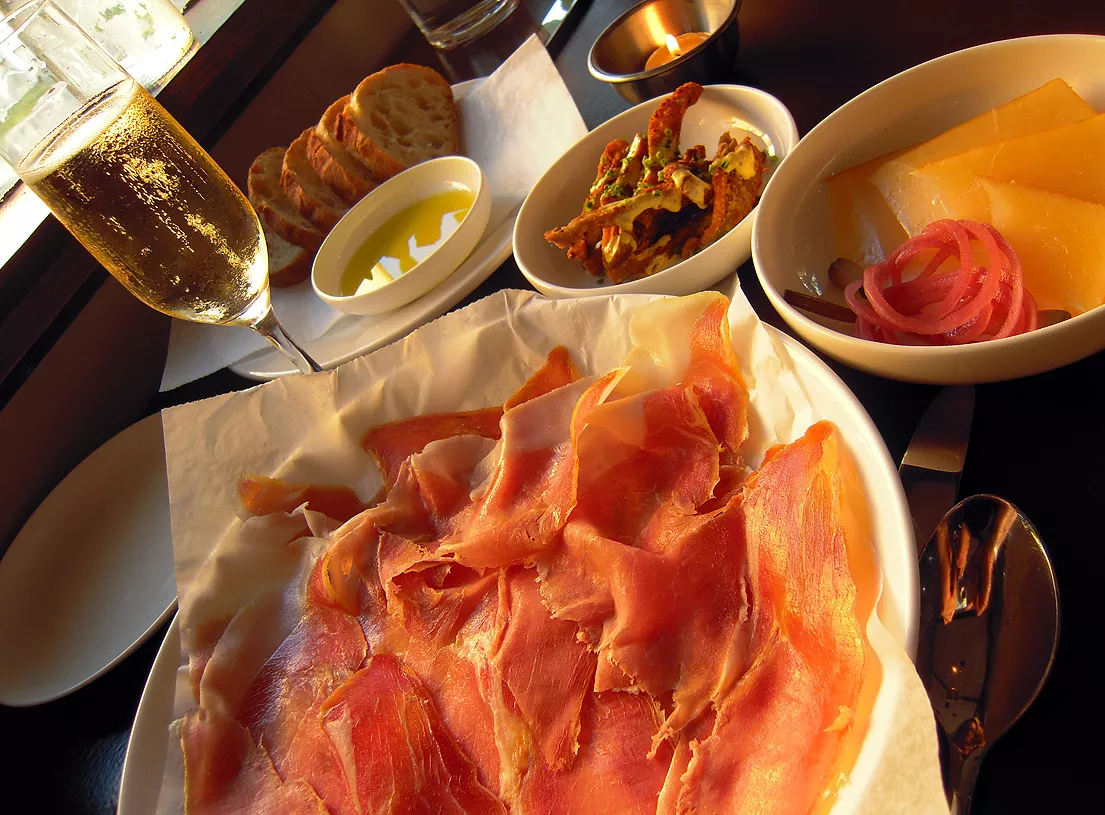 If you're looking to try out your hand at some experimentation in the kitchen for the new year, we've got news:
Panzur
in Tivoli has a lineup of cooking classes beginning this January. Enjoy a collaborative experience in creating a restaurant quality meal using seasonal, locally sourced products.
The day begins at 10am, as students arrive and get to know one another over coffee and tea. Cooking begins soon after. Don't worry about being unleashed into the kitchen on your own, even those new to culinary creation. Owner Rei Peraza says that the menus and outlines for class are discussed before the cooking begins, and the experience is what you want to make of it.
"We really make this as interactive as possible and students are given every opportunity to be as hands on as they want to be," Peraza explains.
What's a cooking class without a little bit of sampling and snacking before eating the full meal? At 12:30pm, the culinary experimenters settle down for a break with snacks and wine. After another burst in the kitchen, it's time to eat dinner.
There are two cooking class events each month in January, February, and March.
For those who want a jumpstart on the new year's resolutions, on January 15 the class "Everyone (except Chefs) loves Brunch" will begin the year of cooking classes. This class, given its brunch theme, begins a bit earlier, at 9am.
Next up on the menu is a meal themed around French country fare, titled "Gascony," on January 22.
Delicious food is only one part of the experience. Panzur is also interested in the community that working together to create a meal can bring. You may even want to sign up for another class.
"Getting a firsthand insight into the mind of a Chef, witnessing the skills it takes, then being in a working restaurant kitchen and having the chance to sit down together and enjoy a leisurely meal after a day spent in the kitchen is a unique way to connect, both for us and our customers," Peraza continues.
Classes are $150, all inclusive. Partners, friends, and family can join for dinner for an additional $75. To reserve a spot in the class, call (845) 757-1071 or email Panzur. Panzur Restaurant and Wine Bar, 69 Broadway, Tivoli NY.