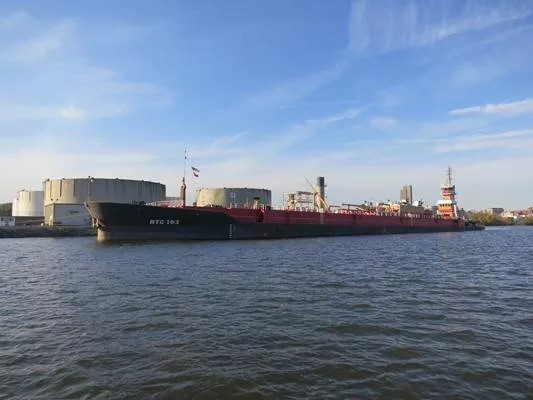 The Hudson River could soon be a permanent home to a series of commercial shipping vessels holding oil and natural gas.
Kingston Flats. Port Ewen. Big Rock Point. Roseton. Milton. Marlboro. Newburgh. Tompkins Cove. Montrose Point. Yonkers Extension. The United States Coast Guard has plans to establish new anchorages from Yonkers to Kingston.Tuesday, December 6 is the last day to write to the Coast Guard about the action.
Jon Bowermaster from Oceans 8 Films has explored the potential problems that this proposal arises in his short documentary piece Anchors Away, posted below:
Hudson River at Risk 7: Anchors Away from Oceans 8 Films on Vimeo.
In the documentary, local boat captain of the Riverkeeper John Lipscomb and Scenic Hudson president Ned Sullivan discuss the devastating effects that the anchorages could have on the river. With more oil tankers housed on the Hudson comes more potential for spills and accidents, as well as a turn from scenic beauty to an industrial landscape made up of four square miles of industrial cargo.
Many local communities also use the river for recreation, fishing, and drinking water.
"I'm hoping that the public's vocal concern will save the day, and we'll be able to look back and say this was a turn in history for the river and the community that lives with it," Lipscomb says as the video closes with a sunset on the peaceful waters.
The Hudson river has always been a lucrative means of trade, but this time, it isn't textiles, fur, or merchandise—it's crude oil. The water in the Hudson has improved since the 1960s according to the New York State Department of Environmental Conservation, yet the potential for further pollution is far from over. Let your voice be heard and find out more here.