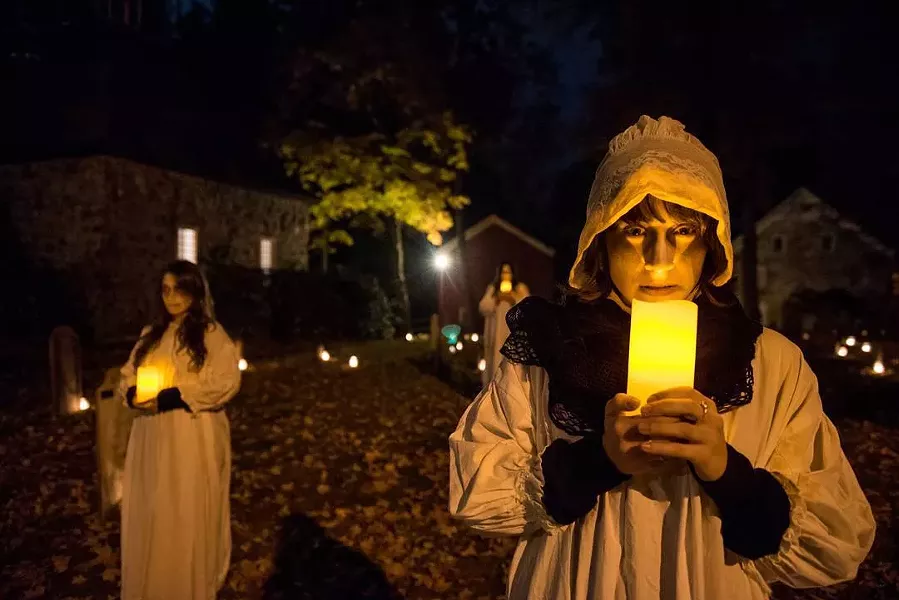 History isn't always confined to the dry pages of a textbook, and horror isn't just for the movie screen. Historic Huguenot Street returns with an immersive night-time tour experience, Haunted Huguenot Street.
Guests will visit four historic houses, led by costumed interpreters. The street will be specially decorated for the occasion. This year is themed around a subject that lingers centuries after Huguenots settled in New Paltz: the history of oppression.
A tormented mother, macabre wedding ceremony, sexist witch trials, kidnapped wives, mourning brides, and infertility are real life stories that have marked Huguenot Street. Visitors will bear witness to those stories, standing in the same rooms and roads where they unfolded.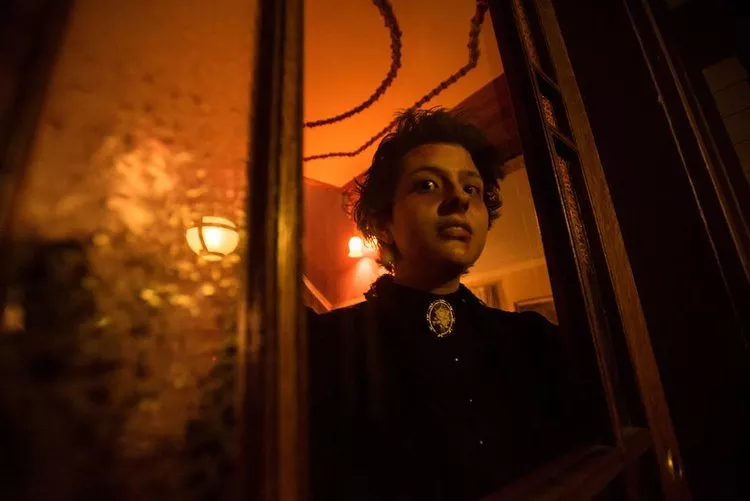 "Every year we strive to top the previous year's tours," says Director of Public Programming Kara Gaffken. "Huguenot Street has such a storied history that we can do this year after year. As always, these stories have roots in actual facts, fears, and events from the past."
A large campfire will be set up onsite, but be forewarned—the streetlights can be a bit dim.
The PG13-rated tours begin at the DuBois Fort Visitor Center (81 Huguenot Street). Friday and Saturday tours will be offered for three weeks: October 14-15, 21-22, and 28-29. Hourly tours begin at 5pm, the last tour leaves at 9pm.
Tickets are on sale now for $25 at Huguenotstreet.org, or $30 at the door.