Katherine Airs
Universal Gravitation
Katherine Airs' canvas is 5-foot-10 and weighs 145 pounds. She's a painter who uses one particular human being as her body-painting canvas. A guy named Michael. She transforms his fair skin with acrylic paints and photographs him in his birthday suit. On Saturday, August 13, her gallery of Michael's images opens in Hudson.
Airs first met Michael five years ago at the Kripalu yoga institution in the Berkshires. She came to the Hudson Valley from California—where she designed neon art and worked as a writer—to become a certified yoga instructor.
After her instructor certification, she decided to lengthen her stay in exchange for seva (which is Sanskrit for "selfless service"). She worked in Kripalu's kitchen for free yoga classes, a room, and board.
Airs spent her free-time there writing fiction. However, she craved a visual artistic outlet.
Katherine Airs
Beo
"Writing explores the human condition," Airs says. "So I looked for a way I could visually explore the human body."
All she needed was a muse. Someone who she could explore the juxtaposition of man and man-made with. Enter Michael. A sous chef who worked with Airs at Kripalu and agreed to let her paint and photograph him nude.
She's painted him over 50 fifty times within the past five years.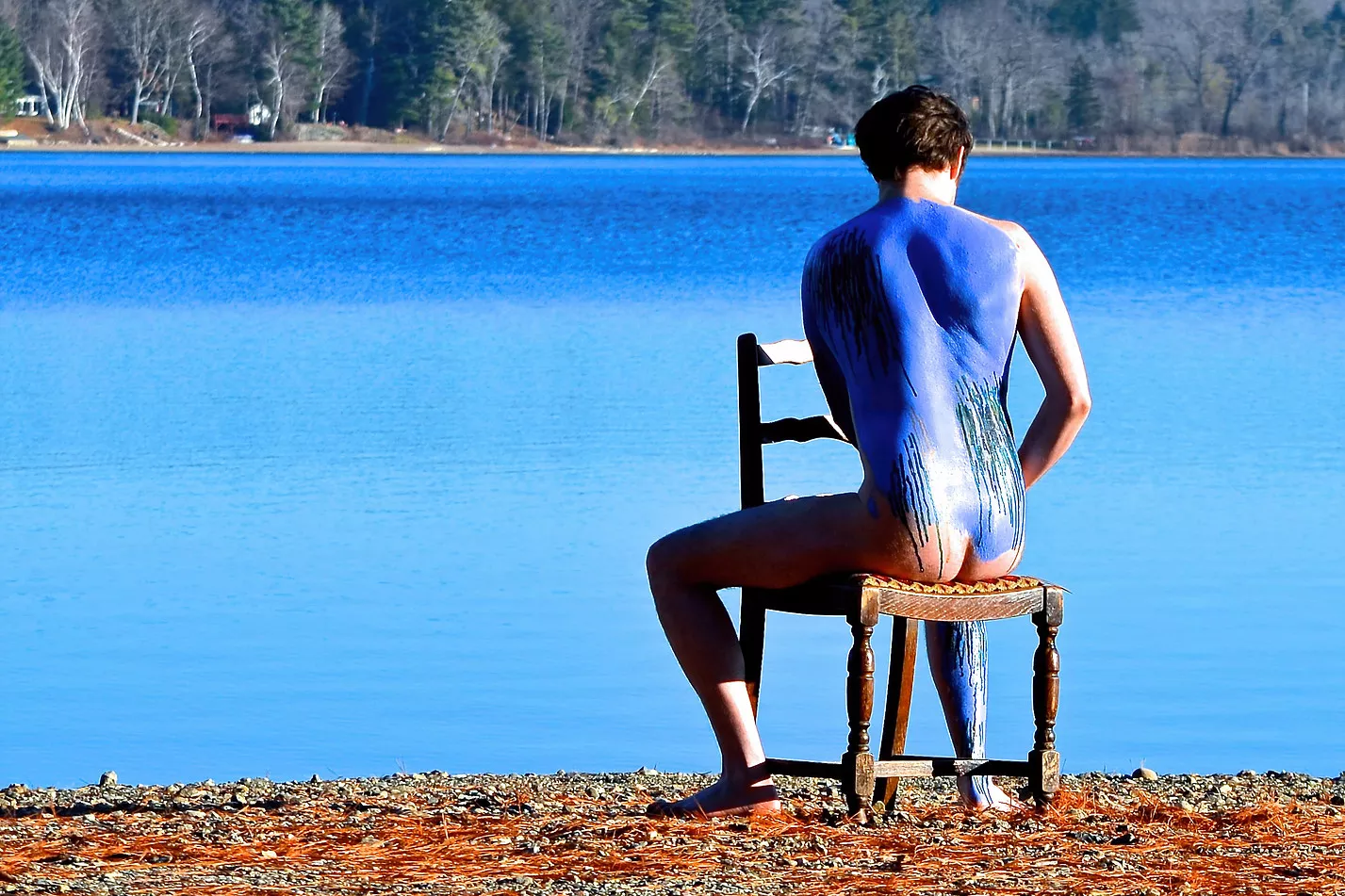 Katherine Airs
Blending
"He has a very nice tush," Airs said. "I'm lucky I've been painting it for so long."
At times, she paints him for hours. Sometimes, she spends more time mixing paint.
Airs wields an instinctive knowledge of color—playing-off nature's hues. She's only painted him in private before. And at the opening of her gallery she will paint him live.