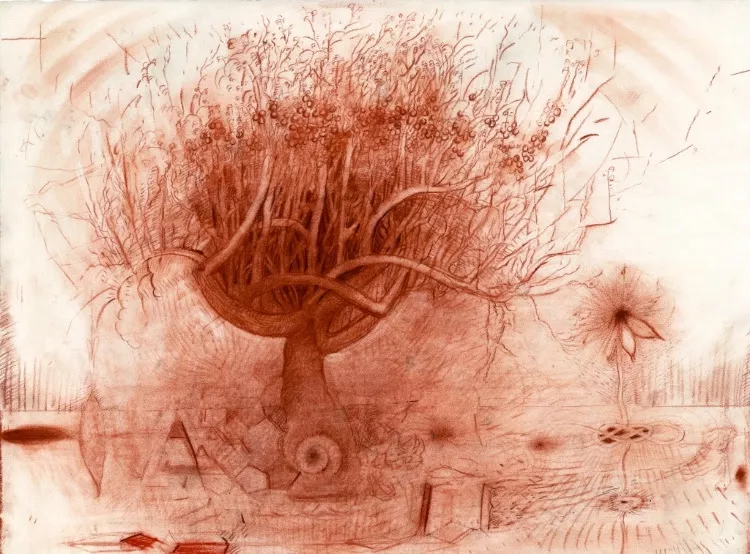 Gregory Crane
Ripe Apple with View Underground, Gregory Crane, chalk and conte crayon on paper, 1992
Gregory Crane is an artist and educator. His current show "Gregory Crane: Watercolors and Works on Paper" exhibits paintings, drawings, and prints from his long and distinguished career. Crane is captivated by both manmade and natural constructions. A master of classical visual arts techniques—India Ink, conte crayon, charcoal, watercolor and traditional printing—Crane sources inspiration from the outdoor landscape and colors found in nature.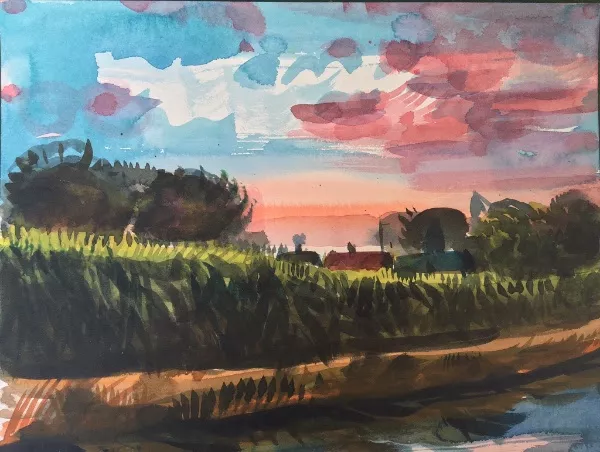 Gregory Crane
Untitled Watercolor 12, Gregory Crane, watercolor on paper, 2015
As an educator, Crane has taught painting at School of Visual Arts in New York City for the past 25 years. He has held landscape-painting workshops throughout the country at locations as esteemed as The Rockwell Museum and is the recipient of two MacDowell fellowships.
Gregory Crane
Jewel's Sunflower, Gregory Crane, india ink on paper, 1982
His current exhibit features smaller bodies of work on paper that have never before been shown, outlining his artistic process. For Crane "drawing is the heart and soul, the anatomy of what might become a painting." "Gregory Crane: Watercolors and Works on Paper" will be shown through August 21 at Cross Contemporary Art in Saugerties. For more information visit Crosscontemporaryart.com