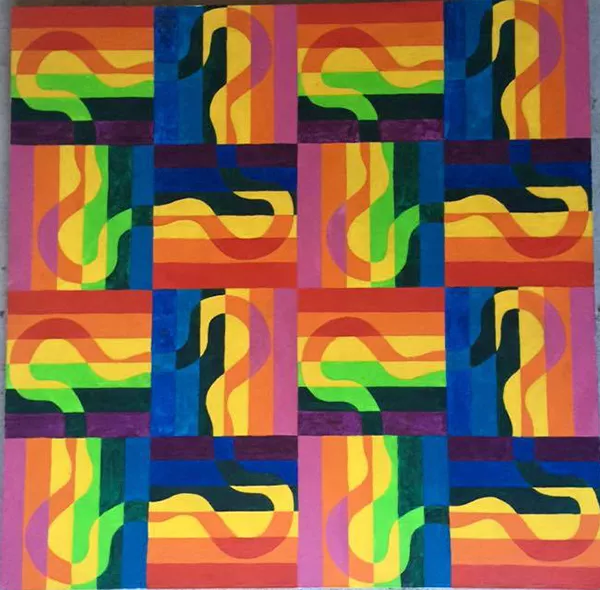 The second annual O+ Festival art auction will be held on Friday, May 20, at 6:30pm at Outdated Café in Kingston. Last year the auction raised nearly $10,000. All proceeds from the event benefit the O+ Festival.
This year's selections include art by street artist and muralist Gaia, an "Art/Life" handbag by Linda Mary Montano, 15" x 15" encaustic, ink, and graphite on paper by Denise Orzo, a 74" x 82" oil on canvas piece by Joe Concra, and other art, art objects, and vintage art donated by collectors and artists. A preview night will be held on Thursday, May 19.
Courtesy of O+ Festival
"Piano," oil on canvas, Joe Concra.
There is no minimum bid required for auction pieces. Additionally, the San Francisco-based Tides Foundation will match every dollar donated. The foundation awarded O+ Festival with a $245,000 matching grant for general support for over three years. Anyone interested in donating art can reach out to Outdated owners Gabe and Tarah: outdatedcafe@gmail.com. See the Facebook page for more art available at the auction.
Courtesy of O+ Festival
"Amani," silkscreen, Gaia.