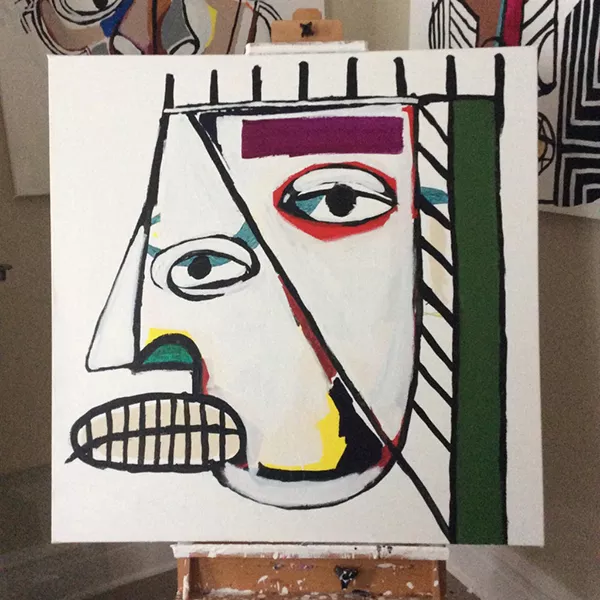 The subjects of Jack Walls' paintings are primarily heads, represented with minimal, abstract detail that recalls some of Picasso's more experimental work. Walls is aware of the influence the Spanish painter has on his art; he named one of his heads Picasso as a tribute to the man. But his work is by no means derivative. He is an original that has been a vibrant player in New York's art scene since the early 1980s. Walls' talents aren't limited to a single creative field—he is a prolific and successful poet and author, best known for his book The Ebony Prick of the White Rose's Thorn. He will be reading from the book on opening night, July 17, after a screening of the film Eye to Eye, a documentary on Robert Mapplethorpe, controversial photographer and also Walls' longtime partner.
On August 1, closing night, a conversation with Jack Walls and Sean Osborne will take place. The two will discuss the artist's life and work from 6-8pm.
Opening night of "Paintings, Et Cetera" will be held at Basilica Hudson from 6-8pm. It is a free event.