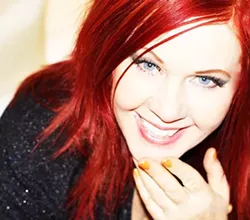 Down the sound hole of Kate Pierson's guitar is, according to the music video for her new song "Matrix," a world populated by wooden rabbits, animated lions, carrot-colored yarn people, and stick figure wizards. The founding member of The B-52's released her debut solo album
Guitars and Microphones
in February, and has been supporting the record on tour for the past few months.
Pitchfork
has described Pierson's voice on the new album as having "a resonance that feels born of a life well lived." New tour dates were recently announced and include a June 20 show at the
Clearwater Festival.
Get your tickets
here!