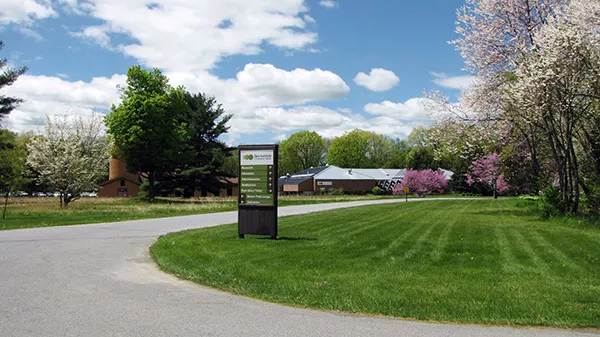 What do allergy medicines, hairspray, insulin, energy drinks, antibiotics, makeup, and coffee have in common?
They're destroying our waterways and the plants and animals that live there.
Dr. Emma Rosi-Marshall, a freshwater ecologist at the Cary Institute of Ecosystem Studies, will talk about this destructive relationship in her February 27 presentation, "Our Rivers on Drugs," at the Cary Institute. Wastewater treatment facilities can't filter out everything, she explains, and contaminants from our households are swimming by unfettered into our neighboring streams and rivers. This infusion of manmade chemicals has gone untested until now.
Dr. Rosi-Marshall and her team tested the waters in New York, Maryland, and Indiana and came to an alarming conclusion: the pharmaceuticals we've dumped in our waterways had a significant negative impact on algae respiration and photosynthesis, the latter of which fell by 99 percent in the most extreme cases. Algae acts as a kind of large-scale air filter, absorbing carbon dioxide and releasing oxygen into the atmosphere.
The team tested for six drugs, including antihistamines, caffeine, an antibiotic, and a medication for diabetes. These are common everyday chemicals in the United States, and now, Dr. Rosi-Marshall can add them to the list of our ongoing offenses against our own biospheres.
"Pharmaceutical pollution is now detected in waters throughout the world," she wrote in a press release. "Causes include aging infrastructure, sewage overflows, and agricultural runoff. Even when waste water makes it to sewage treatment facilities, they aren't equipped to remove pharmaceuticals."
Her presentation at the Cary Institute will elaborate more on how they conducted their study, its conclusions (one of which is the development of antibiotic-resistant bacteria), and what we can do to eradicate the problem.