This might be the best three-day weekend yet. It's got two holidays: one for everyone and one just for you!
A tea party at the Creative Co-op
Start it off right with a Parents' Night Out on Valentine's Day. We all know how important
Date Nights
are (rejuvenated, connected parents are essential for a happy family), and the one hosted by Stacy Lipari at the Creative Co-op in Rosendale is a pretty great date for kids, too. Children ages 3+ can hit their Valentine's Dance Party from 6-10p, which includes quesadilla pizza, veggies, snacks and cupcakes, art and creative play activities, the dance party and some sleeping bag quiet time before pick-up. The Creative Co-op opened just last year with the mission to offer a space for community-minded people to share talents and knowledge. Stacy herself is a former educator, and she's helped by volunteers from SUNY New Paltz and her daughter, Sarah. Stop by the Co-op earlier in the day for the Saturday Sweet Shop, from 11a-4p, where you can shop for local and handmade goodies for your loves. Pre-register for
Parents' Night Out
by calling (845) 527-5672 or emailing cbcofrosendale@gmail.com; $25/per child.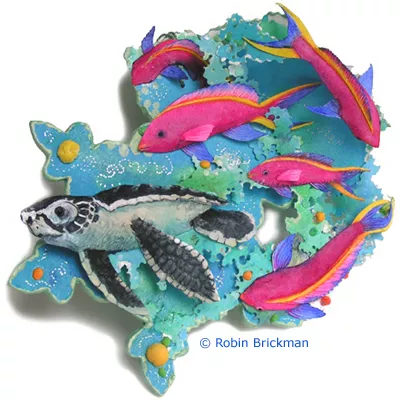 3D Paper Landscaping with Robin Brickman
In the footsteps of Frederic Church at his beautiful home (it's got a fun, funky facade and the views of the Hudson River are to die for), kids ages 5-12 can explore collaborative art projects on President's Day with Robin Brickman at Olana. The day-long art-making retreat starts by drawing inspiration from vintage books and Church's paintings, and evolves into a workshop on 3D paper landscaping as the group works together to imagine a 14 x 18" underwater world using beautiful papers and art supplies. If your kids like that, you can book them for the following two-day ARTic Adventure for Youth (great for kids on February break and homeschoolers) on February 17th and 18th. That's where certified teacher, Sarah Hasbrook, will lead a program that celebrates the "after dinner" skits at Olana, including character development, scriptwriting, set design, and improv. Pack a snack and a bag lunch, and dress for hikes and outdoor play. Pre-register by February 12th
online
or by contacting (518) 828-1872 x 105, Ahufnagel@olana.org. Programs run 9a-3:30p or 9a-2p; $45 per day, $90 for two days, or $100 for all three.
If your three-day weekend happens to stretch into a week, check out the New Era Creative Space (NECS) in Peekskill. They're offering a week-long creative camp for kids ages 6-12. It includes art, music, team-building games, theater, science exploration, learning together, and lots of free play. Campers will work as a group, on teams, and individually with a roster of special guest teachers. Download the registration form on their
website
. Call Ridvan Foxhall at 914-325-1053 or email info@necspace.com with questions. ½ day (9a-12p or 12-3p) is $175 for the week; full day (9a-3p) is $300 for the week.