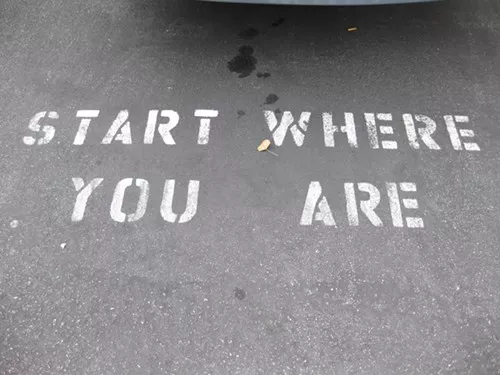 We start the year with great intentions: to quit smoking, to go to the gym, to be more compassionate and less reactive with the people around us. We psyche ourselves up and ride high on January's momentum of goal-making and dream-weaving. Yet by March, we're faltering. By June, most of us have forgotten our resolutions completely.
Don't despair: Two workshops this month are designed to help you stay on track.
On Saturday, January 10, at Savor Spa in Woodstock, life coach Beth Larsen will teach a three-step program on the Law of Attraction, a series of simple exercises to help you manifest your goals and dreams. The Law of Attraction is a philosophy that suggests that every person has the ability to attract things into their lives with their thoughts and intentions; in other words, we create our own reality, whether it's one of scarcity and failure or abundance and success.
On January 25 and February 22 at Living Yoga studio in Cold Spring, executive coach Kelly Amadei will be teaching the two-part workshop "Habits: Why They Are Not Your Fault and How to Change Them." For years, Amadei has been lending her coaching expertise to movers and shakers in the business world; with this workshop, she's sharing her secrets with individuals. Her "Shift" series will help participants realize why we do the things we do, how our brains hold us back from effecting change, and how to cultivate and sustain positive, new, life-changing habits.
Details:
The 3-Step Process to Manifest the Life + Career of Your Dreams
Saturday, January 10, 4-6pm
Savor Spa, 1633 Glasco Turnpike, Woodstock
845-684-7148
$20

Habits: Why They Are Not Your Fault and How to Change Them
January 25 and February 22, 5-8pm
Living Yoga, 3182 Route 9, Cold Spring
845-809-5900
$125