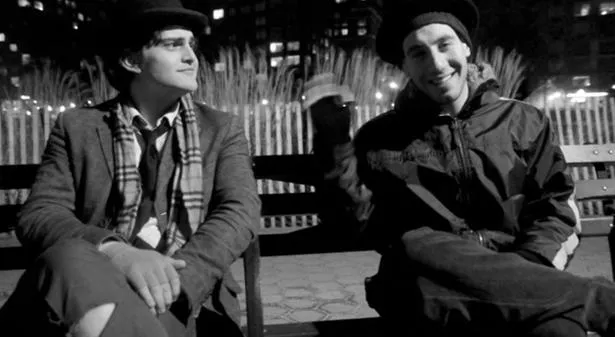 Your English professor would love this. Samuel Beckett's play "Waiting for Godot" has baffled audiences and frustrated English and theater students for years with its absurdist style and elusive meaning. Now, over six decades since its 1953 premiere in Paris, the classic work gets a modern twist in a new webseries, "While Waiting for Godot." Directed by and costarring Rudi Azank, alongside Ran Shelomi, the series is based on a new translation of Beckett's original unpublished, uncensored 1948 French manuscript "En Attendant Godot," approved by the Beckett estate.
What little plot the play has centers on Vladimir and Estragon, two acquaintances who are waiting for a Mr. Godot. Over the course of the play Godot fails to appear, but they do meet two travelers named Pozzo and Lucky. The action becomes more surreal as the two-act show progresses. The stripped-down nature of the plot opens the play up to a variety of interpretations ranging from Christian to existentialist to Freudian.
Taking place in New York City, the series utilizes cinema verite footage of the city, documenting the recent surge in the homeless community following 2009's Great Recession. Though it is in modern dress, the series is shot in black and white, evoking the Depression-era photography of Dorthea Lange. The goal of their adaptation is to emphasize the social themes of the isolation and desperation of poverty in Beckett's minimalistic work. You can watch the first episode below, and head over to their website to checkout the entire series.