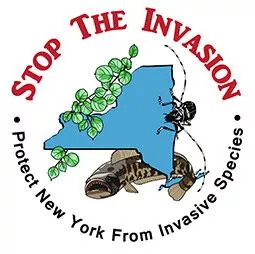 This July marks New York's first Invasive Species Awareness Week.
The Hudson Valley is being invaded. The week of July 6-12 marks New York State's first ever Invasive Species Awareness Week. To commemorate this event, and raise awareness, the Cary Institute of Ecosystem Studies in Millbrook will be holding an invaders hike.
An invasive species is any kind of living organism that is not native to an ecosystem and that causes it harm. They grow and reproduce quickly, and spread aggressively, with potential to cause severe damage. Invasive species typically have no natural predators in the area and are thus able to spread rapidly, preying on native species, draining resources, and carrying disease. In the long run, invaders can also decrease biodiversity and alter ecosystem conditions permanently.
Taking place on their 2,000-acre campus, the hike will be guided by Institute educator Kali Bird. It will provide insight into the origins and ecological impacts of animal invaders, such as the Eurasian Boar, and problem plants like garlic mustard, oriental bittersweet, Japanese barberry, and Japanese knotweed. Techniques to manage species and prevent their introduction will also be discussed. For more information, or to register, go to their websiite.