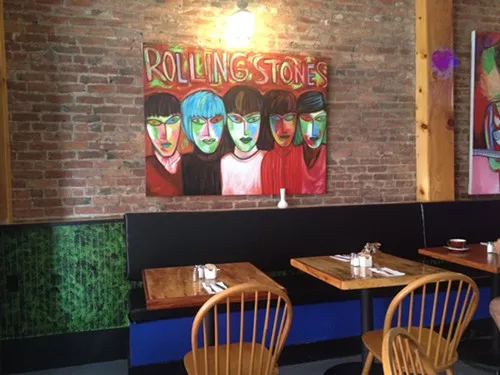 Artwork by Justin Love at Love Bites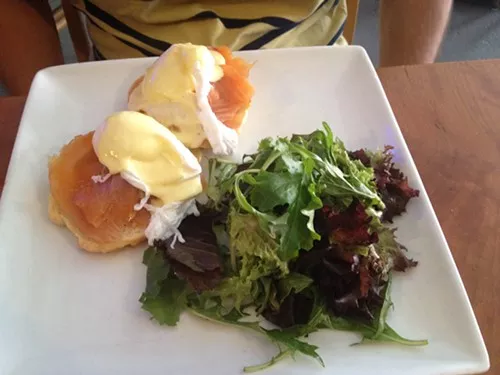 Open-faced "Egg" sandwich
Over five years ago, I launched Hudson Valley Good Stuff with a review of a delicious breakfast at Love Bites on Partition Street in Saugerties. Back then it was a tiny cozy European-style breakfast/brunch place with four or five tables. You saw the chef cooking your breakfast seconds after you ordered it. In Spring 2014 Love Bites expanded the space, and it now has over a dozen tables including one table that can comfortably fit a group of eight. Art work by local aritst Justin Love currently adorns the walls. I liked the Rolling Stones portrait the best.
Last week my husband and I had breakfast at their new place. I was happy to see that quite a few of their popular breakfast items remain on the menu. My husband ordered the salmon benedict, and really enjoyed it, and he was hoping for a heartier portion. I ordered the open faced "egg" sandwich, a light and healthy option, which was what I was in the mood for. Love Bites has gluten free, organic, and vegan options on their menu as well. I have heard through word of mouth that the dinners are delicious too. Next time I go I will live a little, and try their carrot coconut french toast.
Vanessa Ahern has been covering all the good stuff in the Hudson Valley on her Hudson Valley Good Stuff blog since January 2009.