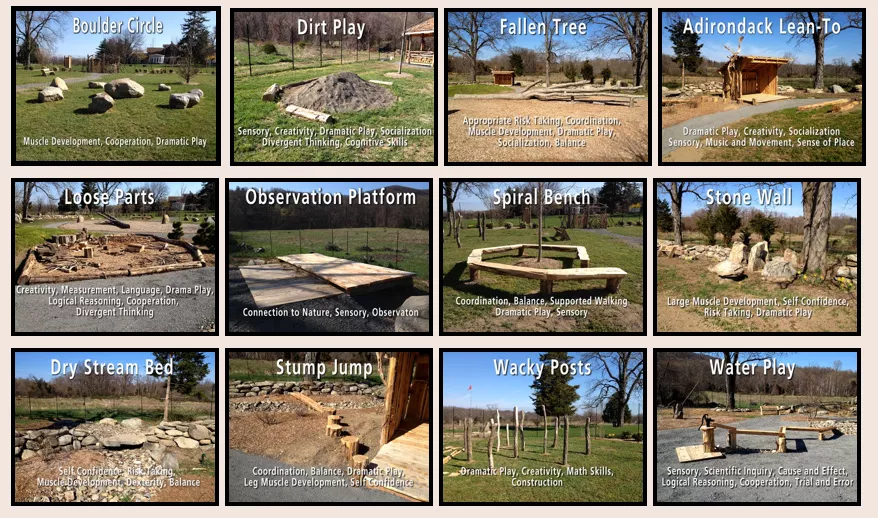 The
Hudson Highlands Nature Museum
in Cornwall, set on specializing in hands-on nature experiences for children, has recently created a new play area for children. Finished last year with help from Daniel Mack, Grasshopper Grove Nature Play Area is a "young naturalist preschool program" where kids learn directly from nature. The program allows your child to color outside the lines, learning colors, shapes, letters, and numbers through direct sensory experiences with the natural world in preparation for kindergarten. Activities include...
- Hiking into the forest
- Planting seeds
- Creating from recyclables
- Composting
- Drawing from nature
- Constructing with blocks
- Observing insects
- Identifying birds
- Collecting, counting, and charting
- Following animal tracks
- Free play in the Grove
- And Visiting the Wildlife Education Center

With the help of enthusiastic naturalists, children are able to learn in a safe, fun environment. In connection to our article, The Child in Nature, the presence of nature in a child's life is vital to their upbringings. Places like Grasshopper Grove are perfect for energetic youngsters, especially those who may be stuck in concrete jungles.