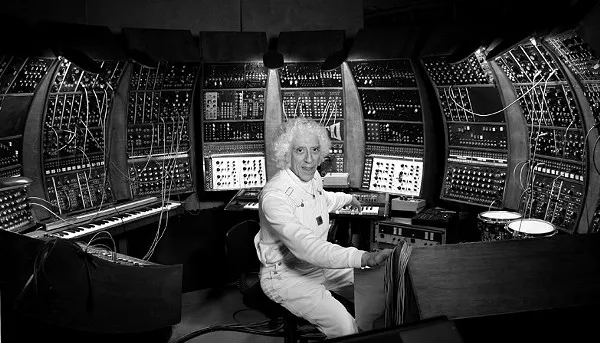 The 2007 feature I did on Saugerties bassist, producer, and synthesizer pioneer Malcolm Cecil remains among my favorites. One of the most colorful and unsung figures in contemporary music, Cecil is perhaps best known for his early 1970s work with Stevie Wonder and his membership in the psychedelic, proto-electronica duo Tonto's Expanding Head Band. On April 12, to celebrate his 60 years of making music, Cecil will headline a rare local concert at Columbia-Greene Community College.
The UK-born Cecil has performed and recorded on acoustic bass and synthesizer with a vast array of musical luminaries. Not only was he principle bassist with the BBC Radio Orchestra, but he was the resident bassist at London's Ronnie Scott Jazz Club where he performed and recorded albums with Stan Getz, J.J. Johnson, Johnny Griffin, and Roland Kirk. He has also collaborated with such artists as Quincy Jones, Bobby Womack, the Isley Brothers, Little Feat, Billy Preston, Gil Scott-Heron, Weather Report, Stephen Stills, the Doobie Brothers, Dave Mason, Joan Baez, Steve Hillage, and many more. For the upcoming concert, Cecil will be joined on stage by musicians Larry McDonald, Don Egry, Garfield Moore, Rob Gordon, George DeLeon, Robin "The Hammer" Ludwig, and Chas Griffiths to perform jazz, rhythm and blues, and electronic music compositions.
In this music documentary clip, Cecil performs in a vintage clip with Stevie Wonder and talks about the experience of recording with him:

Malcolm Cecil and others will perform on Saturday, April 12 at 7pm, in the Arts Center
Theater at Columbia-Greene Community College in Greenport, New York. Tickets are $15 ($12 for students and senior citizens). For information, call (518) 828-4181 extension 3344, or visit www.mycommunitycollege.com.