Bob Gruen
Elton John, 1971
When it comes to rock photography, the name Bob Gruen is synonymous with the genre. For more than 40 years, he has documented the rock scene in striking style, creating iconic images of such artists as the New York Dolls, the Clash, the Sex Pistols, Led Zeppelin, Blondie, the Ramones, Ike and Tina Turner, and, perhaps most famously, John Lennon and Yoko Ono (see Gruen's famous shot of Lennon in his "New York City" t-shirt). A part-time Woodstock-area resident, Gruen continues to work today, shooting current acts like Green Day and the Strypes, and has just published Rock Seen (Abrams Books), his 14th book of photographs, which is being celebrated with a similarly named exhibition of his work that opens next week at New York's POP International Galleries Soho.
The show will present nearly 100 photographs including many of the rock greats mentioned above, and will feature original contact sheets that correspond to each of the featured photographs, demonstrating the selection process of pre-digital photography. In addition, the exhibit will include a new collage of Rolling Stones photos from the Madison Square Garden concert on the band's 1972 tour for Exile on Main Street, a "teenage bedroom" installation, and a new silkscreen series.
Here, Gruen talks about working with the Stones back in the day:


Bob Gruen's "Rock Seen" show will be on view at POP International Galleries Soho in New York from April 4 to May 4. For more information, call (212) 533-4262 /.
Bob Gruen
John Lennon, 1974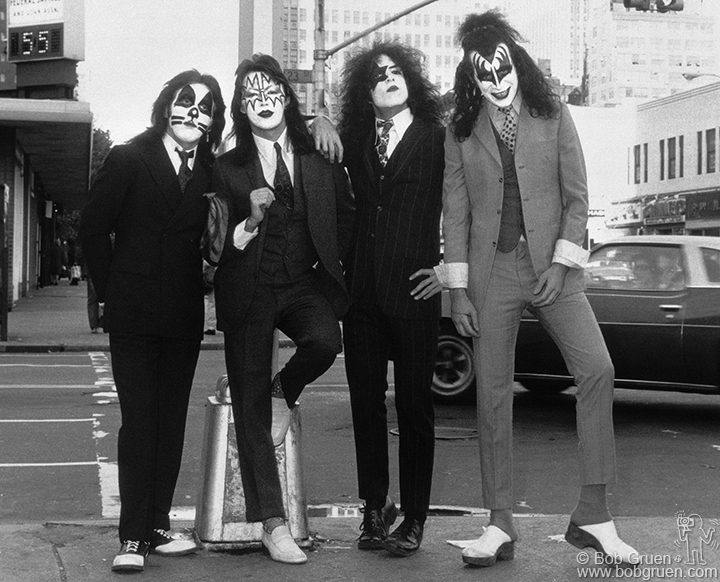 Bob Gruen
KISS, 1974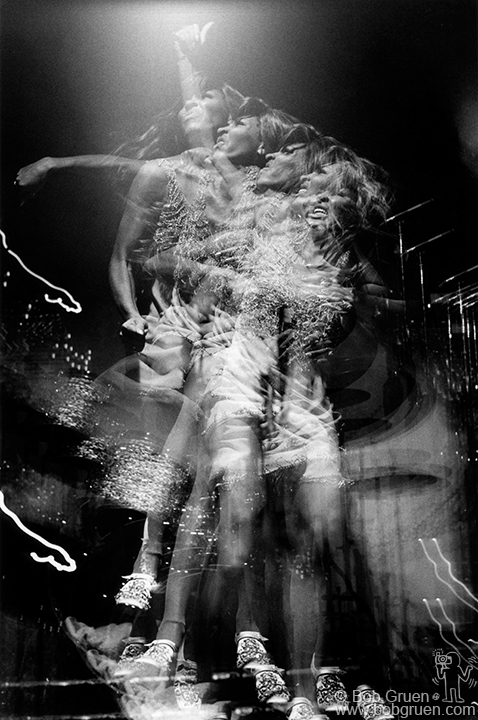 Bob Gruen
Tina Turner, 1970