Dust Jacket; Kate Hamilton; Nylon ripstop, thread, polycarbonate plastic, polyester foam batting, aluminum armature wire, velcro; 10.5' x 21.5'; 2013
"Big Shoes to Fill," Kate Hamilton's current installation at
Thompson Giroux Gallery
in Chatham through March 9, creates a world where the giants seem to have left in a hurry, and their crumpled clothes were hung as a warning—these ceiling-height ghosts of garments stilled like sails in the horse latitudes.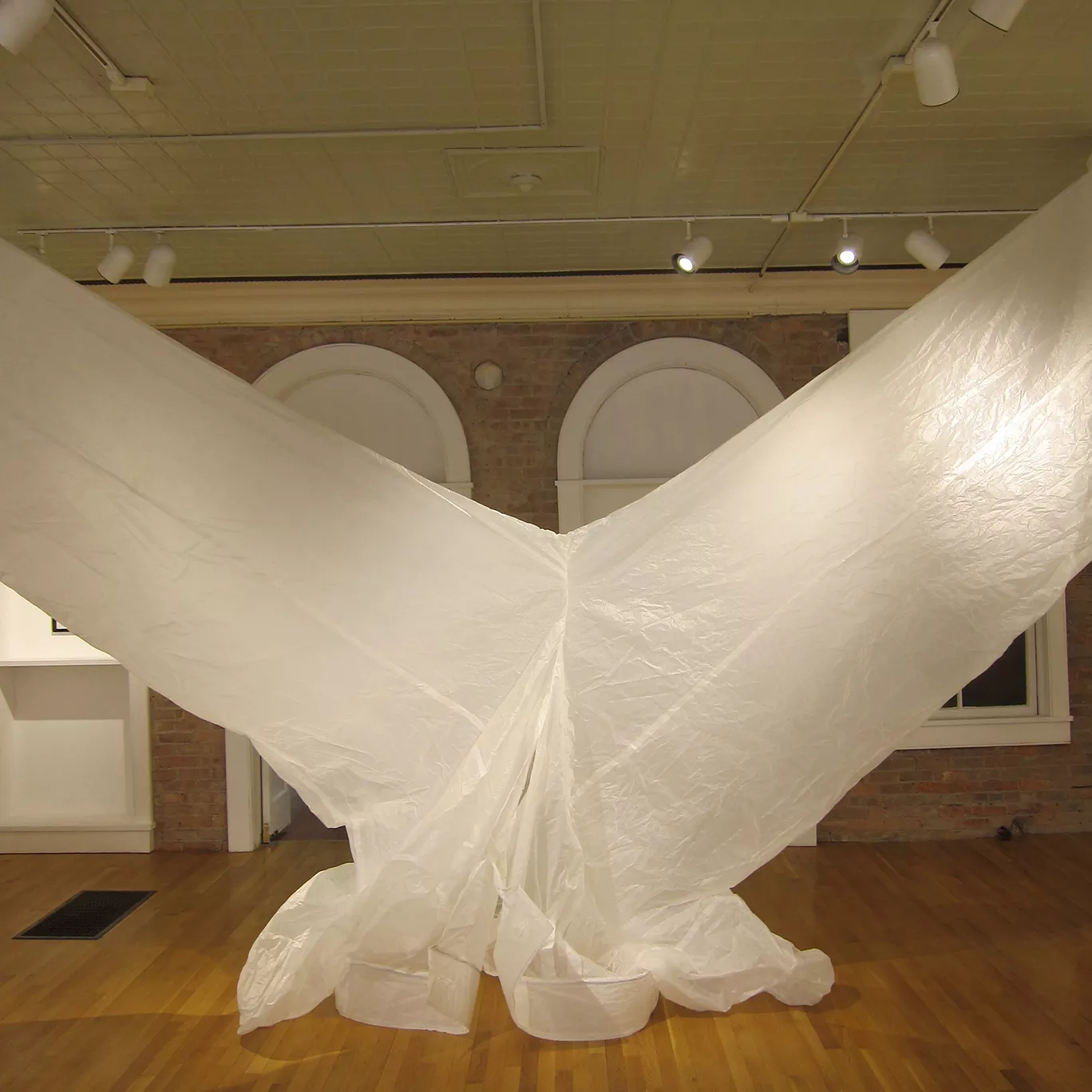 Empty Pockets;Kate Hamilton; Nylon ripstop, thread, plastic, polycarbonate plastic, aluminum armature wire, handmade paper (abaca, flax, cotton pulp); 18' x 13.5'; 2012
Kate Hamilton lives and works in New Paltz, and has been studying and practicing the language of clothes for years, as a hat maker, costumer, and artist. Last summer, with Marian Schoettle, she co-created and produced DaDa Spill, a multi-media, multi-artist project staged underground in the Widow Jane Mine below Rosendale.