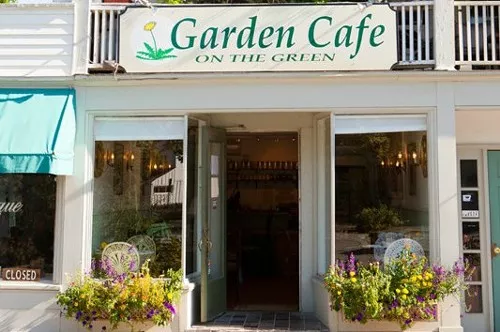 For seven years, Pam Brown has been feeding the Hudson Valley her wholesome and masterfully good vegan cuisine - and now it's time for the community to give back. Last fall, Brown, chef-owner of Garden Café on the Green in Woodstock, was diagnosed with a life-challenging illness. Facing a dedicated period of care and convalescence, Brown needed assistance to keep the café up and running and to handle mounting medical expenses. Right away, the community answered the call for help.
A "Go Fund Me" campaign
in Brown's name has to date raised over $26,000 in contributions from friends, fans, and supporters near and far.
But the real community hug will come this Thursday, January 16, at the Colony Café in Woodstock. A fundraiser including a silent auction and benefit show will feature music by The Gold Hope Duo, Lindsey Webster, Luis Mojica, and other local artists. Auction items will range from gift certificates donated by local businesses like Lagusta's Luscious and Candlestock, to wellness and beauty experiences, to family photo sessions. And of course, expect lots of delicious food (yes, there'll be vegan chocolate cake).
Details:
Silent Auction/Benefit Show for Pam Brown
Thursday, January 16, 2014
$10 general admission
The Colony Café
22 Rock City Rd., Woodstock
Doors open at 7pm, music starts at 8pm, auction winners announced at 10pm
Make a donation at the event or visit Brown's Go Fund Me webpage.