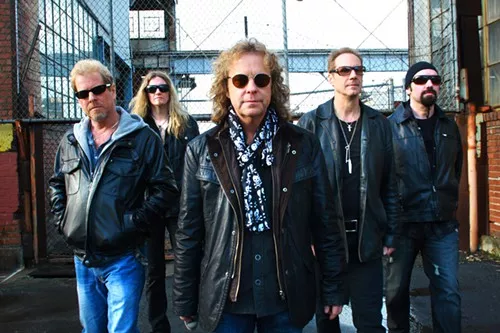 I'm very excited to hear that Night Ranger and Loverboy will be coming to the Hudson Valley to perform in Rhinebeck this summer! You may remember Night Ranger's hit singles "Sister Christian" and "When You Close Your Eyes" from their 1983 Midnight Madness album, and the Canadian rock group Loverboy's hit "Working for the Weekend" from their 1981 album Get Lucky, though they have been in performing and writing music for over 30 years now. The concert is set for Wednesday, August 21 at the Dutchess County Fair. I look forward to the concert series at the Dutchess County Fair every year because in recent years, they have been booking classic '80s bands. Since my parents didn't let me go to concerts back when these songs were hits, I can now enjoy them as an adult in an intimate outdoor concert arena like the Grandstand at the Dutchess County Fairgrounds.
You can get good seats for $20, but the earlier you buy them online the better selection you have. (Tickets went on sale May 11.) In 2011, I saw REO Speedwagon. In 2010, I saw Foreigner. Both concerts were really memorable for me, but I love August in the Hudson Valley, and I love '80s music! For more information, go to the Dutchess County Fair website.
For more cool things to see, eat, and hear in the Hudson Valley, visit HudsonValleyGoodStuff.com.