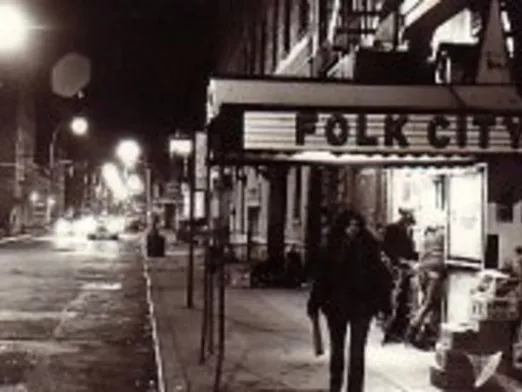 It belongs to the ages now, but Greenwich Village nightclub Gerde's Folk City is today remembered as one of the most important live music venues of all time. From 1960 to 1980, the club hosted early and pivotal performances by acts ranging from Bob Dylan (opening for John Lee Hooker) to Sonic Youth and Lucinda Williams. Hudson Valley native Bob Porco's grandfather, Mike Porco, was the owner of the legendary space and Dylan's manager and legal guardian when the folksinger was new in town. Over 50 years after Gerde's opening, Bob Porco is producing a documentary on the venue and his grandfather's intriguing life.
Slated for an October 2014 release, the yet-to-be-titled film features extensive interviews with Izzy Young, who operated the Folklore Center, another early mecca of the postwar folk scene, produced Dylan's first Carnegie Hall concert in 1961, and first suggested Mike Porco try booking folk music at his restaurant, Gerdes (after a brief name change to the Fifth Peg, the site was rechristened Gerde's Folk City). Also interviewed for the doc are Woodstock's Happy and Jane Traum. Definitely sounds a flick to look forward to.
Here's a rare, raw 1962 recording of Dylan at Gerde's in which the singer mentions Young by name:
For more details on the documentary, visit http://www.folkcityatfifty.blogspot.com/.