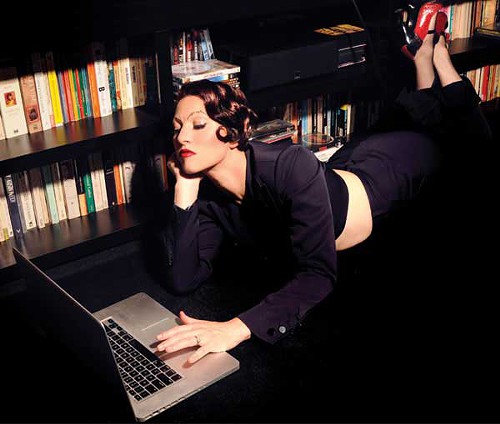 Shervin Lainez
Amanda Palmer
Designed by imaginative architect Frank Gehry, Bard College's visually and acoustically arresting Richard B. Fisher Center for the Performing Arts has been called "[possibly] the best small concert hall in the United States" by the New York Times. The 110,000-square-foot center is currently celebrating its 10th year of presenting the best in orchestral, chamber, and jazz music, and theater, dance, and opera productions.
In honor of the milestone, this month the Annandale-on-Hudson venue is hosting a series of special events. The program kicks off this Wednesday, April 3, with "NOTES!!!" and "SWAN!!!," dramatic, parodied readings of the films Notes from a Scandal and Black Swan by New York troupe Jack Ferver and QWAN Company (for mature audiences). This Saturday, April 6, theatrical musician Amanda Palmer returns to the hall, this time with her husband, author Neil Gaiman, for "an intimate night of spoken word, songs, stories, chats with the audience, and more than a few surprises." Other highlights include a student concert led by Bard resident ensemble Sō Percussion (April 12) and performances by the American Symphony Orchestra conducted by Leon Botstein (April 19 and 20).
For tickets, times, and more information, call (845) 758-7900 or visit www.fishercenter.bard.edu.