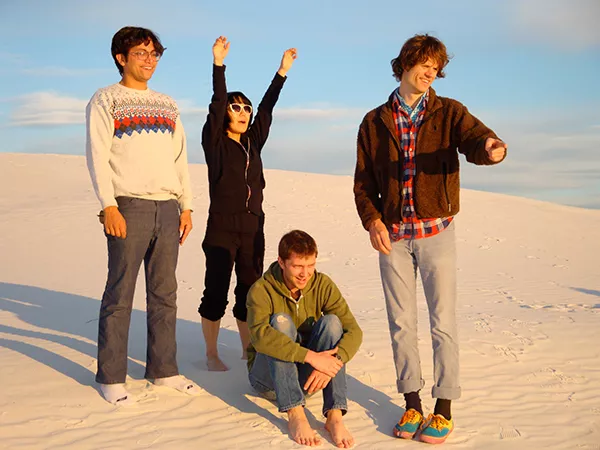 Richard Saunier
Deerhoof
In business since 1994, San Francisco noise pop band Deerhoof has built a large following via its singular brand of alternately dreamy and chaotic experimental rock. And on April 14 the acclaimed indie outfit visits Valentine's in Albany in support of We Do Parties, a new digital EP. Lay your eyes and ears on this video of the release's motorik, angular title track:
Co-founded by Greg Saunier (drums, keyboards), the group added Satomi Matsuzaki (bass, vocals) in 1996; guitarists have come and gone over the years, and John Dietrich and Ed Rodriguez currently hold down the quartet's two six-string slots. Deerhoof's formidable discography includes 13 albums, the newest being 2012's Breakup Song (Polyvinyl Recordings).
Deerhoof will perform at Valentine's in Albany on April 14 at 7pm. People Get Ready Opens.