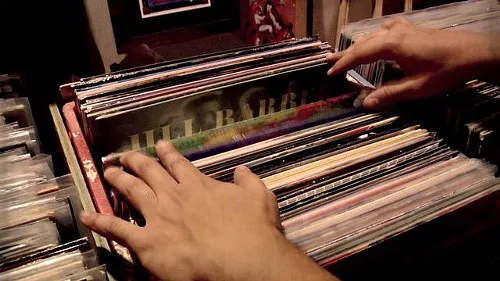 Stephen Gritzan and John Bastone, the same guys who have been putting on the yearly Brooklyn Record Riots since 2008, are bringing the day-long show to Hopewell Junction for the first ever Hudson Valley Record Riot.
Tomorrow, February 10, Hopewell Junction's Knights of Columbus hall will be transformed into a record geek's haven, with 40, six-foot long tables helmed by out of town dealers as well as local vendors, like Rhino Records in New Paltz and the recently opened Vinyl Resting Place in Newburgh.
As is standard operation with record shows, offerings will range from rare, hard-to-find vinyl to more common items and even CDs, both new and used.
"Record shows are perfect for the novice collector or hardcore record enthusiast, as they provide the opportunity to check out stuff you don't get to see on a regular basis," says John Greak, who works at Jack's Rhythms in New Paltz but will be set up with a table of his own stuff at the show. "It's like 30 little stores set up in one room for six hours, so if you're looking to spend $10 or $200, you should be able to find something that fits into your price range."
The Riot starts at 10:30am and runs until 4:30pm at Knights of Columbus in Hopewell Junction. Admission is free. But if you want first dibs, there's a $10 fee at 9am.
"The Hudson Valley hasn't played host to any sort of regularly scheduled record show in over a decade," says Greak. "So this is the opportunity to usher in an event that will, if successful, hopefully become a regular occurrence a few times a year."
For more information, check out the HV Riot's Facebook event page.